The Yalp Toro interactive multipurpose sports arena is a colorful playground. In the compact sports field, children always move with plenty of contact with the ball. Since the game takes place in a small space, every player is involved in the game. The sloping corners and the four goals on each side of the sports arena, keep the game and every player is in motion. The Toro playing field challenges players to run free and play tactically.
Durable, robust construction – resilient to vandalism
Great for tactical and physical training – fun and health first!
Socially constructive for larger and smaller groups – team play
100% Dutch design – invented, constructed, assembled in the Netherlands
Interactive goals can be integrated into any existing sports arena
Small footprint, large capacity – renovate redundant space into a valuable sports arena
Fun for everyone – truly inclusive!
Intensive training can also be incredibly fun!
Here in the Netherlands, we love soccer and field hockey, you might even say our sports trainers are our most important export goods (in addition to our DJs – see Fono DJ-booth). Together with Marc Lammers, the Olympic gold-winning coach for the women's field hockey team, we have developed the Yalp Toro court. We wanted to create a unique and innovative way to train athletic skills.
We wanted to challenge athletes and players in a fun way and contribute to intensive training. By using interactive goals, we created an environment that changes training sessions dynamically.
It is scientifically proven that the Yalp Toro games are even more intensive than regular sports such as basketball and field hockey. All test results are available and can be viewed on request.
Players and athletes learn to adapt quickly to new circumstances – and have a lot of fun with different games. Would you like to learn more about our interactive Toro court?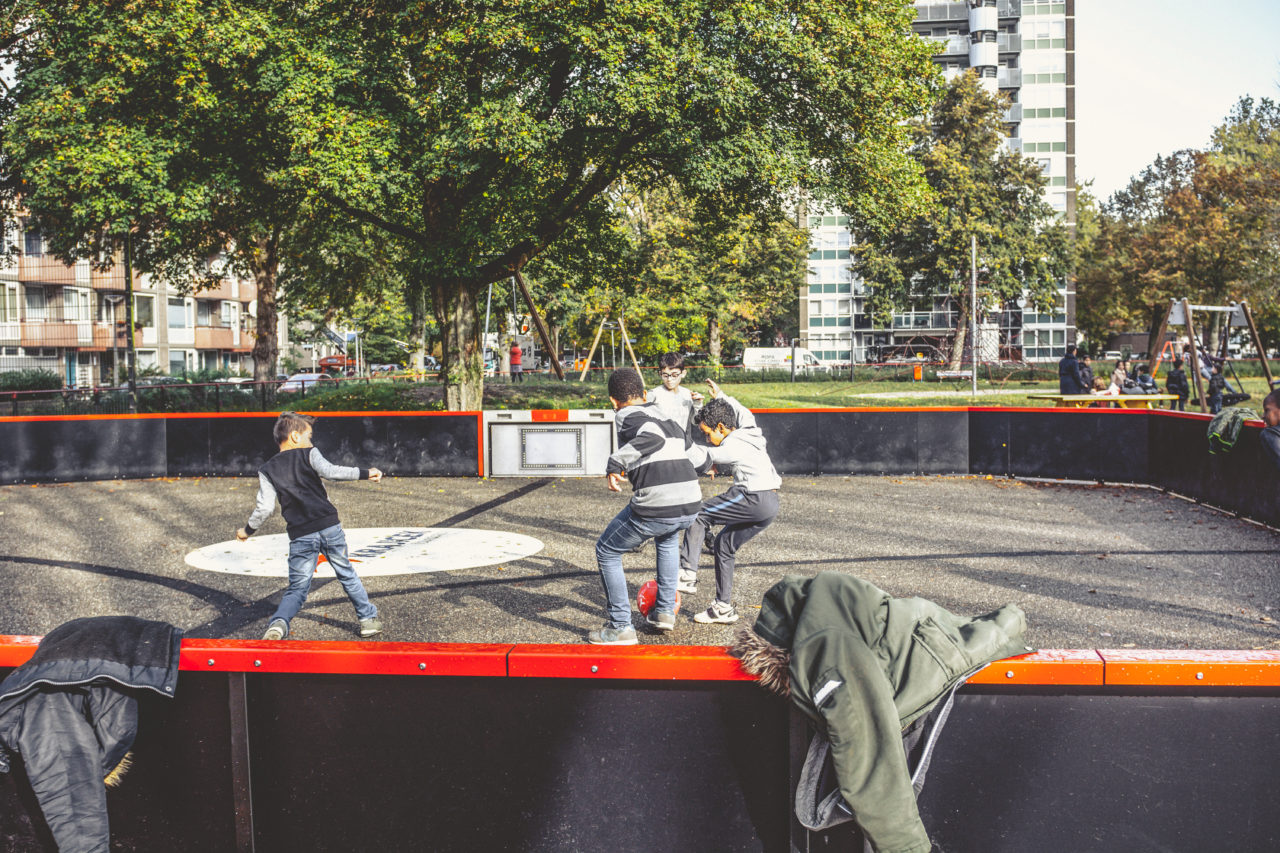 Yalp Toro | Playground in one day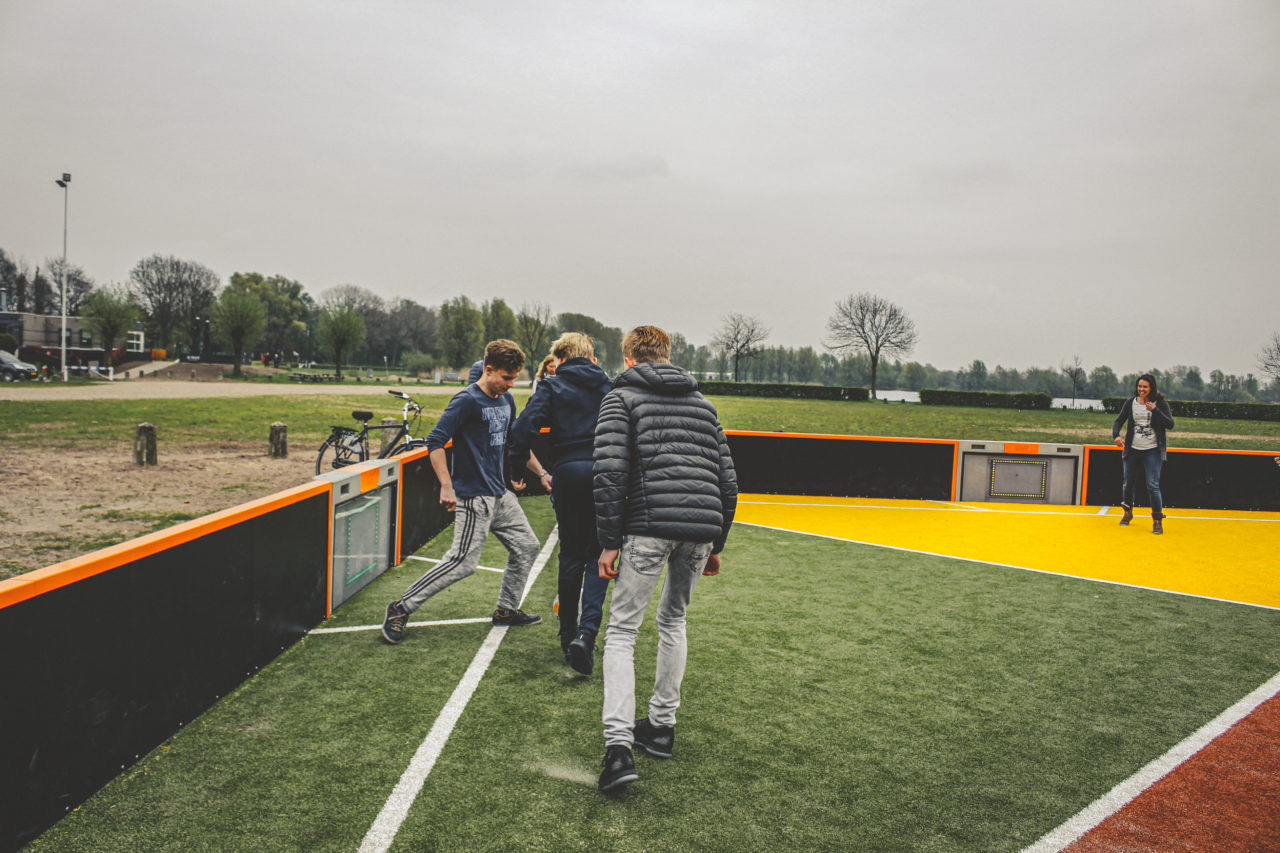 Yalp Toro | Uiterwaarde Arnhem, The Netherlands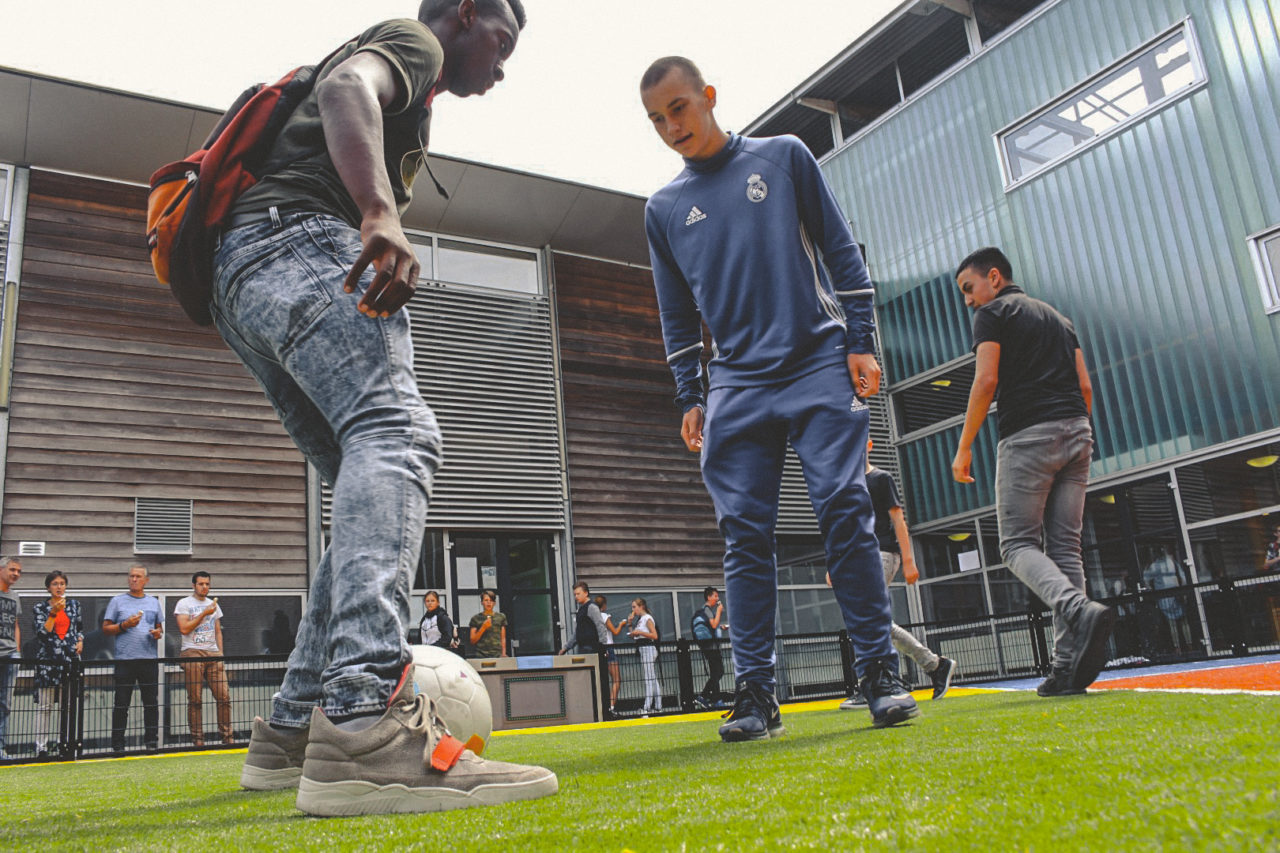 Yalp Toro | Edsion School - Apeldoorn, The Netherlands
Sport and exercise in the fresh air
Positive aspects:
Team play
Skill booster
High intense gameplay
Multi-sports arena
The Toro ball wall brings people out into the fresh air and, at the same time, motivates them to exercise healthily and have fun. It's accessible to all players, and its intuitive operation is easy to understand. The games have different levels and degrees of difficulty.
Even people with a disability and people in wheelchairs are in the middle of the action and fully involved.
Want to read more about Inclusive play?
If you search online for reasons why exercise is essential, you will find numerous positive arguments. Working out is good for the body, and it also has a better effect on your sleep, people are more balanced. Exercise also has a positive impact on concentration. However, we have noticed that nowadays, children and young people seldom work out. But why? The reason is mainly due to advanced technology. Everything these days revolves around smartphones, game consoles, or tablets. The question we are all asking is: how do we get young people to start exercising again? We do this by solely focusing on their interests and combining technology with games and sports!
Want to find out more about Sports as a solution?
"The Toro is perfect for intense (skill) training for the young players. As well as offering a fun and challenging array of games"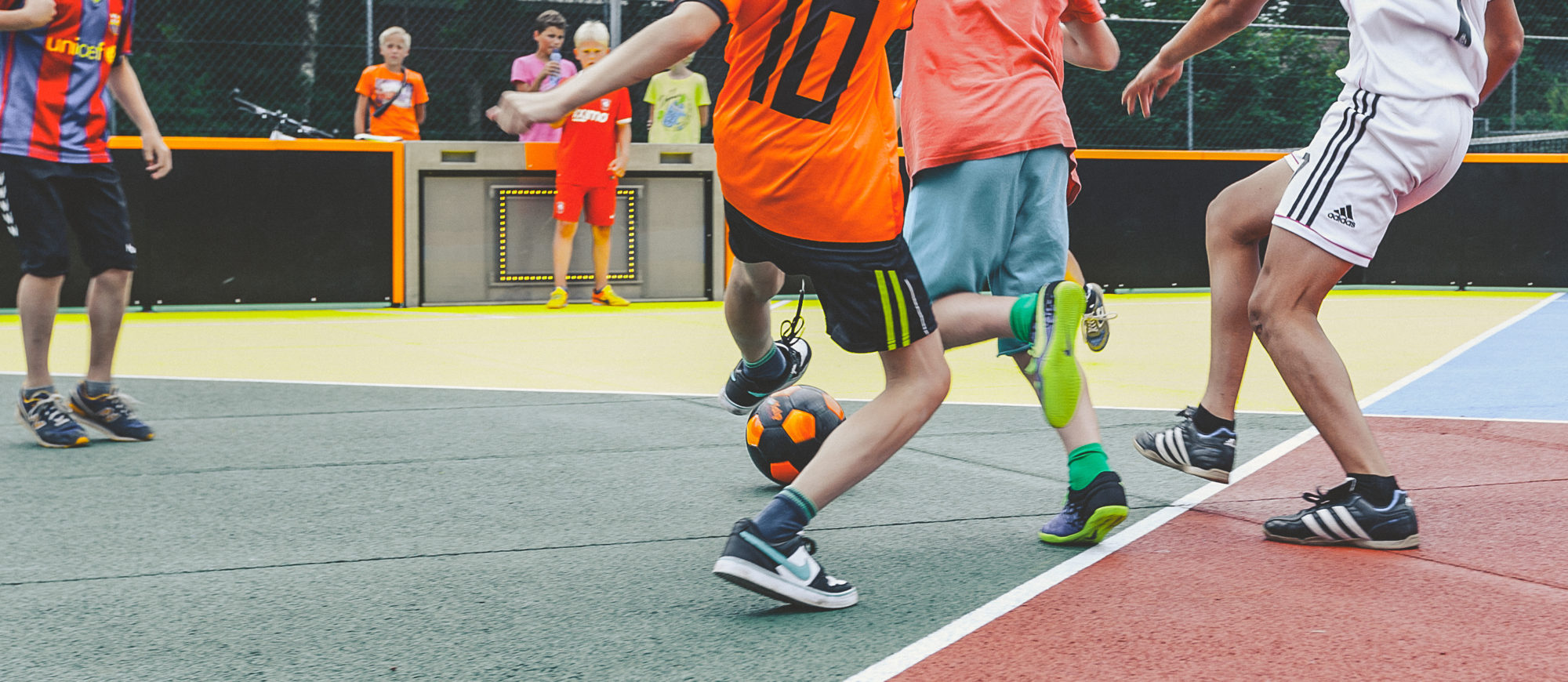 Designed for outdoor use
The Toro has been designed for outdoor use. It's resilient to vandalism due to its extremely robust construction. It consists of four interactive goals, one master goal, and three primary goals. The goals are made of compressed concrete and powder-coated galvanized steel. The LED panels are made up of a thick layer of polycarbonate, the same material used in ballistic shields deployed by the police.
Resilient to vandalism
5-year warranty
Strong steel construction
Weather Proof
Specially designed for outdoor use
Ideal places for the Yalp Toro Sports arena
A large number of our Toro's are installed in areas known for vandalism. And yet people have a lot of fun every day, notably in these areas. We are particularly proud of this!
Single or multiplayer mode
Inclusion
Competition against time
Precision, tactics, fitness, reaction, and creativity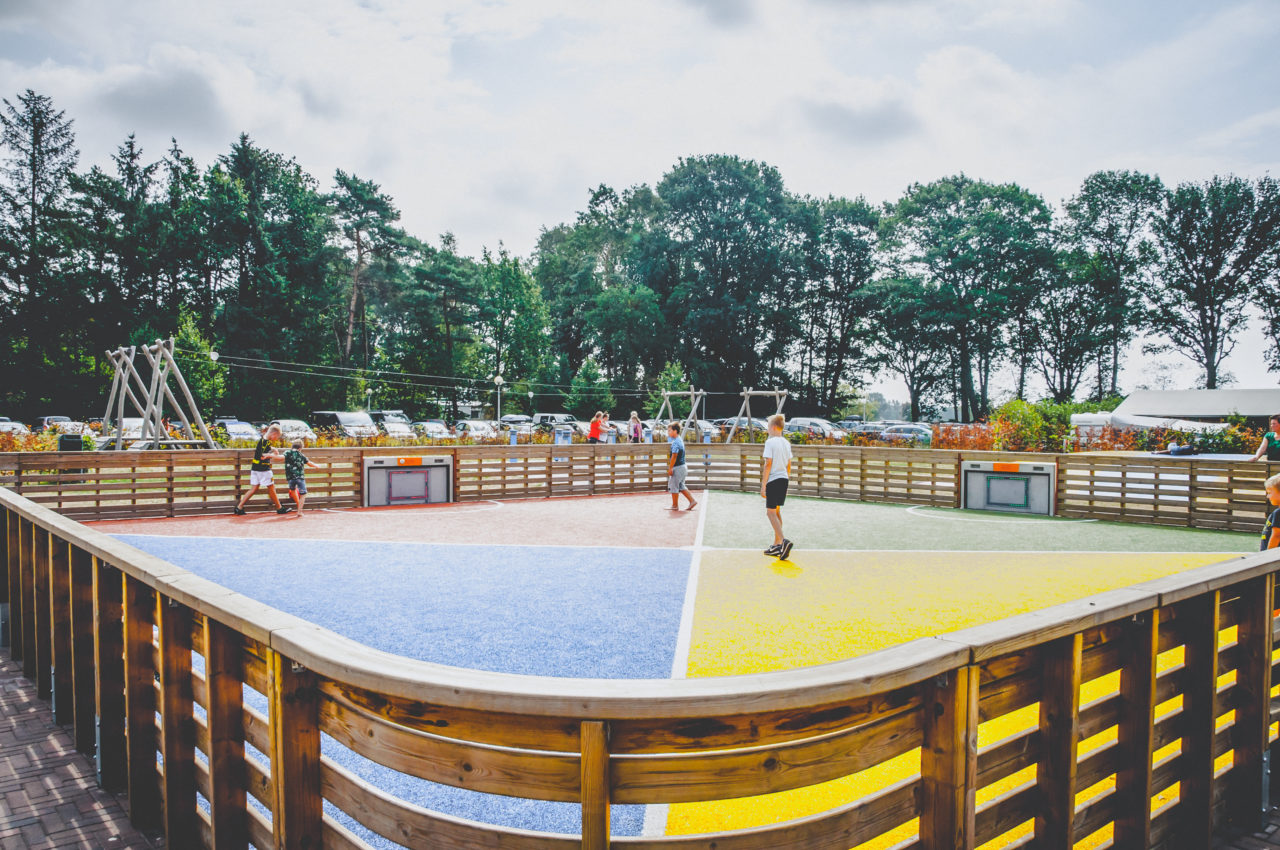 Customize your Yalp Toro
Create your own unique custom Toro arena by integrating your brand into the design. Both the exterior and the content can be customized to your wishes. We can create new games that are tailored to your preferences, giving your visitors a completely new sporting experience.
The Yalp design team can help you create and visualize a playground or sports area that suits your requirements, without any obligations or costs.
Designed for outdoor use
Do your outdoor devices not break down due to vandalism? Can they be well maintained? Are they able to withstand heavy use? Electronics, in a piece of play equipment, does that work well? These are the questions that regularly reach us about our interactive play and sports equipment. But there is no need to be concerned – our products are rigorously tested.
Resilient to vandalism
5 years warranty on electronic parts
10 years warranty on the construction
Strong steel construction
Weather Proof
Specifically designed for outdoor use
*Please check the Yalp product warranty for all details, limitations, and exclusions
Yalp+
Yalp+ is a free web app and an add-on that connects players to our interactive sport and play equipment all around the world. It offers even more fun and functionality in a user-friendly and straightforward way. For example, users can participate in local and global competitions every week and automatically find game information without creating an account or registering!