Why learning through play is so important and how to create an environment for educational play.
The school playground is essential for children's development. After all, children spend a large part of their time at school and the school playground. Children can relax, play together, discover, develop, where quarrels arise and are settled, where children become resilient. In this way, the school playground forms a fundamental basis for children's social, physical, motor, and educational development.
When you exercise, you're putting the motor cortexes in your brain to work. These motor cortexes play an essential part in the way information is being processed and stored. Studies show that more active people can focus and remember things better than inactive people. This is due to increased blood flow to the brain, which makes exercise both important to your physical health and learning capabilities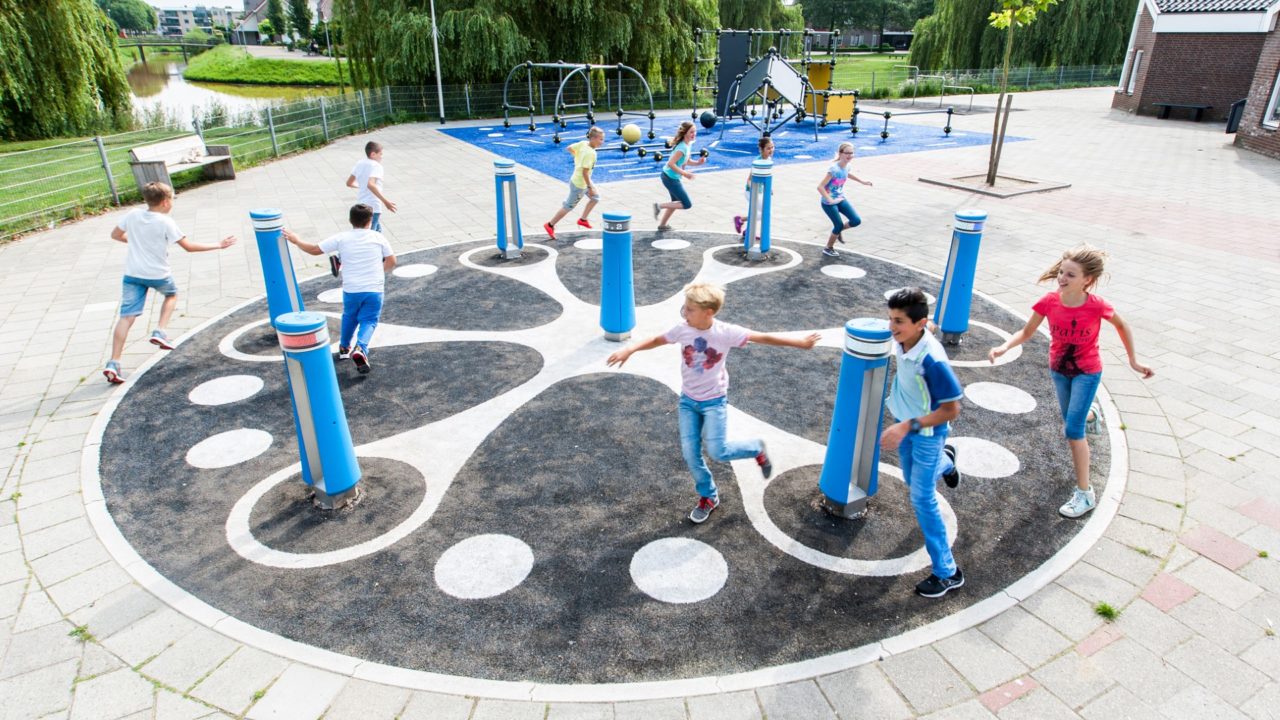 Why interactive play in your school playground?
School playground equipment is primarily intended to provide fun. At the same time, playing in the fresh air is also educational. A study confirmed that playing outside, especially with young children, causes brain development and contributes to motor, social, and cognitive development. These developments can be observed in both traditional and interactive play equipment.
However, there are a few advantages with interactive devices:
Enhance learning capabilities by moving
Fun interactive games that remain challenging
Various difficulty levels; for all grades
Fun, exercise, and learning in one playset
Inclusive for all ages and abilities!
Educational Play
The brain creates extra cells through movement so that the learning material is absorbed faster. Promote learning performance and stimulate education in children in a fun way!
Our interactive sports and play equipment, the Yalp Memo Interactive play pillars, is full of mathematical puzzles, memory challenges, spelling games, an alphabet game, and a quiz with up to 500 questions. The math games have different levels of play with 500.000+ equations to solve. They are ranging from basic maths like subtraction and addition to modules about the binary system. On top of that, we have a knowledge quiz developed together with the famous Dutch scientific magazine Quest.
The Yalp Sona Interactive dance and play arch also has several games where children have to remember a code, dance, do mathematics or follow a racecourse as fast as possible!
Read more about educational play in this article on playful math activities.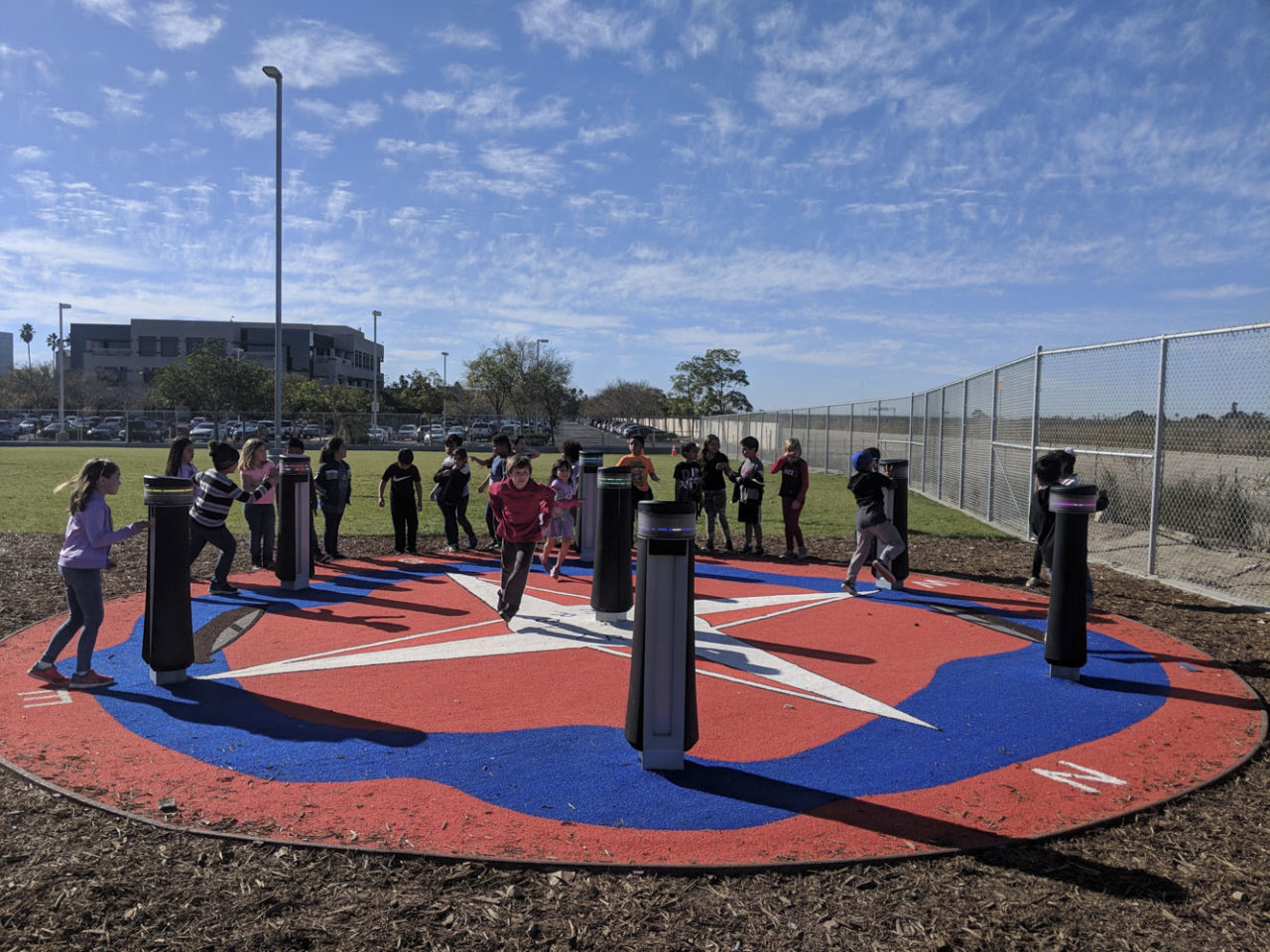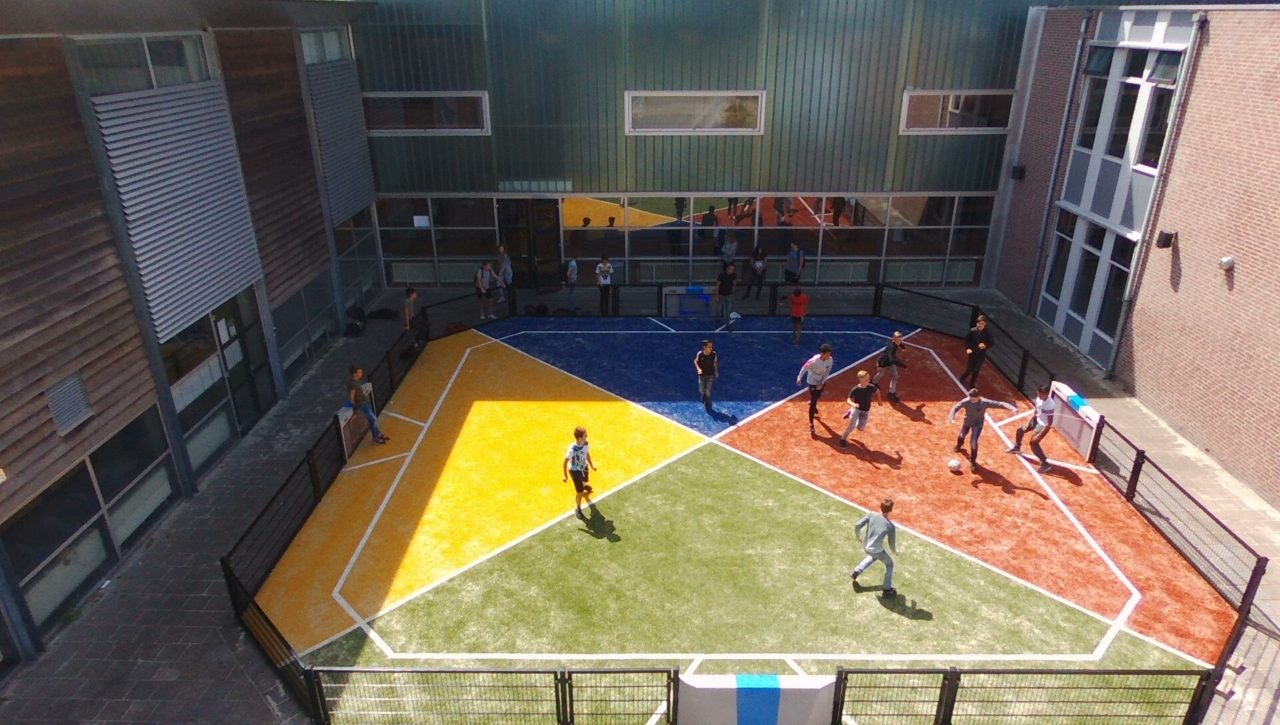 Sports & playground equipment for schools
The Yalp Toro Interactive sports arena and Sutu provide even more action on the school playground. The Toro is a colorful sports field where four interactive goals have replaced the traditional goals. These provide maximum fun, intensive movement, and tactical learning. The Sutu is an interactive ball wall embedded with highly advanced technology yet intuitive and easy to understand. All games are designed to be fun, challenging, straightforward, and accommodate children's always-changing world.
Promoting a healthy lifestyle is getting more attention in schools, and because of this, there is also more awareness of sports and exercise. But how can you organize the scarce outdoor space as optimally as possible so that all the children can enjoy playing and exercising?
The Toro and Sutu are great school playground equipment and are developed according to current trends. The equipment development considers the scarcity of outdoor space, the importance of a healthy lifestyle, and meeting in public space. Fun addition by adding baskets or (interactive) large goals to the Toro, other sports such as handball, hockey, or tennis are also possible.
Interactive play equipment; an inclusive play solution
Playing outside should be accessible to everyone, regardless of origin, age, gender, and skills. Sometimes even small adjustments to 'normal' playground equipment are enough. Having fun is important to us. If you experience pleasure, then you feel safe and wanted. From this safe feeling, you push the boundaries, and opportunities become visible. Yalp's interactive playsets are accessible, non-stigmatizing, challenging, and exciting for all ages and abilities.
Don't you want to learn more about Inclusive play?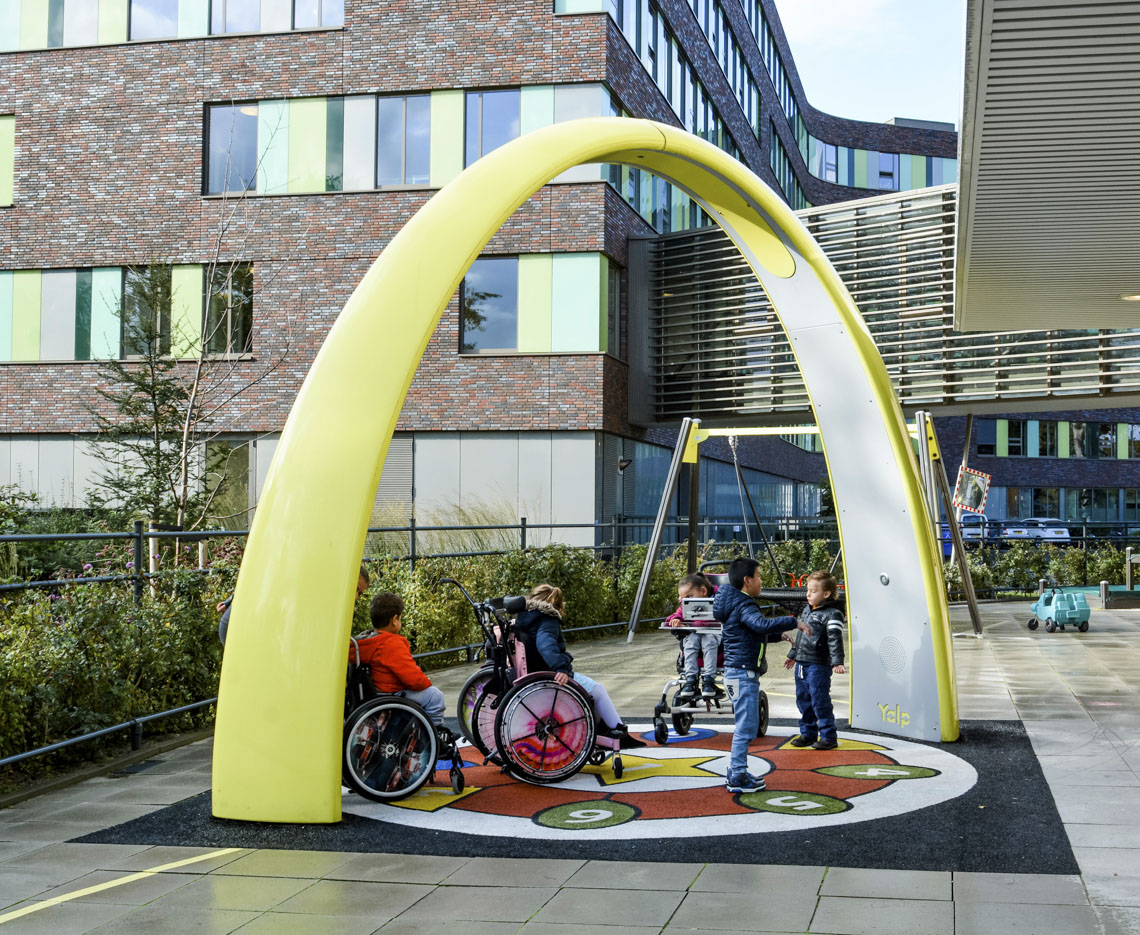 Something new and unfamiliar that directly captures interest!