International testing and certification
We have designed the Yalp Interactive playsets to last for years in the outdoor public space.
As of 2020, we have delivered over 870 interactive play equipment worldwide. Children play on our play devices in Scandinavia, where temperatures can drop below -30°C (-22°F), to Asia, where temperatures and humidity are high.
To assure worldwide quality, we develop our products according to independent international certification standards on electrical safety, electromagnetic compatibility, and playground safety. Our products have IECEE CB Scheme certificates, alongside others.
We submit all of our interactive playsets to Dekra, the notified organization for international testing in the Netherlands. We test all Yalp Interactive play equipment to the ingress protection against water and dust, resulting in an IP54 rating. These tests also include a nice shower, as you can see in the picture.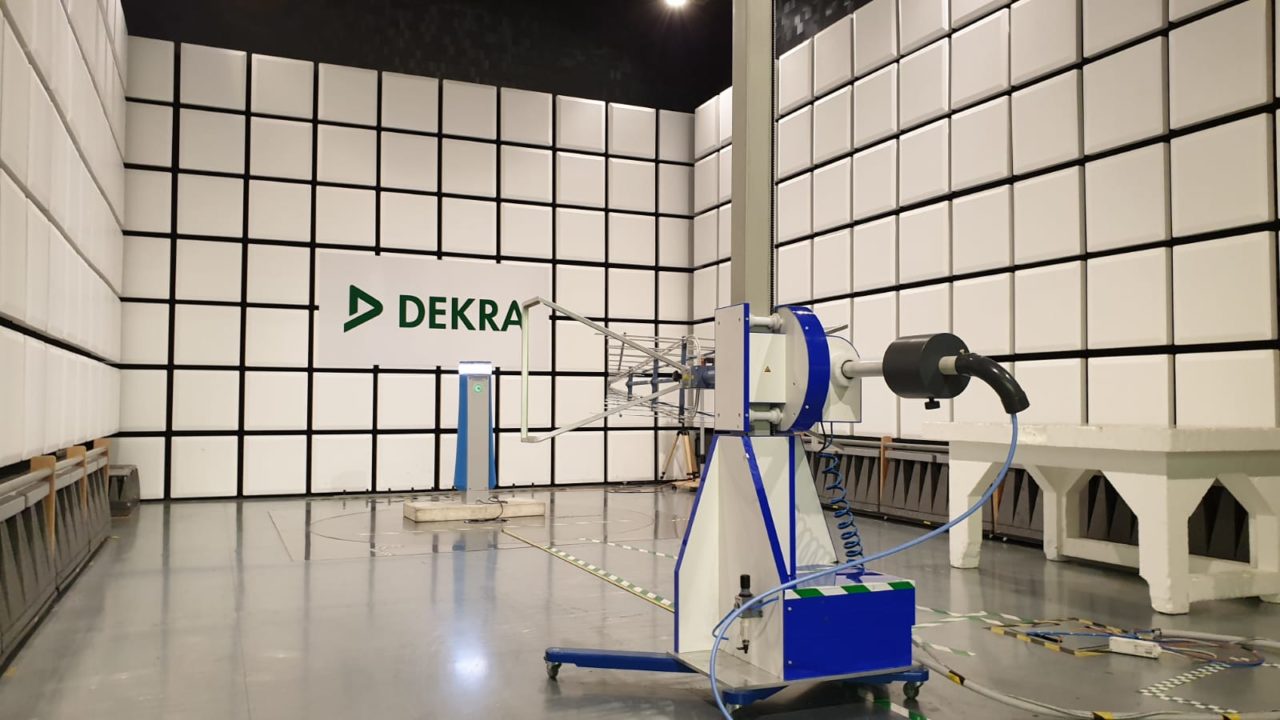 Testing the Yalp Memo Interactive play pillars in a special chamber for Electromagnetic Compatibility. These tests also include a nice shower. Yalp Memo Interactive play pillar head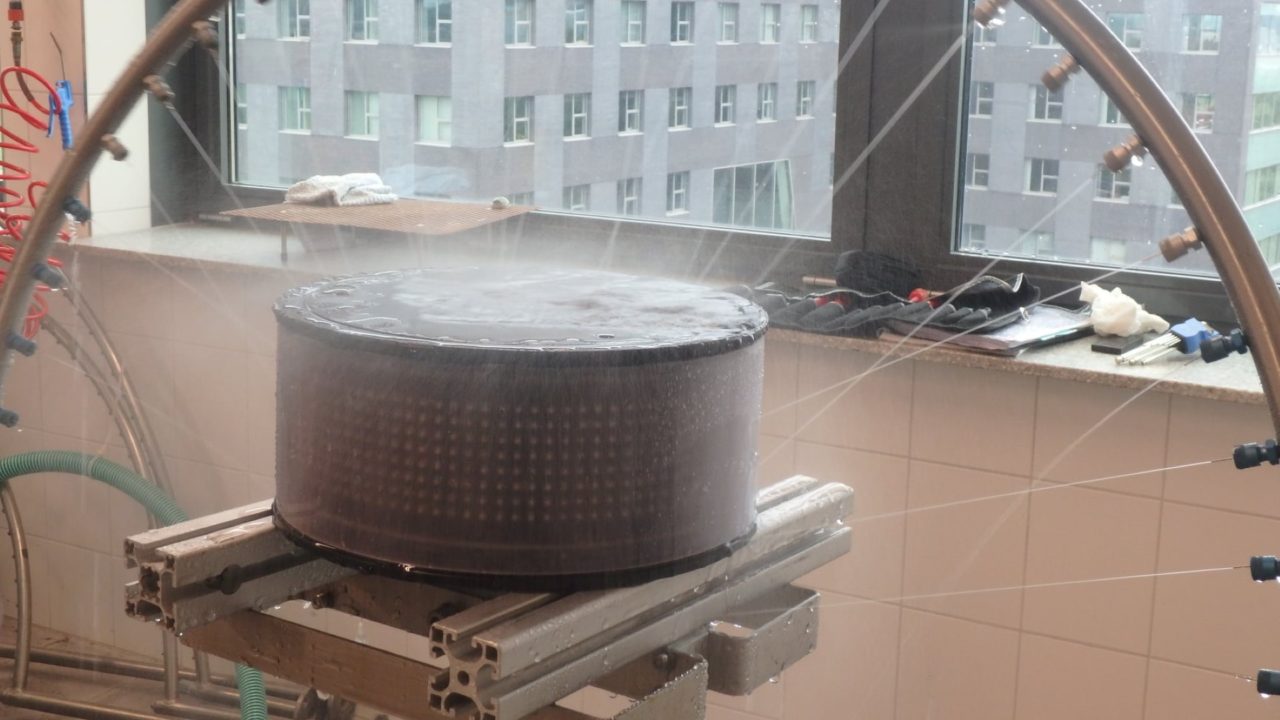 These tests also include a nice shower. Yalp Memo Interactive play pillar head
Next to all international standards, we firmly believe we should test our equipment ourselves and choose high-quality materials, where we get inspiration from the maritime, military, and other high-end solutions.
We do this to reduce the chance of damage due to harsh weather conditions or vandalism, and other unintended use.
For instance, the Yalp Sutu Interactive ball wall's transparent panels are made of 15mm thick polycarbonate. The same material the police force uses in their safety shields. We successfully tested the Sutu panels' durability based on the EN 15312 sports surrounds directive by dropping the weight of 50kg (110.23 lbs) a thousand times on the panels' center, without any damage.
The metal parts of the interactives are made from hot-dip galvanized and powder-coated steel and powder-coated stainless steel. These are all reliable and well-known industry processes that provide ultimate protection against extreme weather conditions and vandalism.
The product electronics underwent a temperature test called the HALT test (Highly Accelerated Life Test, also used in the automotive industry) and have proven to withstand temperature differences of -35°C until +85°C. (-31°F, +185°F). The products are fully functional in operating temperatures of -20°C to +40°C. (-4°F and 104°F).
As of 2020, we have delivered over 870 interactive play equipment worldwide, of which more than 140 in Scandinavian countries where temperatures can ) drop easily below -20°C (-4°F)
We've tested our designs ourselves. For example, the Fono DJ table underwent various vandalism and quality tests. These tests included chewing gum, spraying coca-cola, and red bull, covering it with sand, dirt, and snow, having it outdoors several nights on the polar circle with -20°C with water on top of it and using fireworks and hammers to try and break it. We kept on improving the design to pass all tests finally.
Sona snow fun in Tampere Finland
The Yalp Sona Interactive dance and play arch in Tampere, Finland, is a great example proving that the climate does not influence the product's operation. The Sona is in Pikku Kakkosen Puisto, the most popular public playground in Tampere, the third biggest city in Finland. During the coldest season, in the months December, January, February, and March, temperatures can drop below -10 ℃ (-50 ℉), and there is a lot of snowfall. While this has shown not to affect the operation of the product, snow increases the fun! The Sona in Tampere is played throughout the year, as the online play statistics show. During the warmer periods of the year, over 40 hours a week and a little less during the winter period, but still 3 hours on average a day.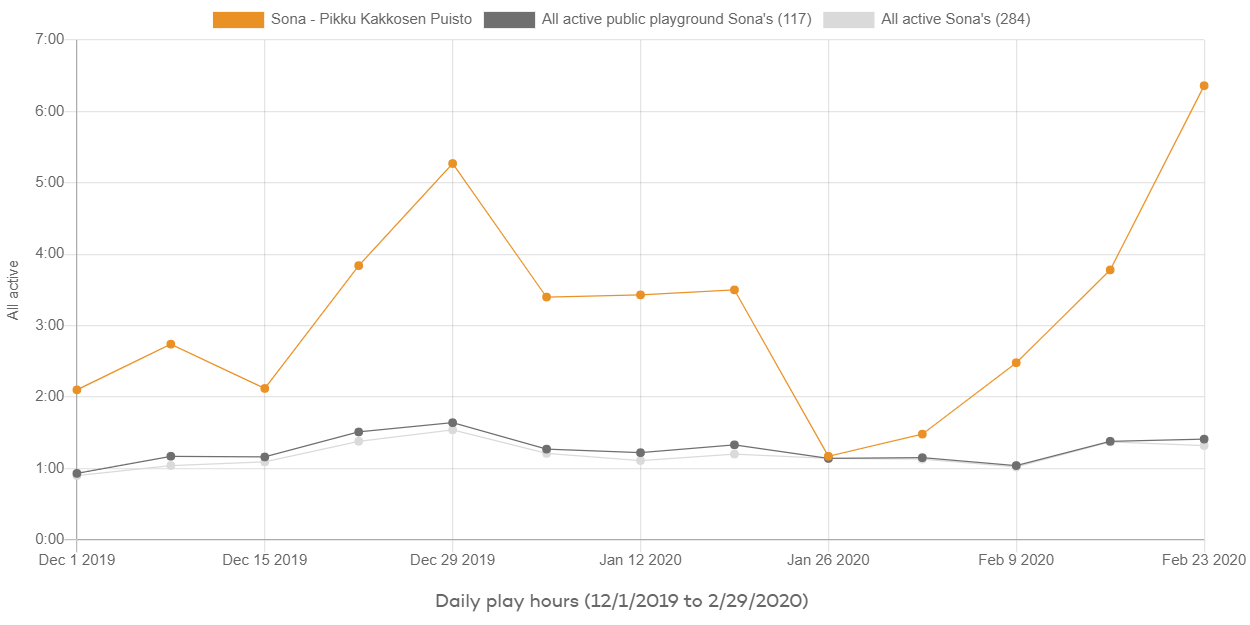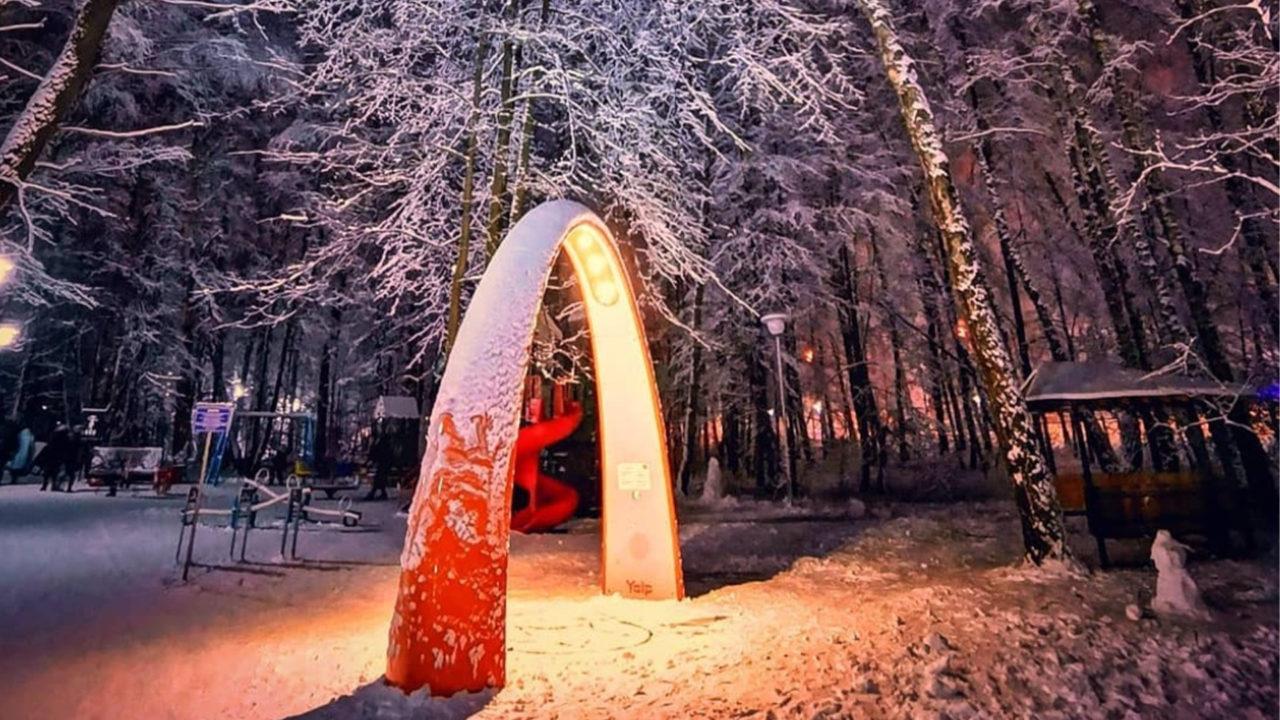 Yalp Sona Interactive dance and play arch | TiNao Rasskazovka park, Russia (photographer: Vadim Morozov)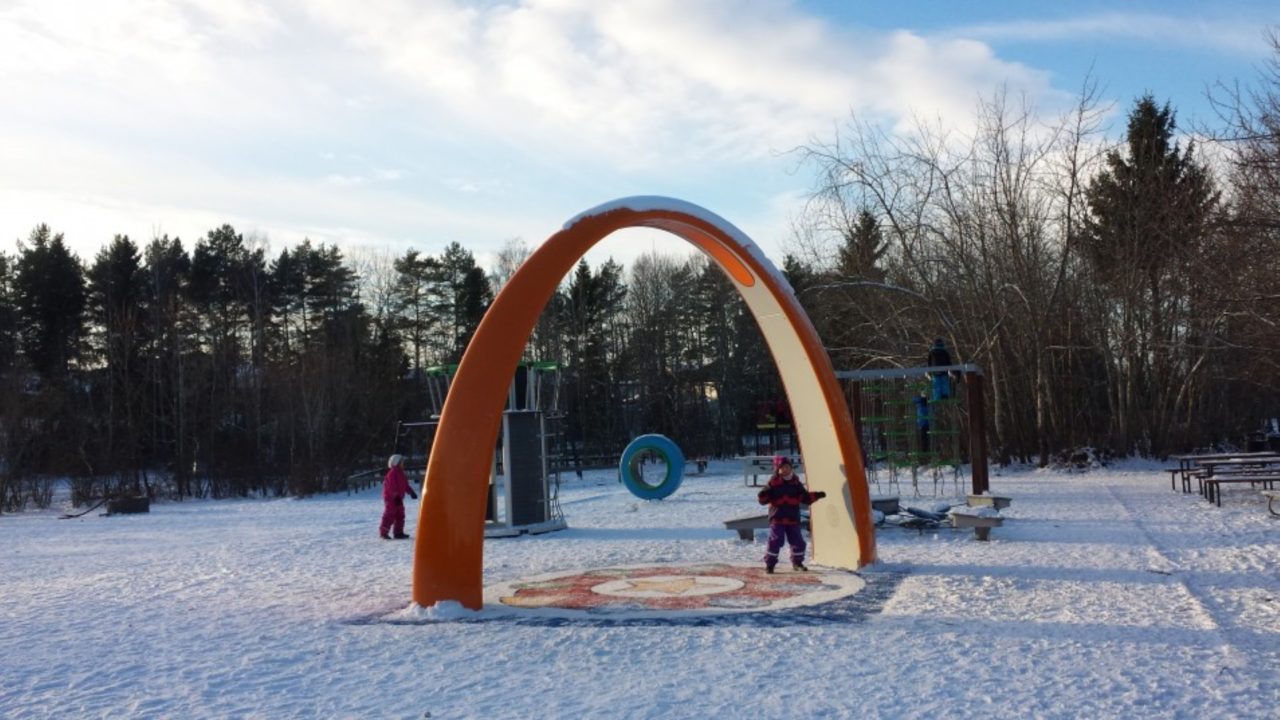 Yalp Sona Interactive dance and play arch | Bergvretenskolan, Sweden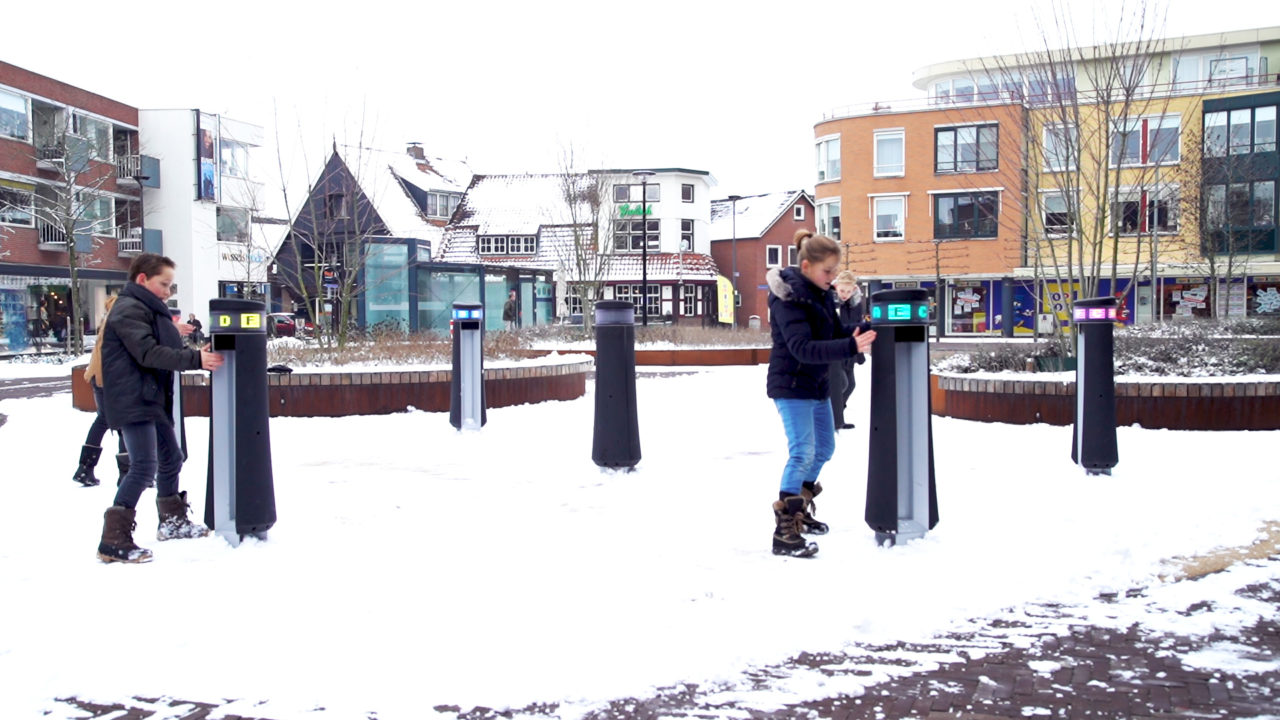 Yalp Memo Interactive play pillars | Europaplein, The Netherlands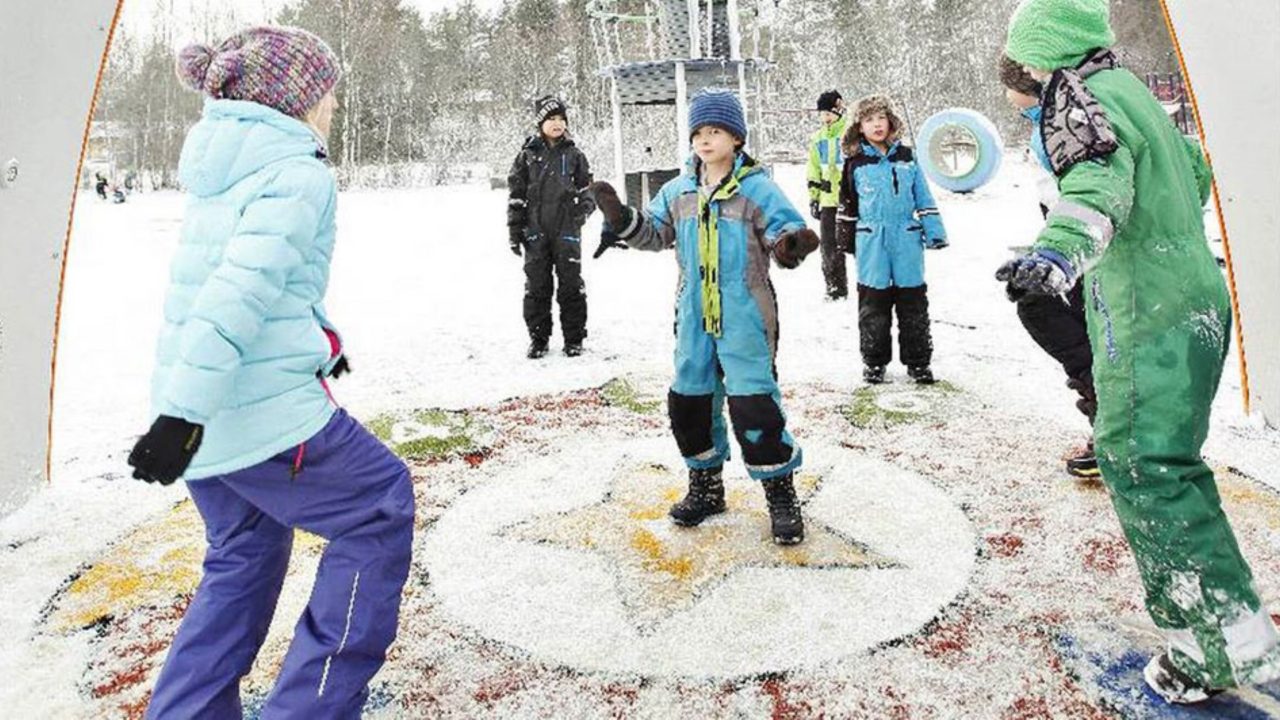 Yalp Sona at Bergvretenskolan in Enkoping Sweden
Bergvretenskolan is a school in Enkopig that offers inspiration, dedication, and a challenging and exciting learning environment. The Sona adds to this and provides an interactive, playful learning facility outdoors and has a prominent place on the schoolyard. Sweden is known for its cold winters. In the coldest months, temperatures can drop below -5 ℃ (-50 ℉). But, that does not spoil the fun. Statistics show that even in January, the coldest month, people use the Sona for more than 10 hours a week, that's 2 hours each school day.
Start a conversation
Would you like further advice on how an interactive device could be the solution for you? We would be happy to brainstorm with you and find the best solution for your needs!
Contact sales