Written by Marion Slaghuis, Marketing Manager Yalp Netherlands
Estimated Reading time 3 min
This year, together with my colleague Albertine, Export manager Europe, I took on the challenge of organizing the Special Olympic Games in collaboration with the Goal Foundation: the Yalp Goalympics. Yalp has organized Yalp Goalympics in the past, but this edition was in and around our building. It was new for both of us, but perhaps all the more fun because of it.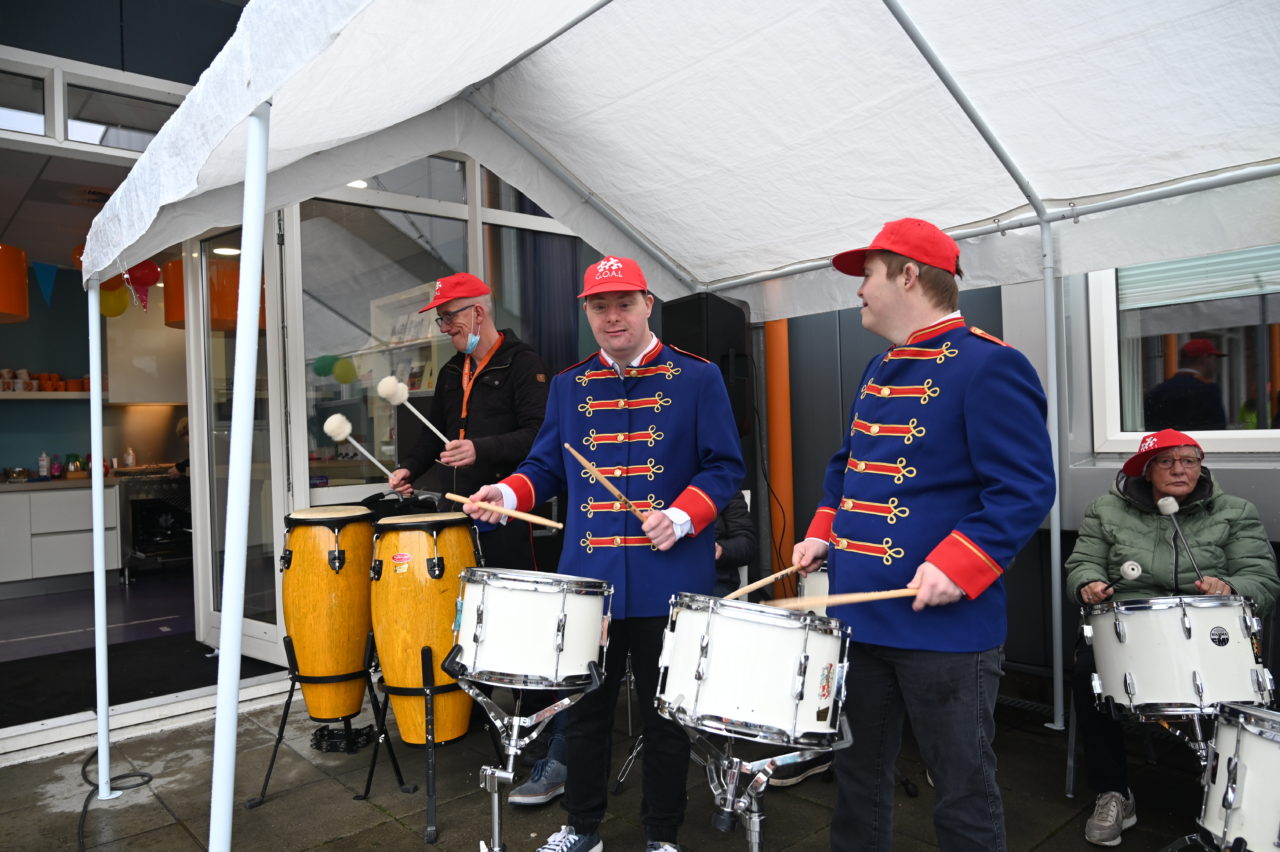 Fun
After weeks of preparation, Saturday, October 30th was finally the day. About 40 of the Twentse Care Center residents from the JP van den Bent and Aveleijn joined us with their supervisors. About 20 Yalpers were ready to help with this fun and sporty afternoon.
The rain tried to stop the fun, but fortunately, all the participants didn't let it stop them. People enjoyed a snack and a drink; there was party music, karaoke, and performances by RintinTin, a drum band from Losserhof.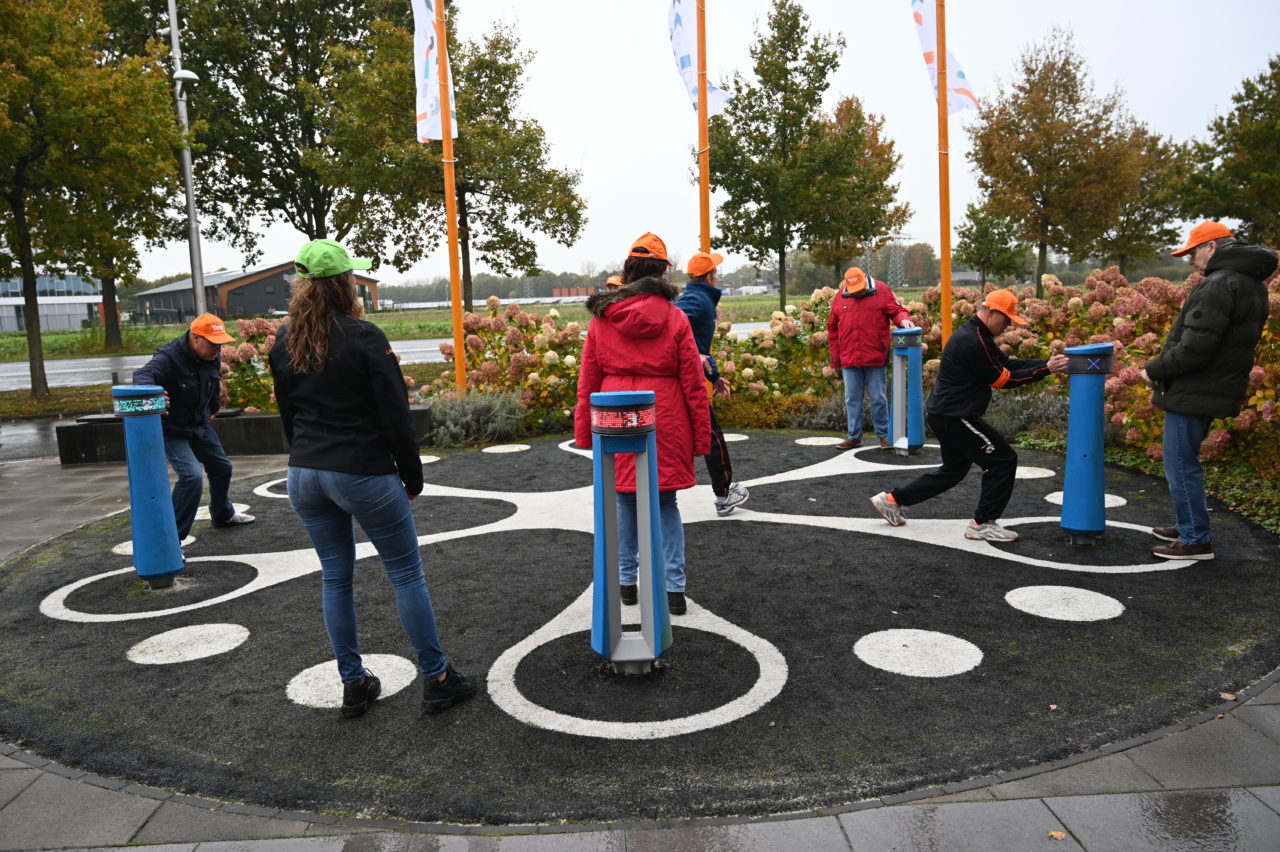 Inclusive play: everyone can play with and without a disability
Playing outside should come naturally. For children with a disability, for adults, for parents, play is for everyone!
Discover Inclusive Play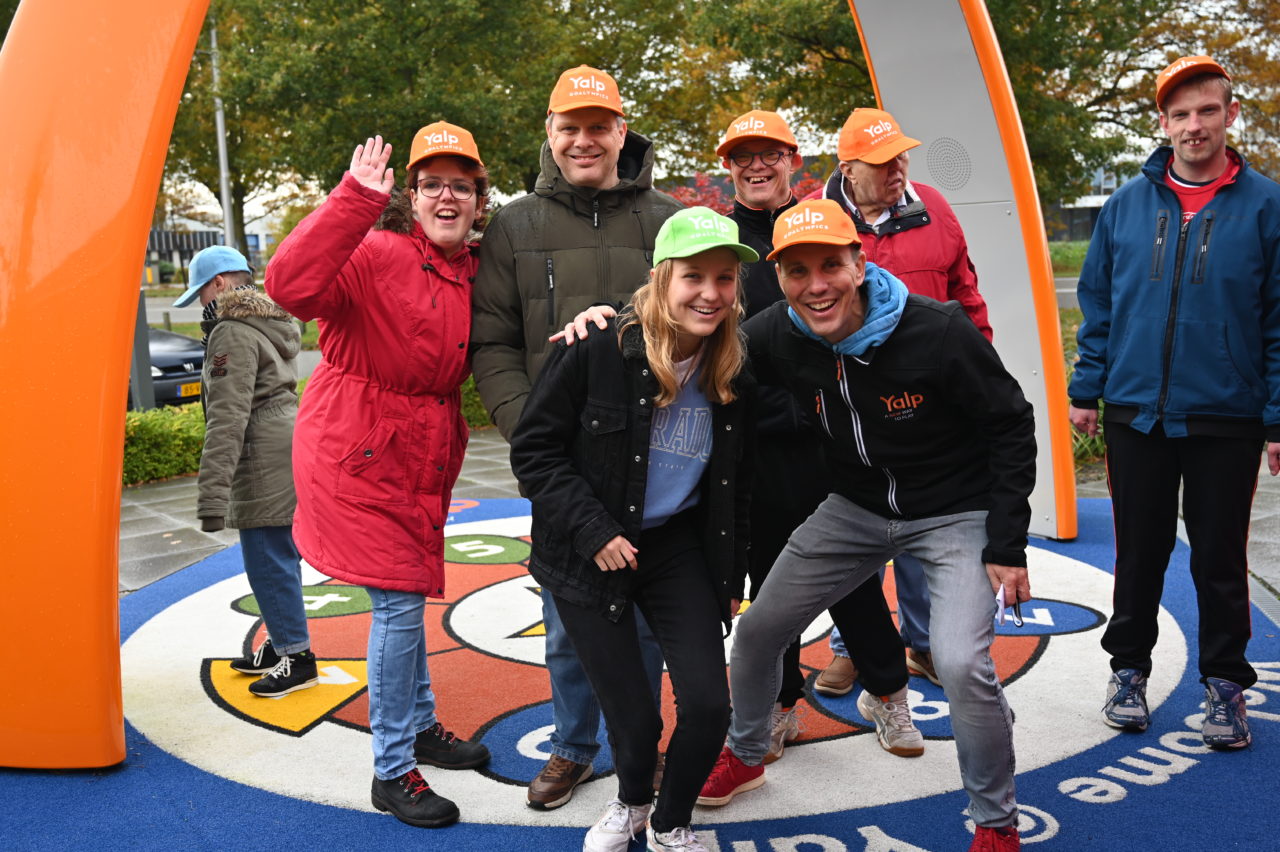 Everyone is a winner!
A big surprise for the participants was the arrival of Ellen Nauta, mayor of the municipality of Hof van Twente. She's a passionate supporter, and she even played along and kicked a ball on the Sutu.
At the end of the afternoon, all participants were declared winners! Ellen Nauta awarded all the participants a well-deserved medal, which made many of them glow with pride. Even the members of drum club Rintintin of De Twentse Zorgcentra received a cap and a medal. As the Goal Foundation indicated, it was "a Yalp- Goalympics with a golden edge!!!"
Thank you
Looking back at a successful event, we achieved two extraordinary goals: presenting Yalp as an organization that likes to do something for others and, most importantly, making nice people happy! In addition, we showed that it can be done: Inclusive play on the Yalp Interactive playground equipment. Anyone with or without a disability could play along.
Also, on behalf of Albertine, I would like to thank from the bottom of our hearts all the dear colleagues who were there to help put a smile on their faces. And of course also several of our colleague's partners and children who also contributed to this day. It was also a great collaboration with Paul Gelen of the Goal Foundation. On to a new super cool edition of the Yalp Goalympics 2022!