Libraries are a vital part of any community – they provide free access to information, education, and entertainment. But how can libraries stay relevant and attract more readers in today's digital world?
One easy way to step up your library game is to create a safe environment for play. Yes, play! What is the importance of playful learning? 
Fun and playful learning benefits children in many ways. It can help increase their concentration, encourage problem-solving skills, and even enhance social interactions with their peers. Not only does playful learning improve cognitive skills, but it also increases their mental well-being because when kids have fun, they forget about all stresses and distractions of the outside world.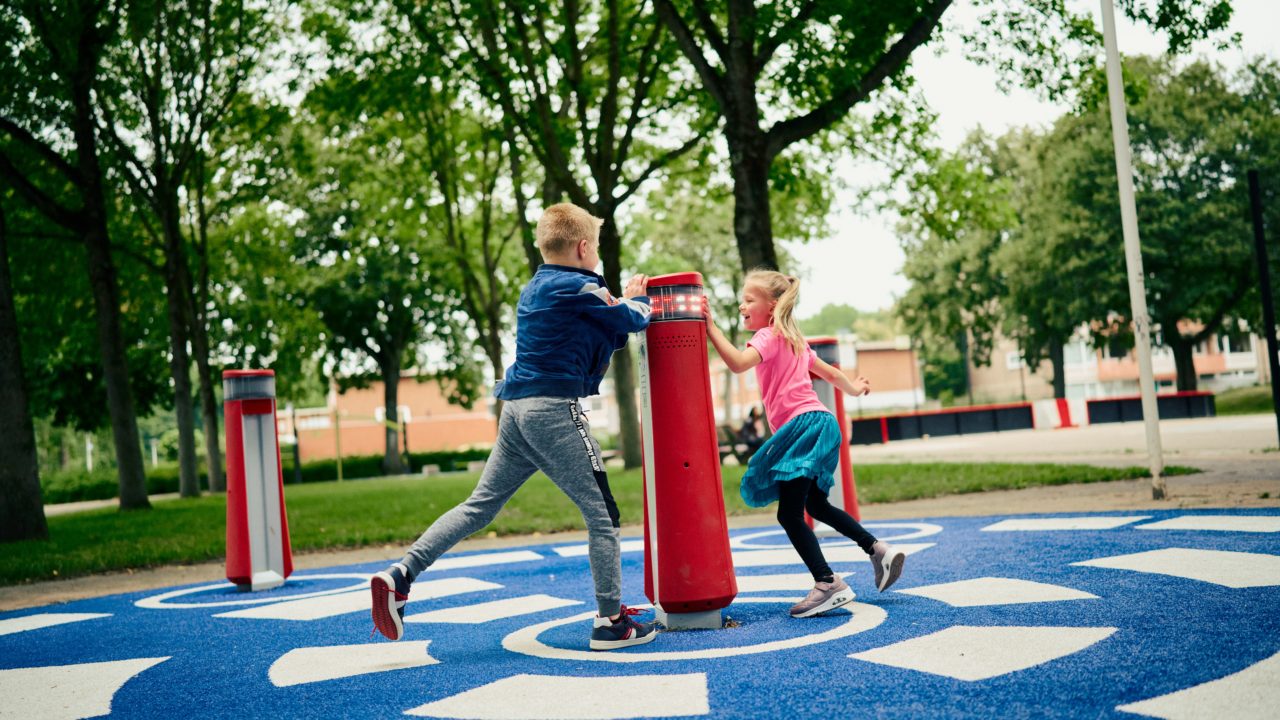 The importance of contributing to a playful learning environment 
Libraries have a special role to play in our communities as community centers for learning. They are accessible to people of all backgrounds and provide a wide variety of resources that enable people to explore different subjects and gain knowledge. In addition to letting us access information, libraries can also promote playful learning, which helps to foster curiosity and imparts valuable skills in problem-solving and creativity. Playful learning encourages us to enjoy the process of learning, which is essential if we want future generations to be engaged in the world around them. By providing a playful environment, libraries can join forces with community members to equip our youth with vital skills that will help them thrive into adulthood!
The Ankeny Library Playground in Iowa is the perfect example of a library that has embraced inclusive, playful learning!  
The playground features a Sona Interactive dance and play arch that encourages kids of all ages and abilities to join in the fun. The interactive arch is a real hit – with kids pressing the button to access music, hop on different numbers, dance, move, and more. Even better? It has a barrier-free floor making it easily accessible – so everyone can join in on the fun. Ankeny Library Playground is a great example of playful learning at its finest, making it the perfect stop before or after a readers' library adventure! And the play statics prove just that! Last year, it showed that their Sona at District Playground was more popular compared to other active City Sona's, with Moon Monster being the most played game! Moon Monster is a great way to stimulate creativity and foster imagination. With its beautiful design and engaging activities, the Ankeny Library Playground is more than just any playground – it's an experience of learning and fun.