There are many benefits to playing outdoors: exercise, social interaction, and fresh air do wonder. However, it is difficult to exceed the entertainment value of video games or television. That's why we've come up with a solution to invite players outside again.
The Yalp Sutu brings people together and encourages them to take part in active competition with friends. All the games have different levels and are challenging for all players, from beginner to advanced. The Sutu contains 16 illuminated LED panels that register ball contact using vibration sensors. Therefore, Sutu is not restricted to soccer only and usable for sports like tennis or basketball.
Durable, robust construction – resilient to vandalism
Health-promoting and socially constructive
Remains challenging – a long term fun attraction using frequent game updates
100% Dutch design – invented, constructed, assembled in the Netherlands
Fun for all ages and abilities – Widen your target group and attract more visitors
A challenge for every type of player, from beginners to professional players
The interactive playsets are embedded with highly advanced technology yet are made to be intuitive and easy to understand. All games are designed to be fun, challenging, straightforward, and accommodate the always-changing world of children. With a big library of skill games to choose from, the Yalp Sutu Interactive ball wall is one of the most dynamic outdoor play products in the world. It stimulates all players to actively work on boosting their skills.
The Sutu is the perfect playset for the public area or commercial venues, but can also be used as a great training tool for professional soccer teams at an elite level. With the Sutu, you can improve your skills such as agility, speed, and accuracy.
Ideal places for the Yalp Sutu Interactive ball wall
The Sutu has a small footprint and can be easily installed in any location. Take a look at some great examples.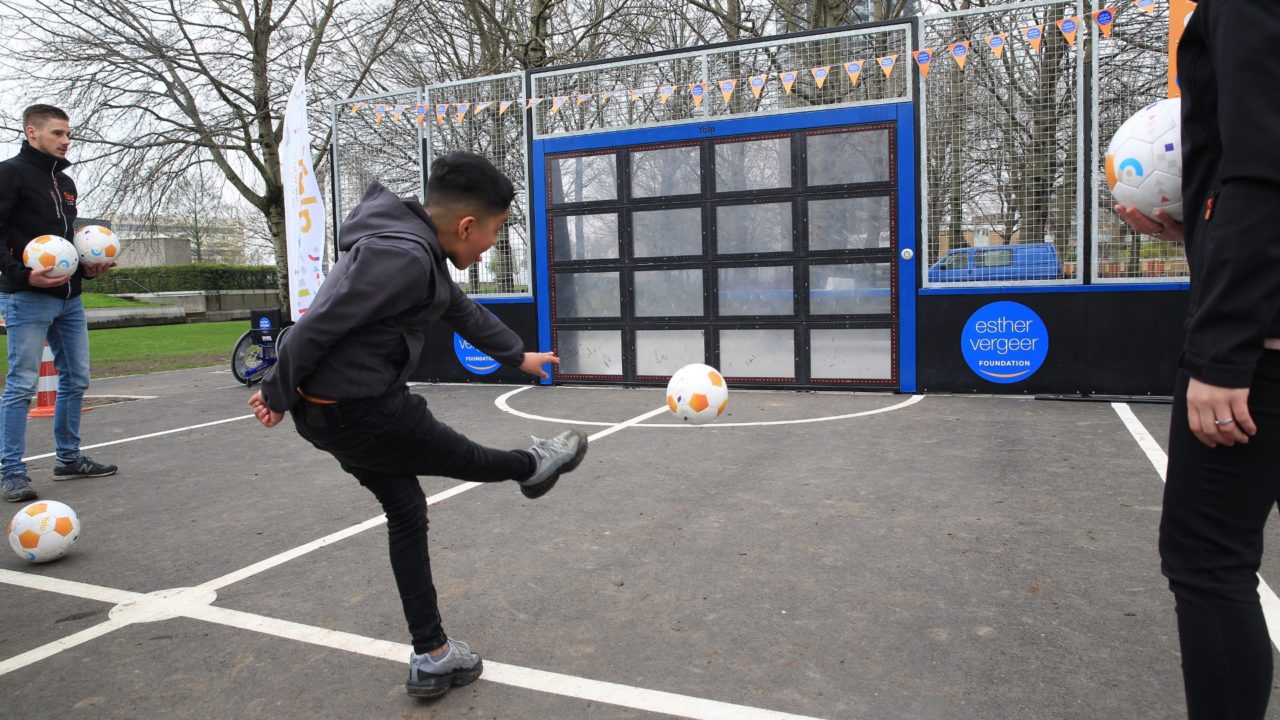 Public Playgrounds | Dokhavenpark, the Netherlands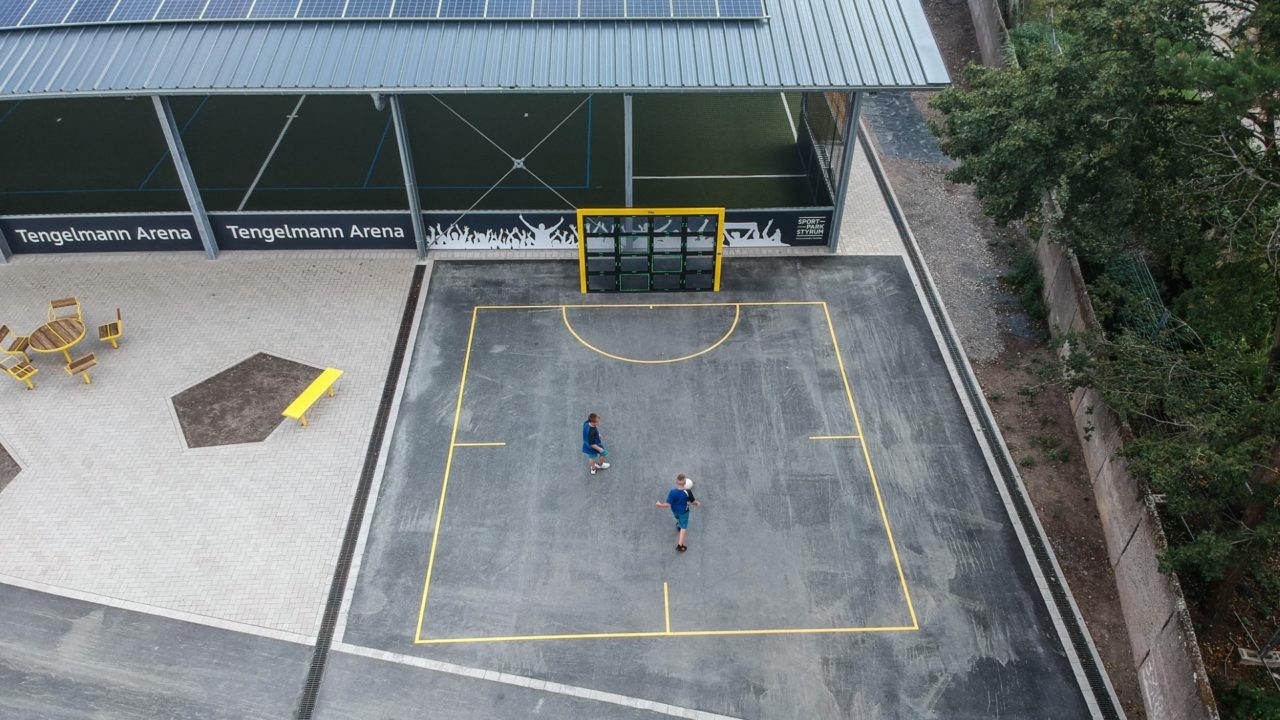 Sports facilities | Sportpark Styrum, Germany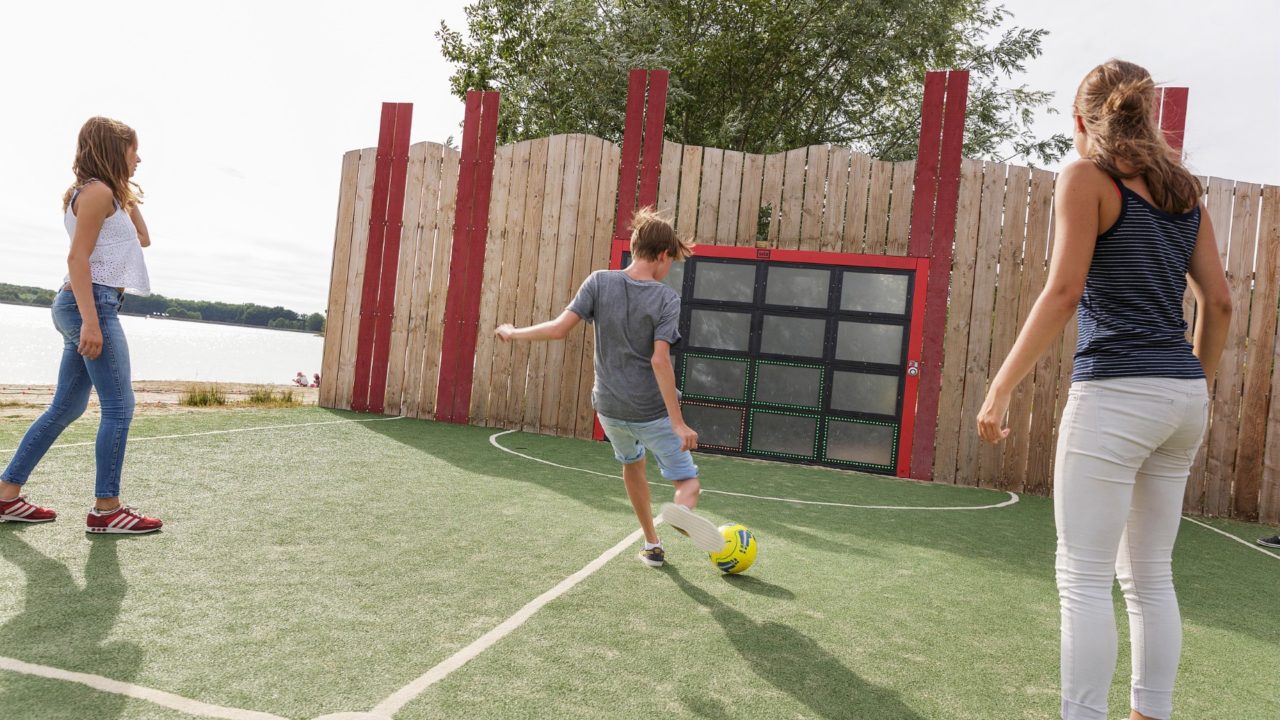 Resorts | Center Parcs Le Lac d'Ailette, France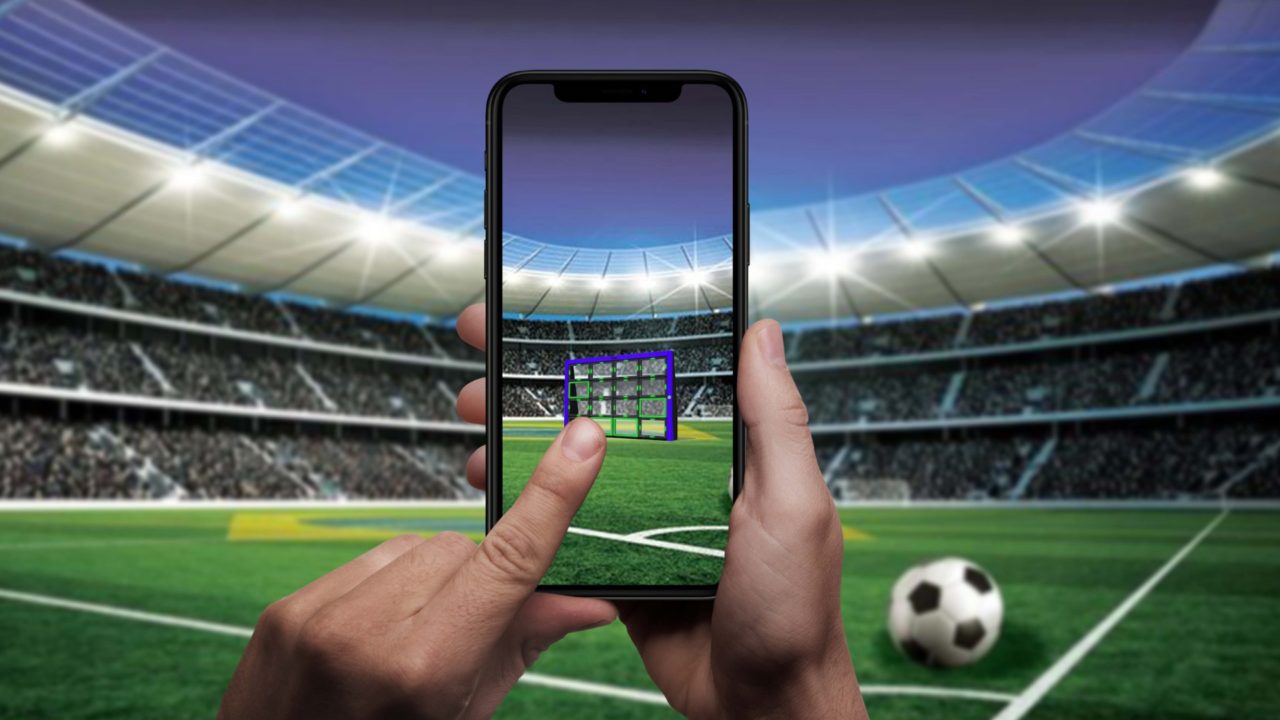 Yalp AR
Experience a Yalp Sutu Interactive ball wall in your playground, neighborhood, shopping center, or even your backyard, using our Augmented Reality feature. The sky is the limit!
Augmented Reality is an interactive experience where you can place your favorite interactive playground equipment anywhere in the real world with your phone, using the 3D models in our AR app.
Sport and exercise in the fresh air
Single or multiplayer mode
Inclusion
Competition against time
Precision, tactics, fitness, reaction, and creativity
The Yalp Sutu ball wall brings people out into the fresh air and, at the same time, motivates them to exercise healthily and have fun. It's accessible to all players, and its intuitive operation is easy to understand. The games have different levels and degrees of difficulty.
Even people with a disability and people in wheelchairs are in the middle of the action and fully involved.
Want to read more about inclusion?
If you search online for reasons why exercise is essential, you will find numerous positive arguments. Working out is good for the body, and it also has a better effect on your sleep, people are more balanced. Exercise also has a positive impact on concentration. However, we have noticed that nowadays, children and young people seldom work out. But why? The reason is mainly due to advanced technology. Everything these days revolves around smartphones, game consoles, or tablets. The question we are all asking is: how do we get young people to start exercising again? We do this by solely focusing on their interests and combining technology with games and sports!
Want to find out more about Sports as a solution?

When playing a game of football on the wall for just 5 minutes, your heart rate reserve (HRR) increases with 60% and you burn an average of 36 calories.
Designed for outdoor use
Do your outdoor devices not break down due to vandalism? Can they be well maintained? Are they able to withstand heavy use? Electronics, in a piece of play equipment, does that work well? These are the questions that regularly reach us about our interactive play and sports equipment. But there is no need to be concerned – our products are rigorously tested.
Read all about the quality Yalp Interactive delivers for its playground equipment.
The Sutu goals had to withstand severe stress tests. For example, they were successfully tested for resistance to substantial impacts (1,000 times 50 kg) and temperature differences (- 35°C to +85°C)
The interactive panels are made of impact-resistant polycarbonate.
Just as with the Yalp Sona Interactive dance and play arch, it is impossible to climb unto the Sutu. The back is covered with steel to protect against vandalism.
To withstand the hard impact of balls, the panel holders are made of special elastic steel.
Fun fact: The Sutu has a speed sensor in the middle of the wall (similar to a speed gun used in law-enforcement to measure moving objects) that measures the impact of the ball when it hits the wall. Sutu is derived from Dutch street slang and is the Surinam word for "shooting".
Specifications
4 Loudspeakers for multi-directional game feedback
Choose a game (Push and play!)
Vandalism-proof LED panels
Powder-coated steel construction (different colors)
*Please check the Yalp product warranty for all details, limitations, and exclusions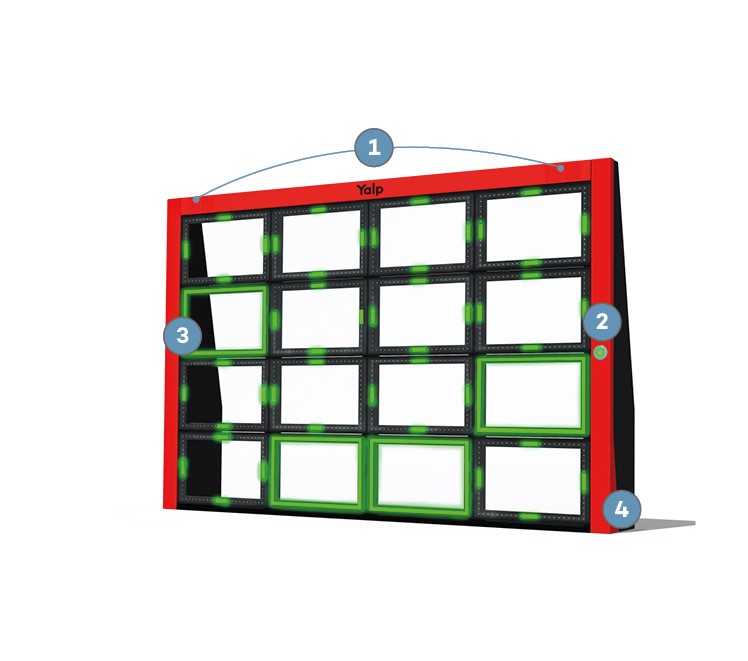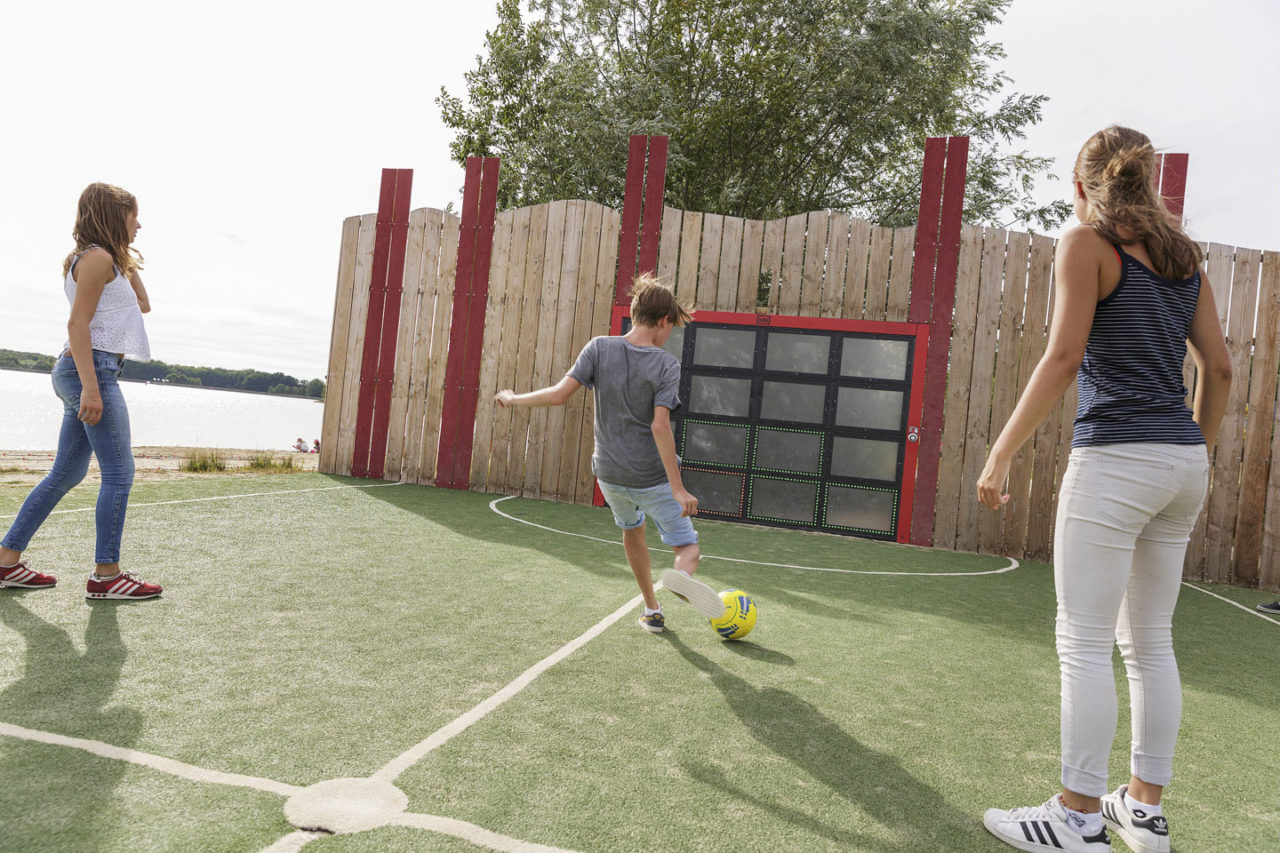 Customize your Yalp Sutu
Create your own unique custom Sutu by integrating your brand into the design. Both the exterior and the content can be customized to your wishes. We can create new games tailored to your preferences, giving your visitors a completely new sporting experience.
The Yalp design team can help you create and visualize a playground or sports area that suits your requirements, without any obligations or costs.
My Yalp
The Sutu has numerous individual settings. Via My Yalp and your login, you can adjust the volume and the on/off times of the device. You can also select new games regularly.
Yalp Store
Like the Playstation Store and the Apple App Store, the Yalp Store allows you to add/display games and music packages to your interactive sports or play equipment. New content is regularly added in different languages. With over 100 games and over 20 languages available, we have a massive library of games and options for you to choose from.
Yalp+
Yalp+ is a free web app and an add-on that connects players to our interactive sport and play equipment all around the world. It offers even more fun and functionality in a user-friendly and straightforward way. For example, users can participate in local and global competitions every week and automatically find game information without creating an account or registering!