Yalp Solar Interactives solar post is specifically developed to provide green energy for the Yalp Interactive playsets, without the need to prepare and install a mains power cable. A new way to power.
The Yalp Solar is designed to last typical Dutch winters, offering at least 2 hours of play. To save more energy and play longer during wintertime, our Yalp interactives can be put in (energy saving) Eco Mode. In Eco Mode, the interactive will switch off during standby mode and switch when the button is pressed.
Battery
105Ah AGM ESS
Solar cell
300Wp complete black, monocrystalline 992 x 1650mm (39,05″ x 64,96″)
Material
304 stainless steel
Weight unpacked
310 kg
Height
4,82m (15,8 ft)
Small footprint
0.6 x 0.4m (1.96 x  1.31 ft)
Distance between the interactive sports or game equipment max. 6m /20ft
Eco Mode
Yalp Solar designed to survive typical Dutch winters, which means that even in December, it offers at least two hours of fun per day. To save more energy and be able to play longer in winter, our interactive play equipment can be set to (energy-saving) eco mode. In eco mode, the interactive game device switches off in stand-by mode and starts up again at the touch of a button.
Blendmark design: blends into the environment, but stands out positively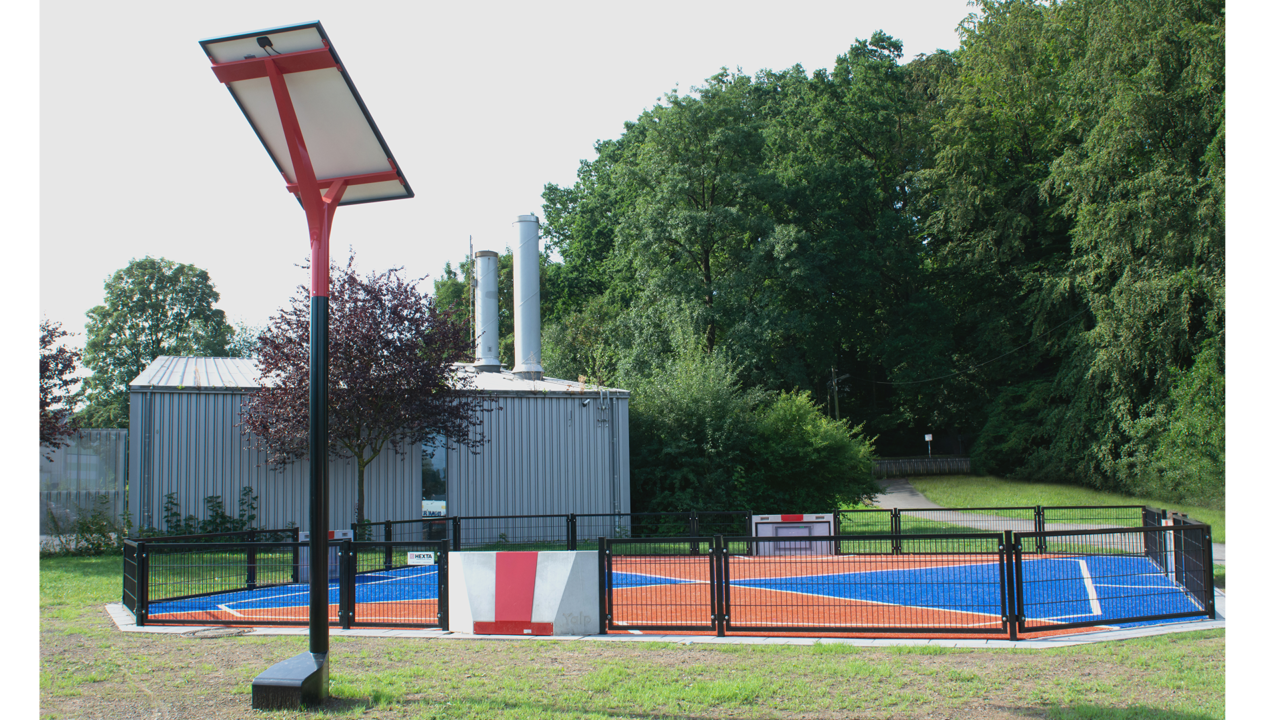 Yalp Solar next to the Toro - Interactive sports arena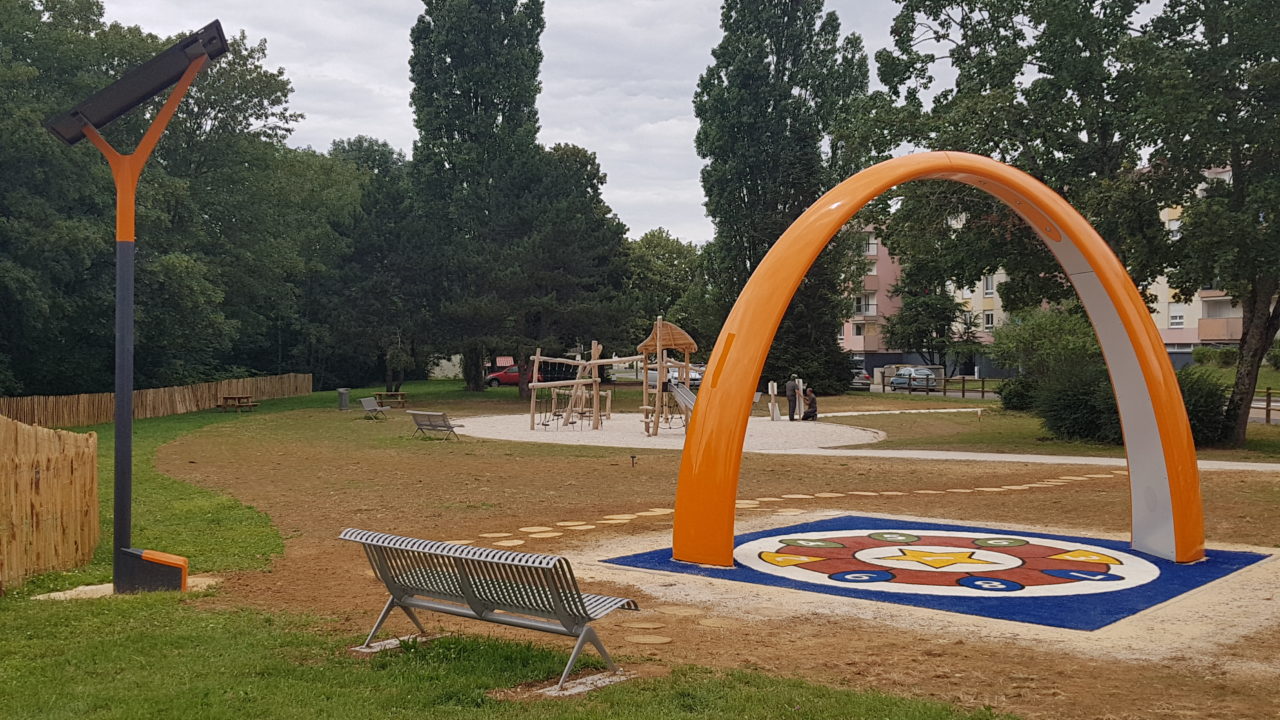 Yalp Solar next to the Sona - Interactive dance and play arch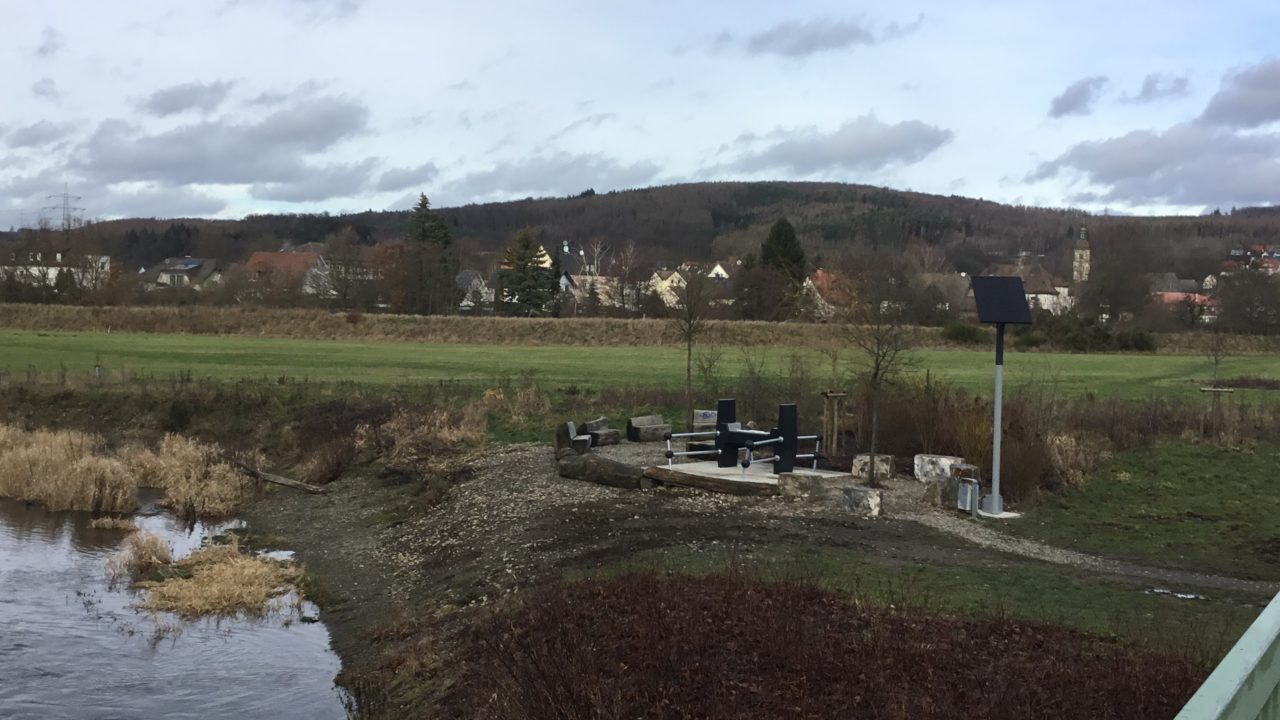 Yalp Solar next to the Fono - Interactive DJ-Booth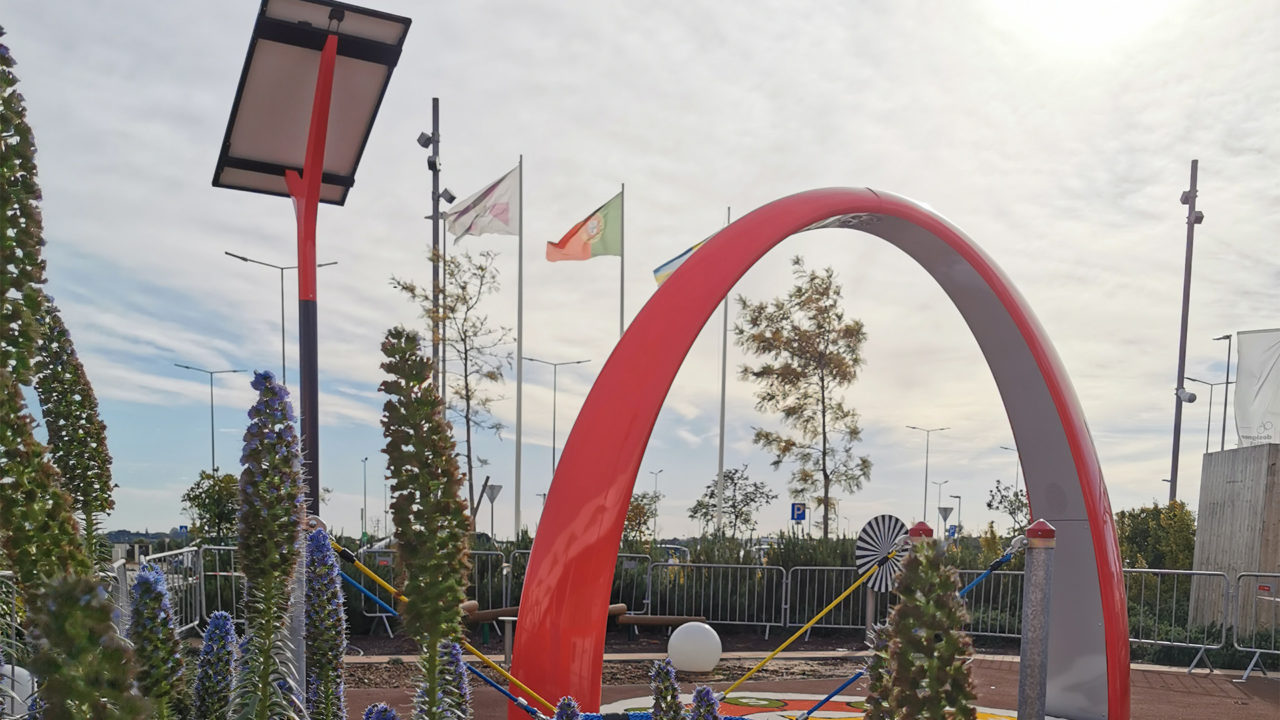 Yalp Solar next to the Sona - Interactive dance and play arch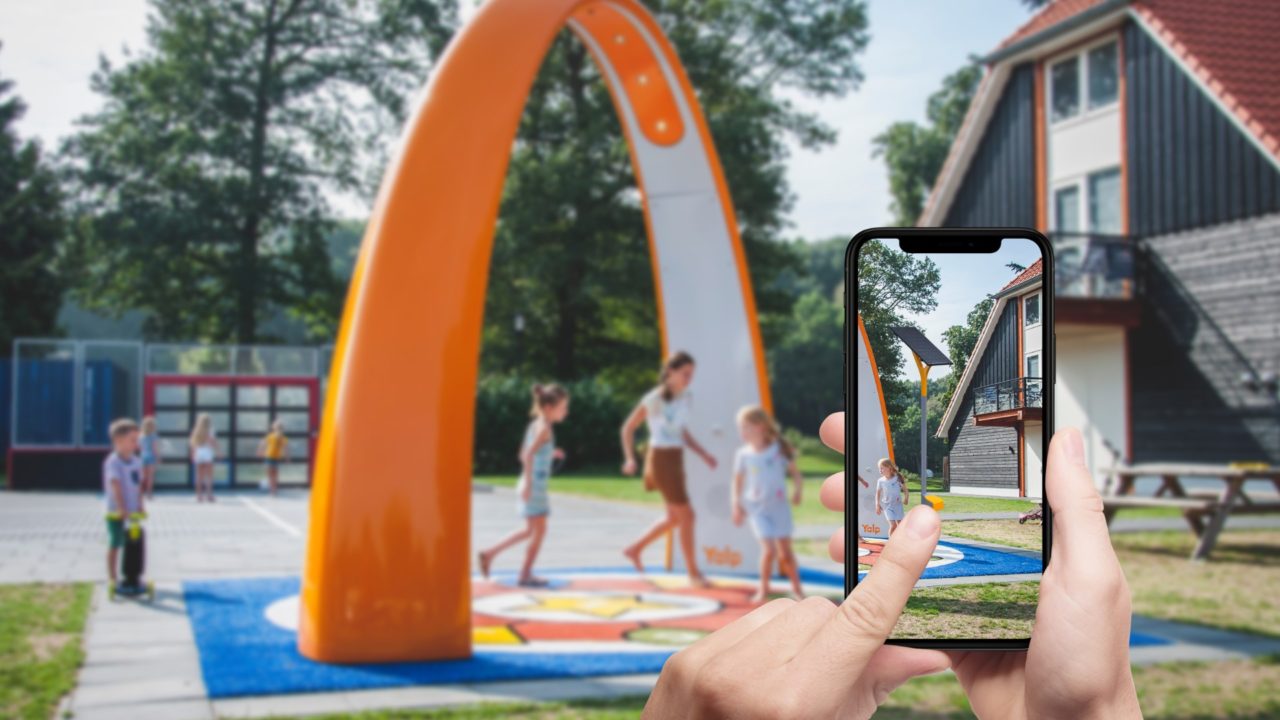 Yalp AR
Experience a Yalp Solar, neighborhood, shopping center, or even your backyard, using our Augmented Reality feature. The sky is the limit!
Augmented Reality is an interactive experience where you can place your favorite interactive playground equipment anywhere in the real world with your phone, using the 3D models in our AR app.
Description
1. Completely black solar panel + no cables in view
2. Yalp y-shape, resembling a hand supporting the panel towards the sun. 90º adjustable
3. Stainless steel + color matching the interactive play equipment.
4. Battery foot. Offers stability to the posts and creates easy access for maintenance.

What you should know
Yalp can calculate the Solar power at your location!
The amount of energy depends on three factors: weather, playing time & place. If your device is extensively played on a cloudy day, it can drain your battery more quickly
The product must be installed outside the barricade-free zone of a playground
The Yalp Solar is specifically developed for Yalp's interactive play equipment.
The best features
Network independent solution for your interactive sports and play equipment
It's free! Once the Yalp Solar is installed, the costs are zero thanks to the sun
Online battery control through the My Yalp platform
It's safe! Only low voltage is used
Turnkey: no questions about who arranges the necessary electricity
Easy installation: less digging and less cable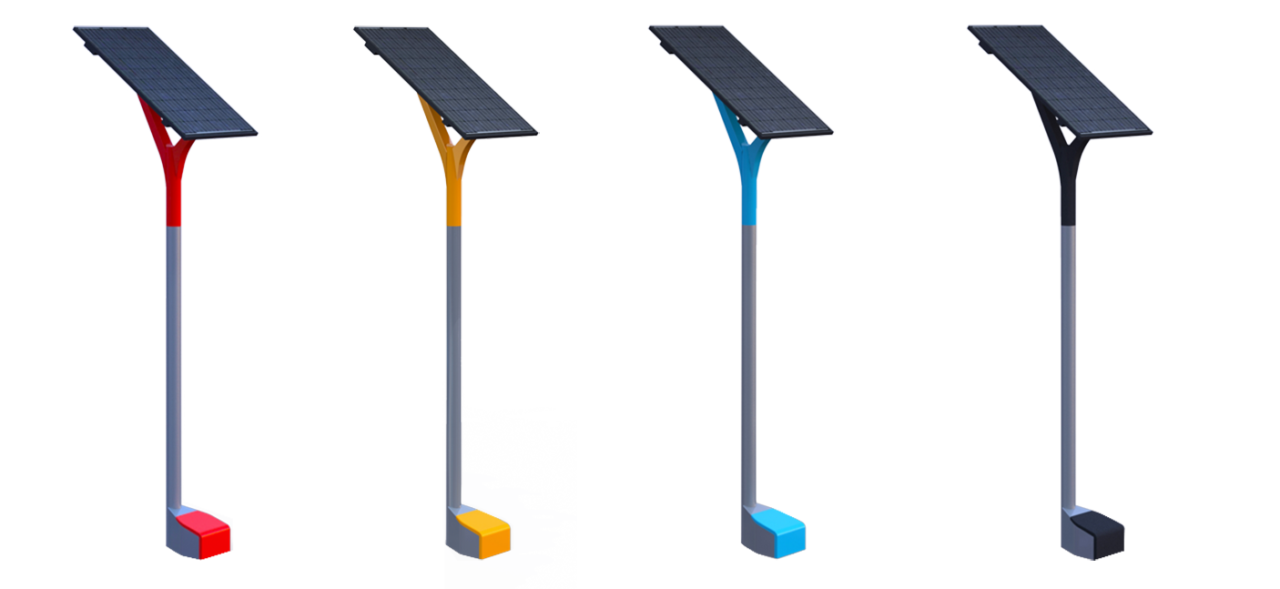 The Solar is available in different colors, ask us for the possibilities
Interactive sports and play equipment
A new way to power