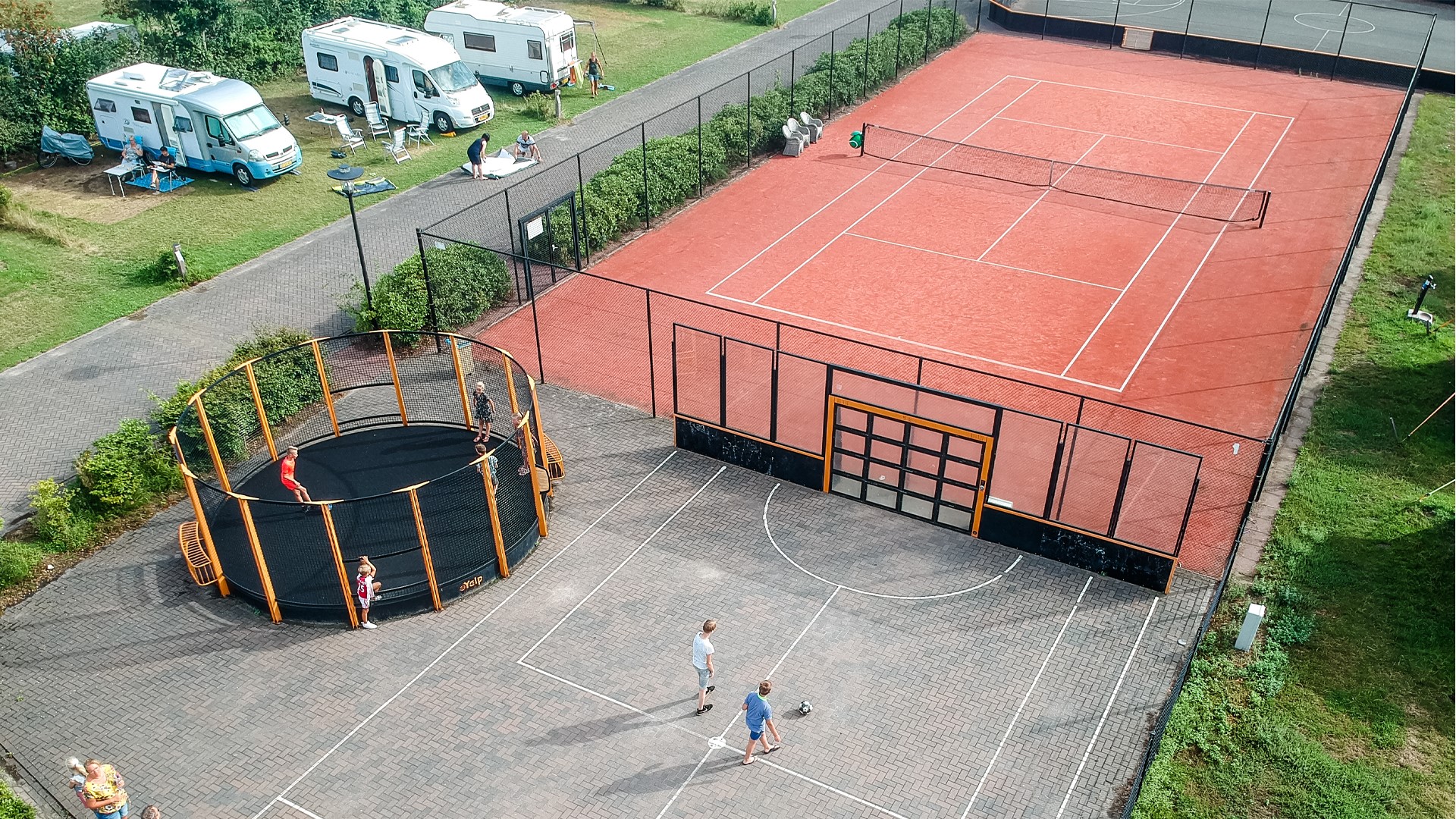 Reuse your existing surface
By using the old tennis courts as a foundation for a new sports facility, you avoid costs for break-up and disposal. The old concrete surface can be reused and transformed into a colorful surface at a relatively low cost. What we do at Yalp is first thoroughly clean your tennis courts and provide them with a surface made of EPDM rubber. So we can put a whole new sports field on top of it.
Turn your new sports field into a headliner, a meeting place where young and old can enjoy themselves in larger groups. This way, you will have a lot more fun together! You can fill in the new sports field in various ways, such as a tile field, boat camping equipment, interactive play- and sports equipment.
Yalp's colorful boarding sports fields are constructed with modular components. Other sports are possible besides soccer, like handball, field hockey, or tennis, by adding baskets or interactive goals. By working with lines, surfaces, and colors in the artificial turf surface, games are created that are free for your own interpretation.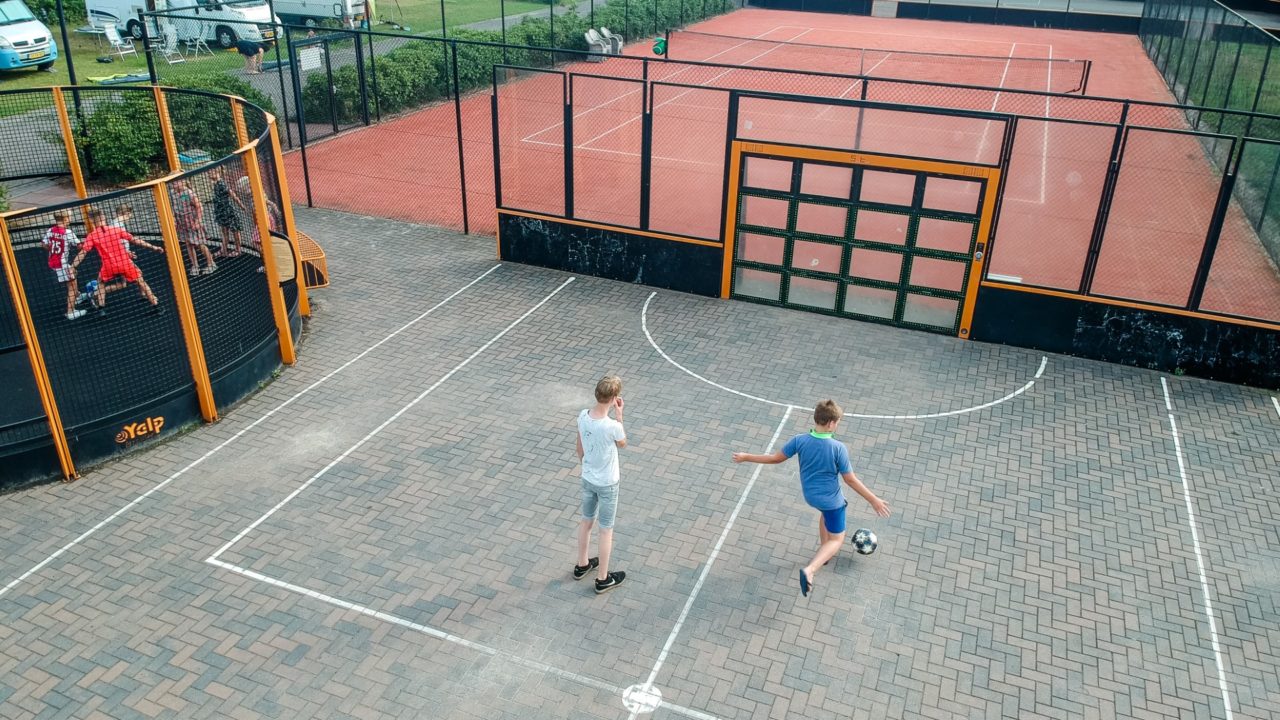 From a tennis court to an interactive sports field
You can choose to transform one or more of your tennis courts into a colorful court with interactive devices. For example, you can play soccer with dozens of players simultaneously, thanks to the Yalp Toro Interactive sports arena and the Yalp Sutu Interactive ball wall.
Interactive play brings challenge, variety, and social interaction. Precisely the challenge that guests like to experience during their vacation.
High intensity in use.
Some entrepreneurs play non-stop for up to 10 hours every day.
Rising turnover surrounding terraces.
Game content that suits your target group.
There are many games available for young and old.
Interesting for returning visitors.
The sports complex is a beautiful and distinctive business card for the leisure park; it attracts new guests and ensures that regulars keep coming back. It also ensures that the investment pays for itself.
Dynamic sports with an interactive sports arena
The Yalp Toro Interactive sports arena is a colorful and unique sports field. The traditional goals have been replaced by four interactive goals that are divided over the field. The goals with LED lighting and sensors react when the goal is hit. Because there is an active play on four sides, playing on this sports field is very dynamic. You have to keep an eye on all goals and opponents constantly.
What do you think? Have a project of your own? And locations in dire need of a fresh look?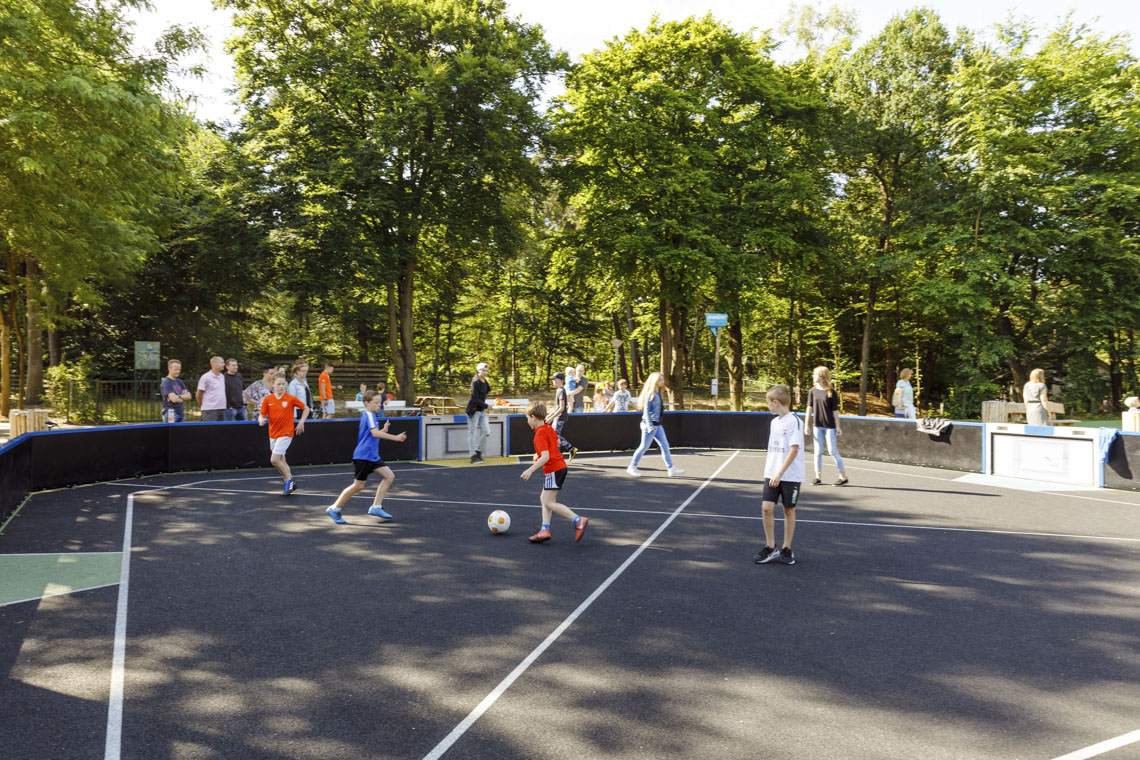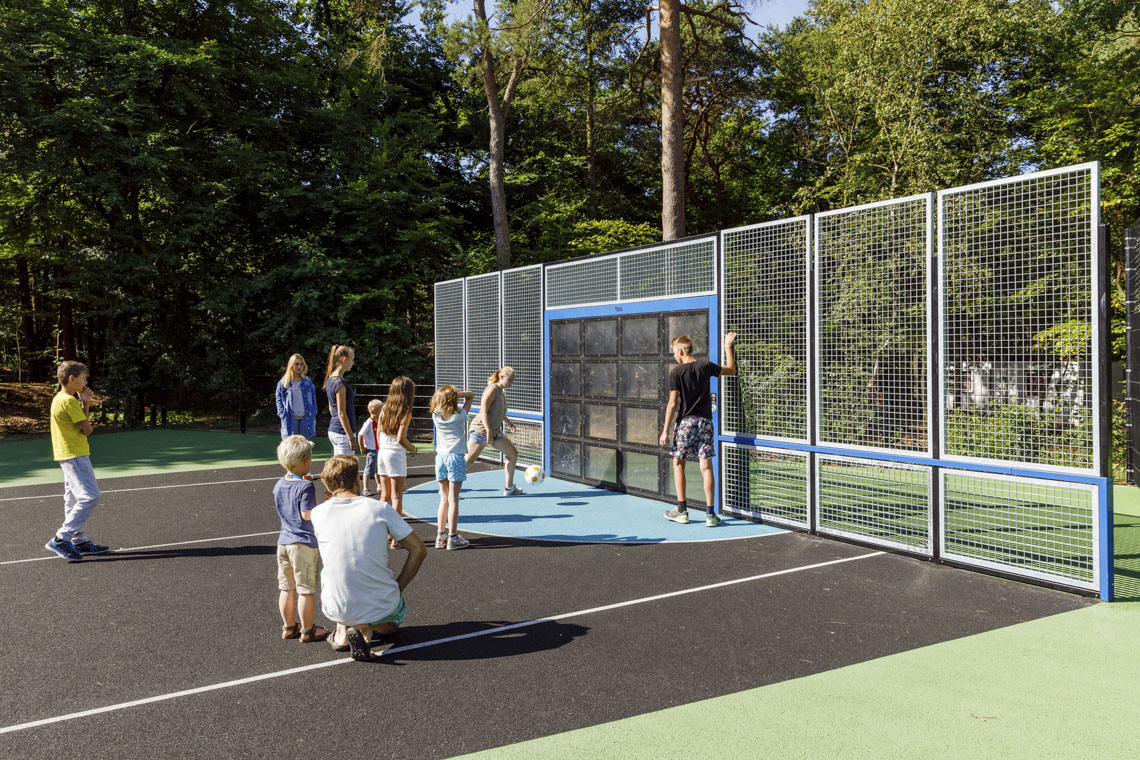 An Interactive ball wall remains challenging
The Yalp Sutu Interactive ball wall is perfect as an easily accessible recreational facility and suitable for professional soccer training at a high level. The Sutu contains 16 luminous planes that measure when hit by a ball.
An Interactive dance and play arch is fun for the whole family
The Yalp Sona Interactive dance and play arch plays music and gives movement commands. Because children make up their own rules, the device is enduringly challenging. For example, did you know that we saw a child under the Sona playing with a steerable car? Playing field hockey? Or running with a soccer ball at his foot? The Sona is fun for the whole family; we also see moms, dads, grandpas, and grandmas playing a game regularly.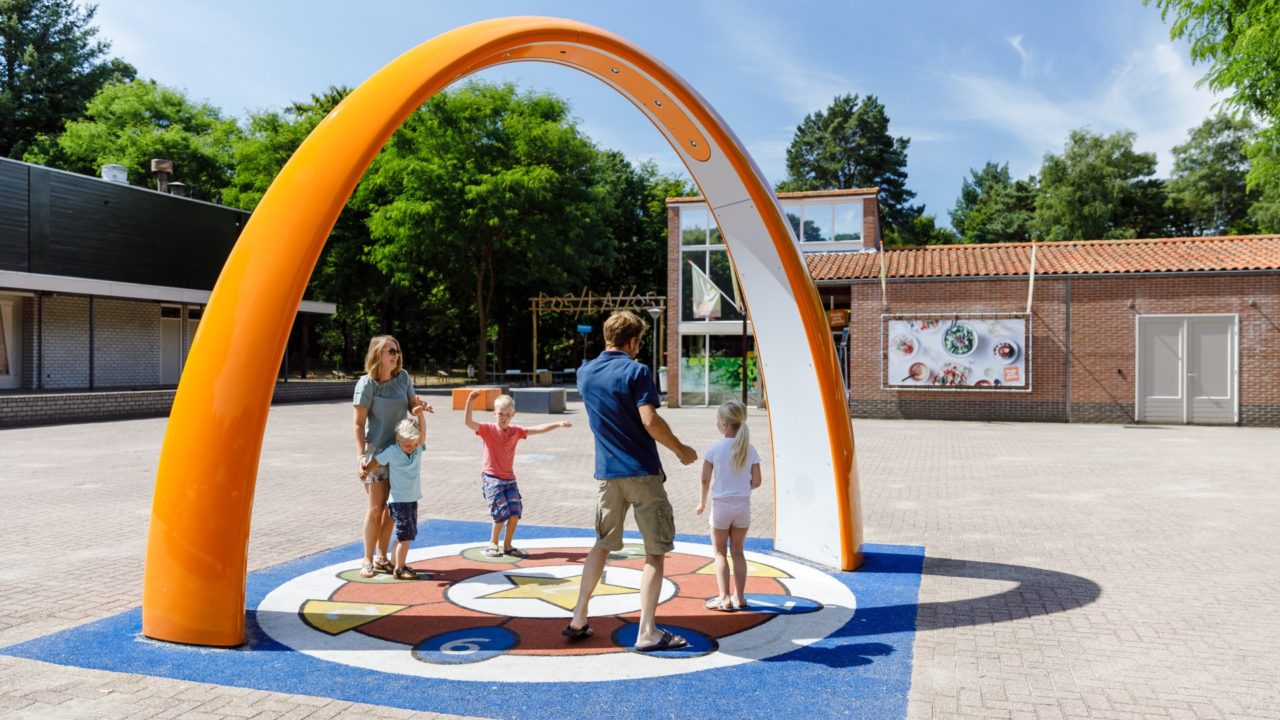 Advantages for your entertainment team and catering turnover
In addition to parents' positive reactions to new interactive sports playgrounds ("finally we are being taken care of on vacation – I don't worry about if my child is having fun all day"), the playgrounds are also good for business. Like at RCN Grote Bos. Site manager Timo van Drie: "With this playground, we are attracting more visitors to the park, and the catering turnover is clearly increasing on the surrounding terraces. My animation team also benefits greatly during guided activities and because the square allows itself to be played on. The interactive devices are an investment, but we have already earned this back in value! This playground is really perfect".
Discover the possibilities of interactive play in resort areas!
Do you want insight into a personal solution?
Have you ever thought about doing something different with one or more of your unused tennis courts? Find out how yalp can help you transform any location into a playground destination.
Let's Talk!