For families impacted by long-term illness or disability, a much-needed break can be found in the Ronald McDonald Children's Fund vacation homes. Their newest offering in Beetsterzwaag? A stunning experience garden for children of all abilities – with plenty of room to explore and play together!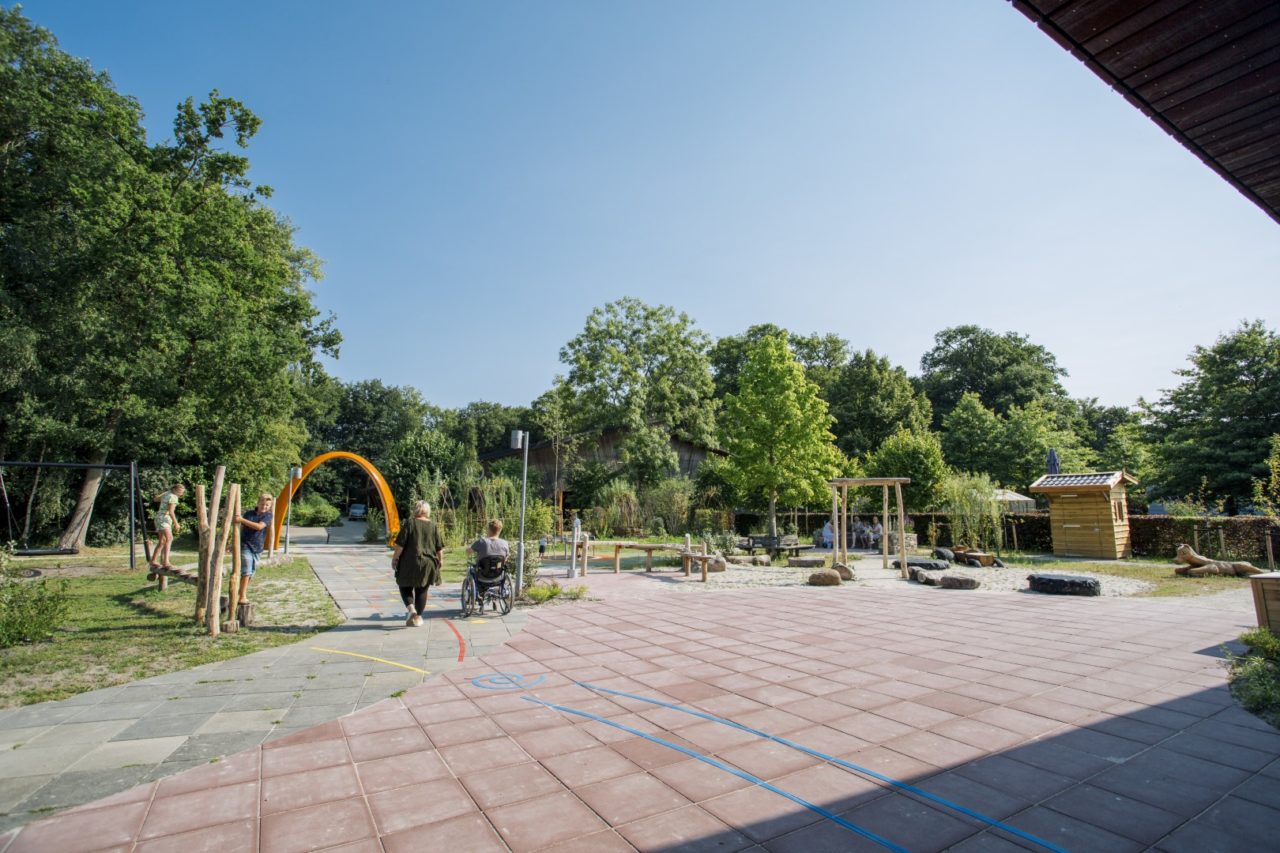 Adventure garden for everyone
Children can play carefree in Ronald McDonald Hoeve's adventure garden. Marc Stallinga, former General Manager:
"The adventure garden is accessible to everyone, which was a requirement in the design process. In addition, as a charitable organization, we wanted to be careful with the budget. It has become an inclusive playground where everyone can play together. This is important because we have a broad target group of young people under 25 with various disabilities."
The garden features multiple inclusive play equipment, such as a wheelchair-accessible carousel and the interactive Sona dance and movement arch.
The Sona serves as an inviting portal to the Experience Garden while ensuring emergency access is still possible. Its efficient design allows maximum play value without encroaching on space, leaving a clear path that could prove invaluable in those critical moments when medical attention is needed.
Unique, current, and inclusive
Marc Stallinga, general manager Ronald McDonald Hoeve:
"We chose the Sona because it is a unique playground equipment suitable for many target groups. You can manage the device yourself and activate new games via the online My Yalp environment. Very fun and current with Christmas and St. Nicholas, for example. The device also fits in well with the surroundings; a rehabilitation center and a school for special education are adjacent to our site. Our neighbors, therefore, regularly use the garden, and children come to play during the break. It is great to see when the children play together!"