International certification partners 
The certification process is done by Dekra, the Dutch National Certification Body (NCB).
The specific USA and Canada tests are done on the UL standards, under the scope of Eurofins MET Labs, one of the few United States NCBs. We have the cMETus and FCC marks on our product labels by complying with these standards.
The Australia/New Zealand certification compliance is done under the Standards Australia (SA) scope. We are proud to have the Regulatory Compliance Mark (RCM, triangle logo) on our product labels.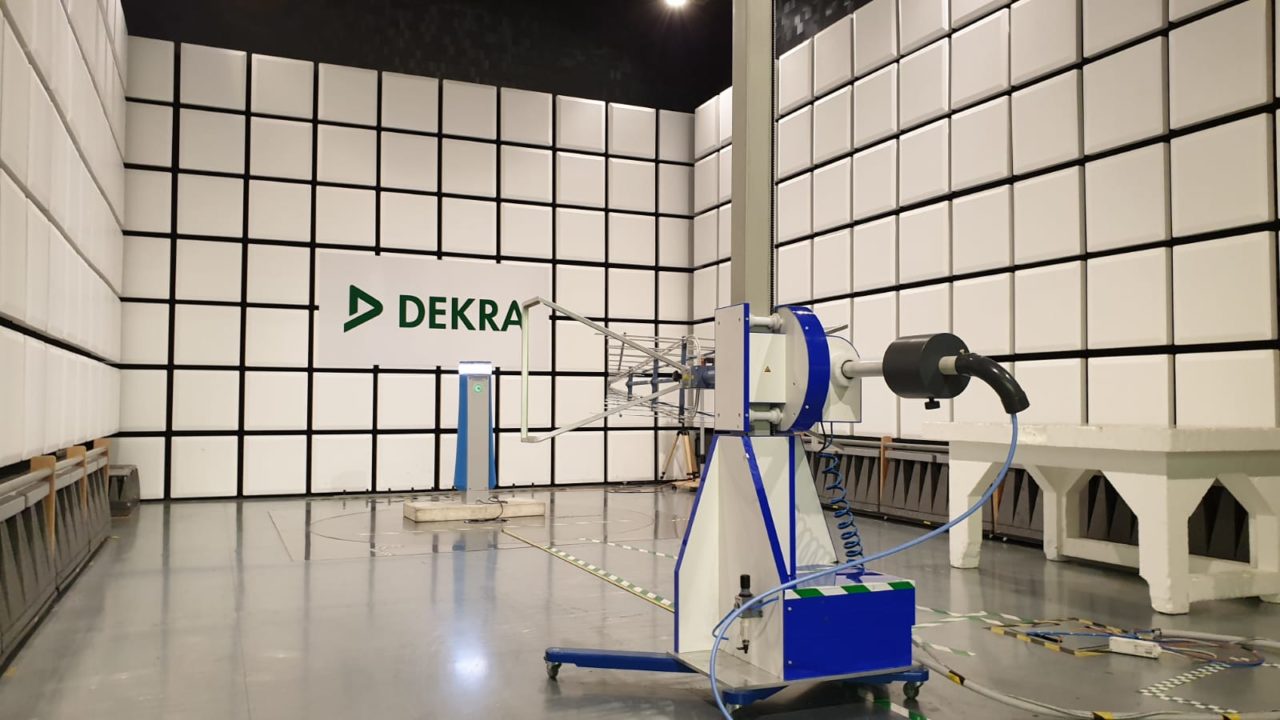 Testing the Yalp Memo Interactive play pillars in a special chamber for Electromagnetic Compatibility.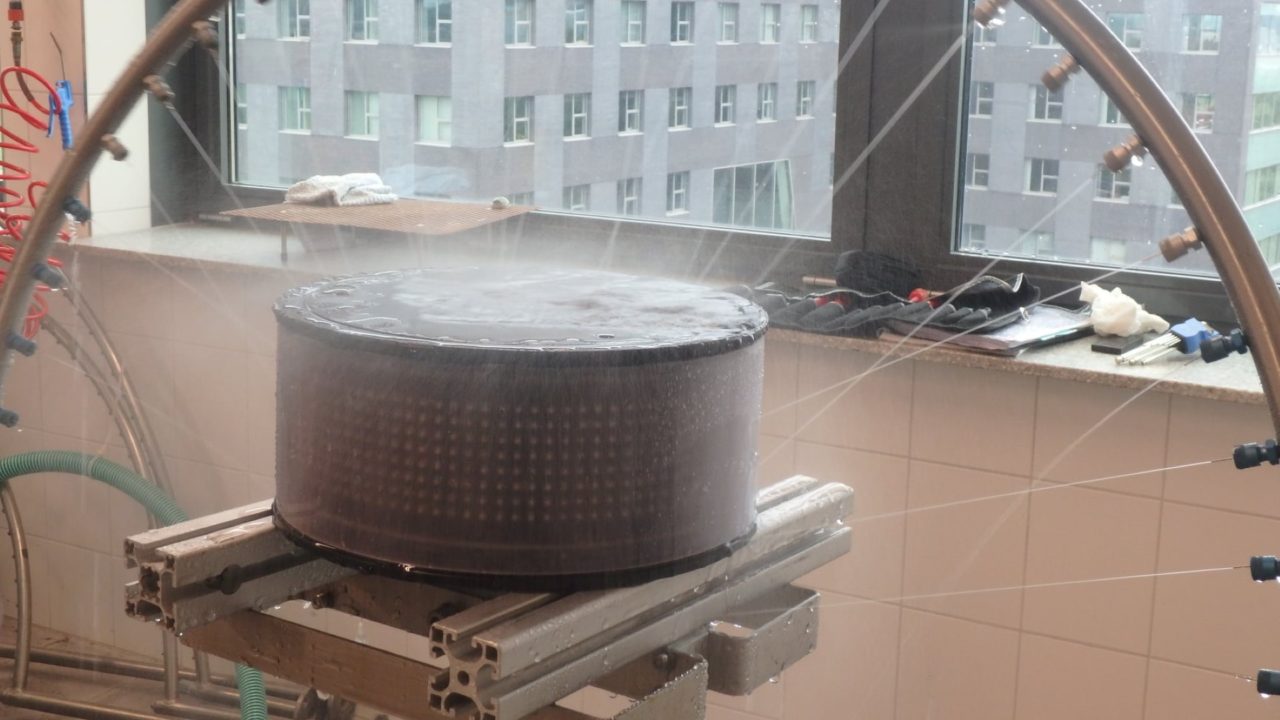 These tests also include a nice shower. Yalp Memo Interactive play pillar head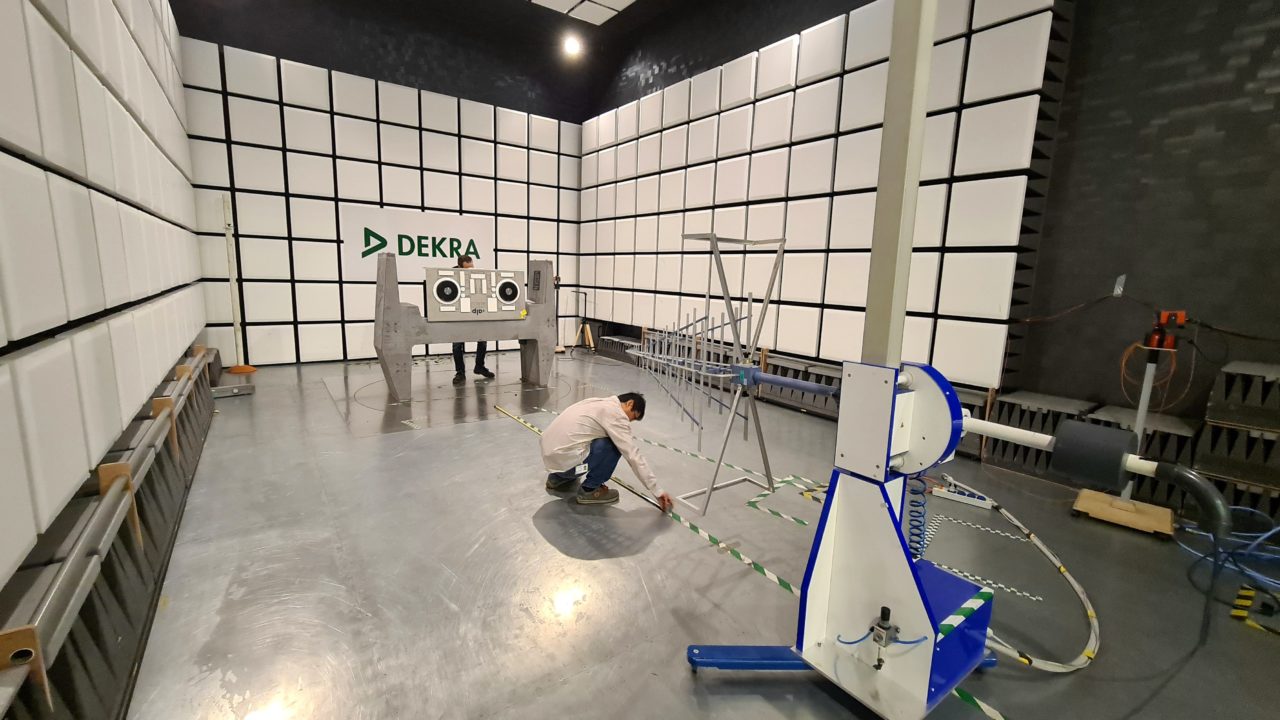 Our international standards 
Electrical safety
IEC 62368-1 (International) + CB Scheme. The IEC62368 (Europe: EN62368) ensures our electronic products are safe. Our interactive products comply with the international audio/video, information, and communication technology equipment standard – part 1: safety requirements. This encompasses the safety of the electrical system broadly, including water/dust hazard testing (IP rating), fire safety, and more hazardous circumstances simulated during rough testing.
Our interactive play sets are in compliance with:
IEC 62368-1:2014 (International, electrical safety)
IEC 62368-1:2018
IEC 62368-1:2020+A11:2020
National Deviations:

EN 62368-1:2014 + A11 (Europe)
CAN/CSA C22.2 No. 62368-4-14 (Canada)
UL 62368-1, Ed. No. 2 (USA)
AUS/NZS 62368.1:2018
NEN 1010:2015 (The Netherlands). This is the Dutch standard on Electrical safety of low voltage systems and is included in the EN1176 certification. This is the Dutch implementation of the international HD-IEC 60364 standard.

CSA/UL 62368-1:2019
IEC 60950-22:2016 (International, electrical safety), for countries that have not yet applied the IEC 62368-1 (Israel, among others).
Electromagnetic Compatibility
Electromagnetic Compatibility (EMC) & Radio Frequency (RF) & RSM (Radio Spectrum Matters) approval makes sure our electronic products do not bother and are not bothered by other electronic products in the field.
All our interactive play sets comply with:
EN55032:2015 (Emission requirements)
EN55035:2017 (Immunity requirements)
EN55016-2-1 (Conducted disturbance)
EN 55016-5-3 (Radiated electromagnetic disturbances)
EN 61000-2-3:2014 (Harmonic current emissions)
EN 61000-3-3:2013 (Voltage changes, voltage fluctuations and flicker)
EN 61000-4-2 (Electrostatic discharge)
EN 61000-4-3 (Radio-frequency electromagnetic fields)
EN 61000-4-4 (Fast transients)
EN 61000-4-5 (Surge transient)
EN 61000-4-6 (Injected currents)
EN 6100-4-11 (Voltage dips and short interruptions)
FCC Rules and Regulations 47 CFR Chapter 1. Part 15 Subpart B (EMC)
ICES-003 Issue 7 (EMC)
ETSI EN 301 489-52 V 1.2.1 (EMC)
ETSI EN 301 489-1 V2.2.3 (EMC)
ETSI EN 301 908-1 V13.1.1 (RSM, cellular networks)
ETSI EN 301 511 V12.5.1 (RSM, mobile communications)
EN 62311:2022 (RSM, RF exposure)
Playground safety 
EN 1176-1:2017 + EN 1176-7:2008  makes sure our products are safe to play in a general sense.
The European playground standard EN1176 involves general safety issues for playgrounds in the public realm with inspection on various hazards like fall height, entrapment of body parts, sharp edges, construction stability and strength, maintenance, and others. Included is also EN1176-7:2008, which applies to the product installation, check, maintenance, and use.
The Keurmerkinstituut (Certification Institute), an official accredited certification institute in the Netherlands, tests the play sets.