Yalp and Krajicek Foundation have joined forces for "Playground in One Day."
Exercise is a must. There's no doubt about that. So why is it that the Dutch children are the world champion in sitting still? 80% of the children do not reach the daily exercise standard. Inattention areas, this percentage is even 97%.
To make Dutch children world champion of exercise, Yalp and the Krajicek Foundation have joined forces for Playground in One Day. Together with the Boswinkel neighborhood and Enschede's municipality, Yalp and the Krajicek Foundation created a sustainable, innovative, and socially safe playground in one day. The playground includes the interactive Yalp Toro Interactive sports arena, Yalp Sutu Interactive ball wall, and Yalp Memo Interactive play pillars.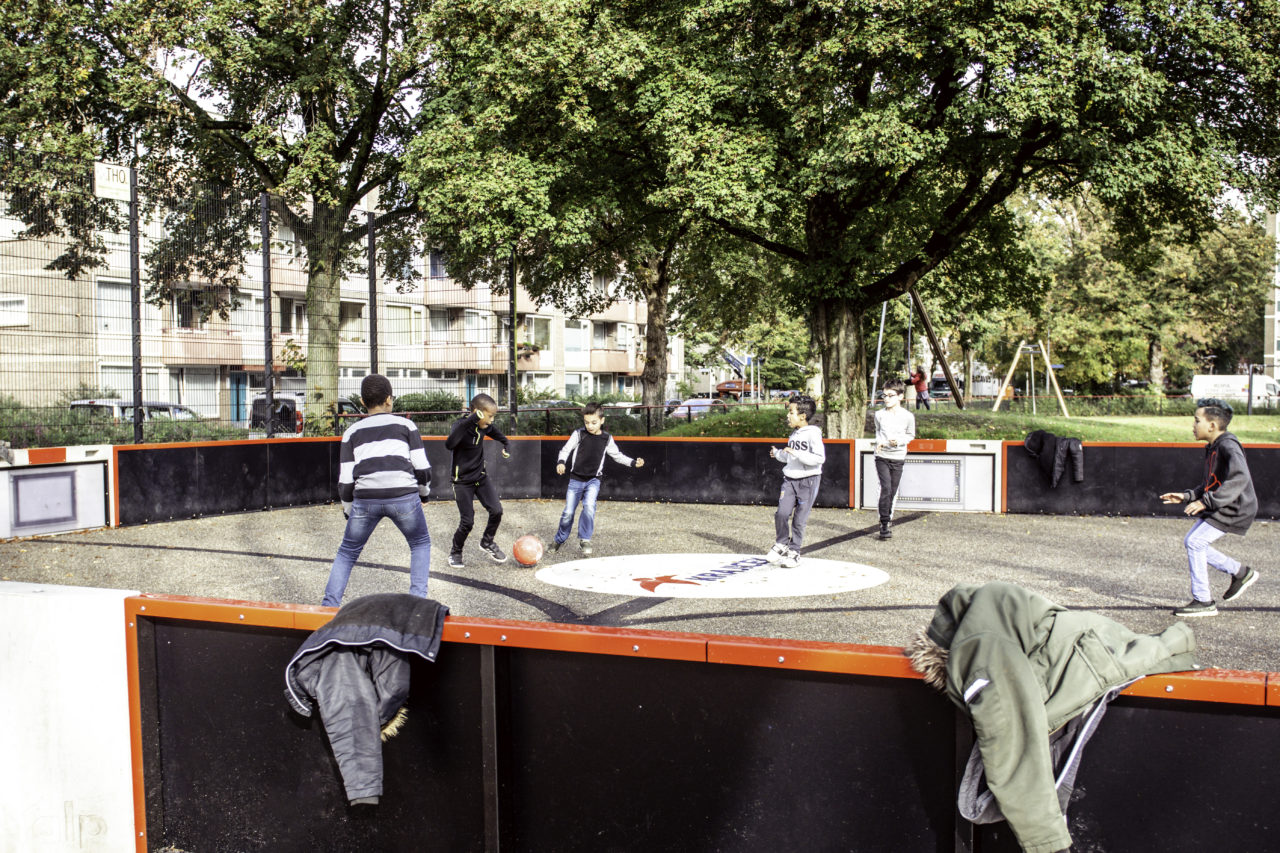 Yalp Toro - Playground in one day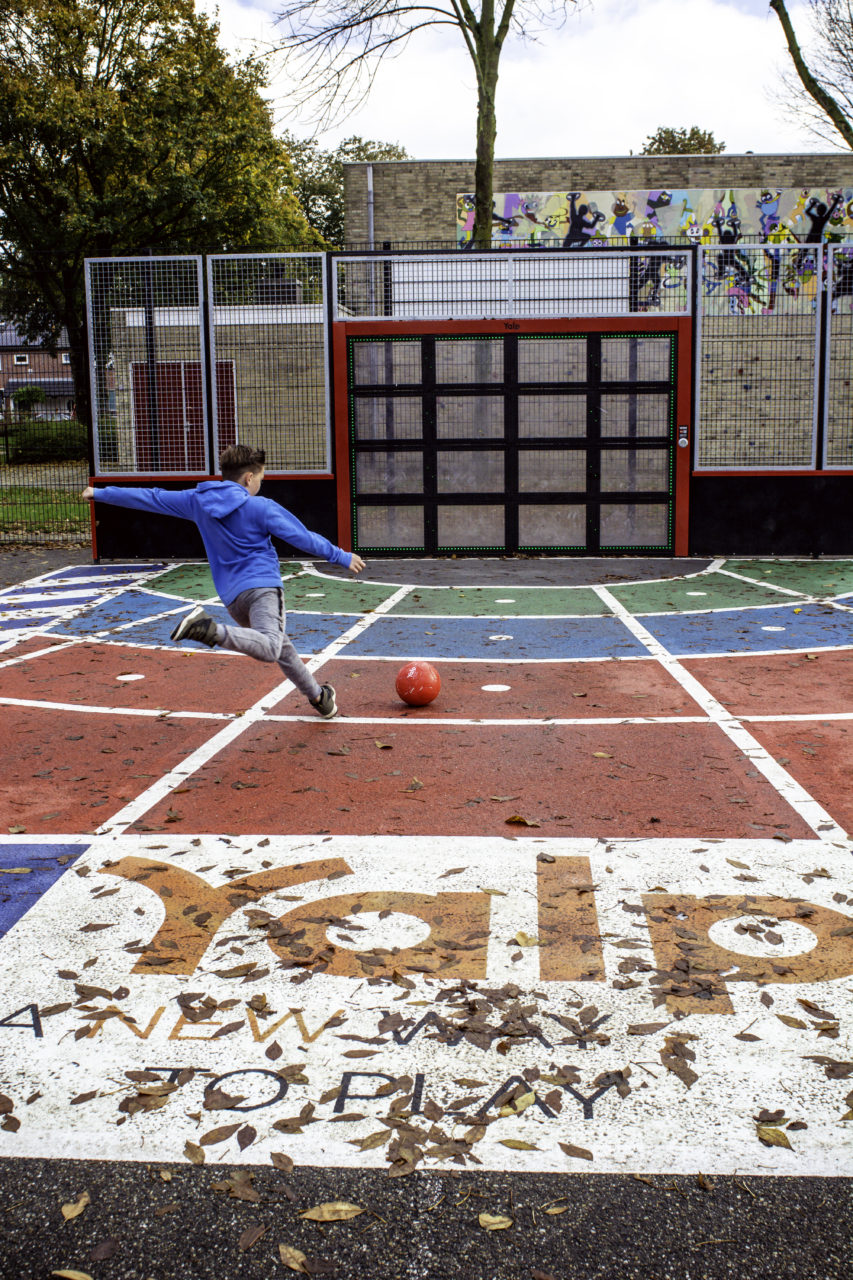 Yalp Sutu - Playground in one day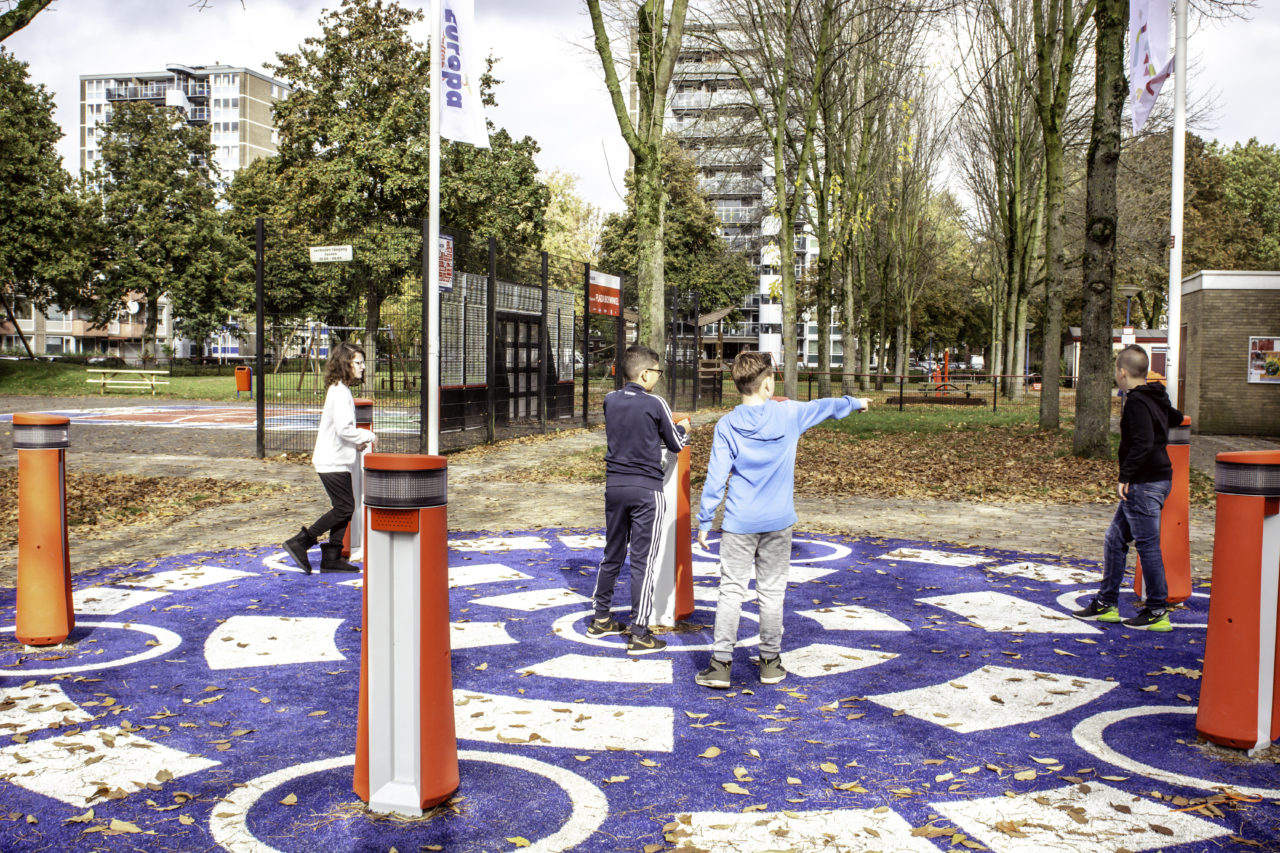 Yalp Memo - Playground in one day
The ideal playground
The idea was part of a three-year sponsorship from Yalp to the Krajicek Foundation. Yalp initiated this following the example of the American foundation KABOOM, where playgrounds are constructed in one day with the neighborhood's help. To stimulate children to exercise more often, Yalp and the Krajicek Foundation developed a concept for an ideal outdoor playground that is challenging, interactive, and connects the entire neighborhood.
When I see the progress made in a short period of time, it brings me so much joy that we've pulled this off together. It's been an experience worth its weight in gold.
A next-level outdoor classroom
The school feels incredibly lucky. The staff and students of the dalton school ODBS Europa now have access to the schoolyard of their dreams. One of the main attractions in the schoolyard is the Yalp Memo. A playset where students can answer educational questions of all kinds.
Is it enticing to solve sums and equations during recess?
Yes! You can see the enthusiasm of the children playing the Yalp Memo: "It's a lot of fun to solve sums during recess. And we get to go outside!" says one of the kids.
Learning new mathematics topics with the Memo Boost
Christiaan Ribbens, the Game developer at Yalp, has made it his goal to make the Yalp Memo mathematics games more challenging. In January 2020, he launched the educational play program. A combination of new pedagogical games such as a new mathematics game, a new spelling game, and Quiz 2.0. Ribbens and his team have extensively tested the new mathematics game at a school in Nijmegen (the Netherlands) and the Rio del Sol STEAM school in the United States. Also, they studied learning methods from different countries. Ribbens:
We have put all the collected data side by side. Which sums suit which level? We now have 500.000+ sums and equations, so the chances of getting the same sum or equation twice are minimal.
He proudly looks at the ODBS Europe Dalton schoolchildren solving his new Mathematics games' sums and equations. One of the kids walks up to him and asks him what the new binary game is. Christiaan then explains that binary means you have to count with ones and zeros. A few moments later, the kids solve their first simple binary sums.
Discover more about playful math activities at schools.
The thing I like most? That solutions are now also sought out together. The kids consult with one another before they run to a post for an answer.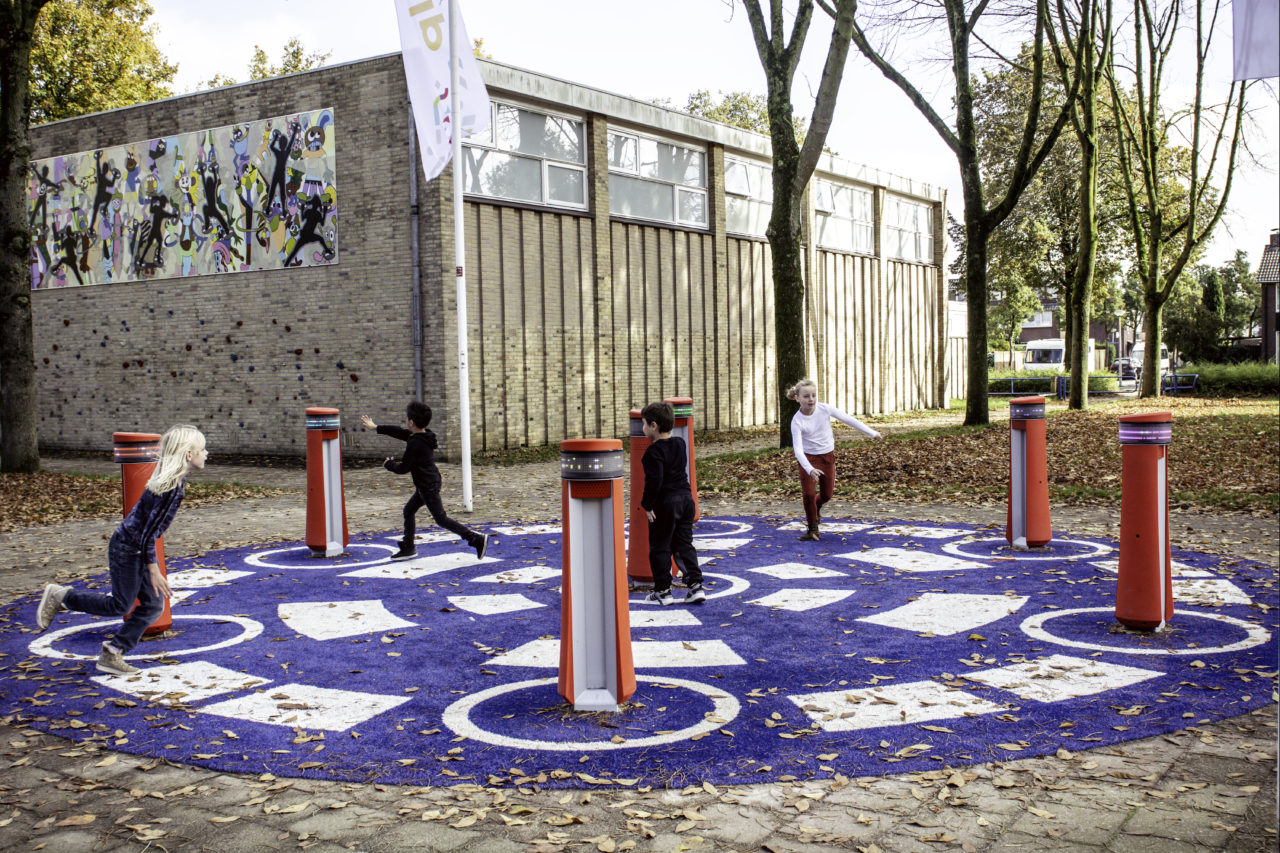 Yalp Memo - Playground in one day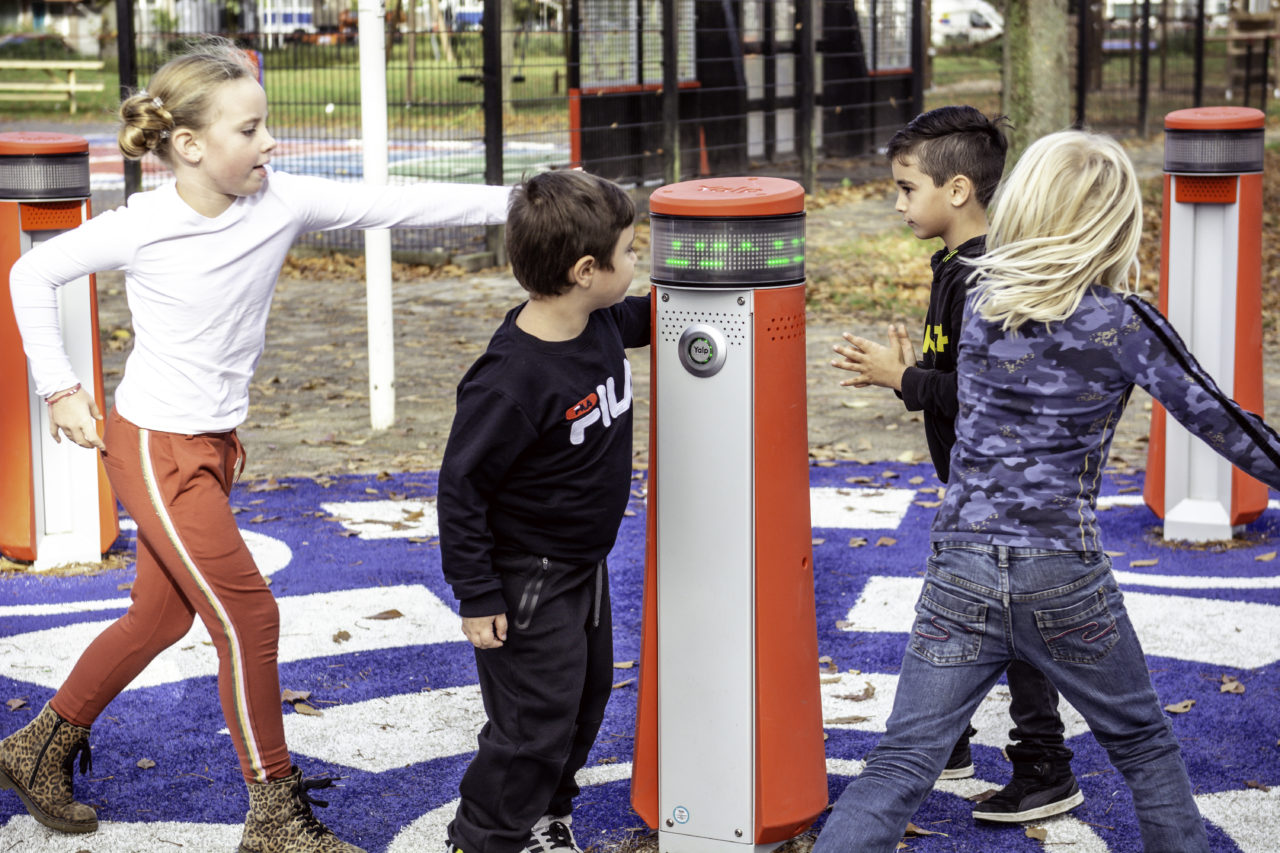 Yalp Memo - Playground in one day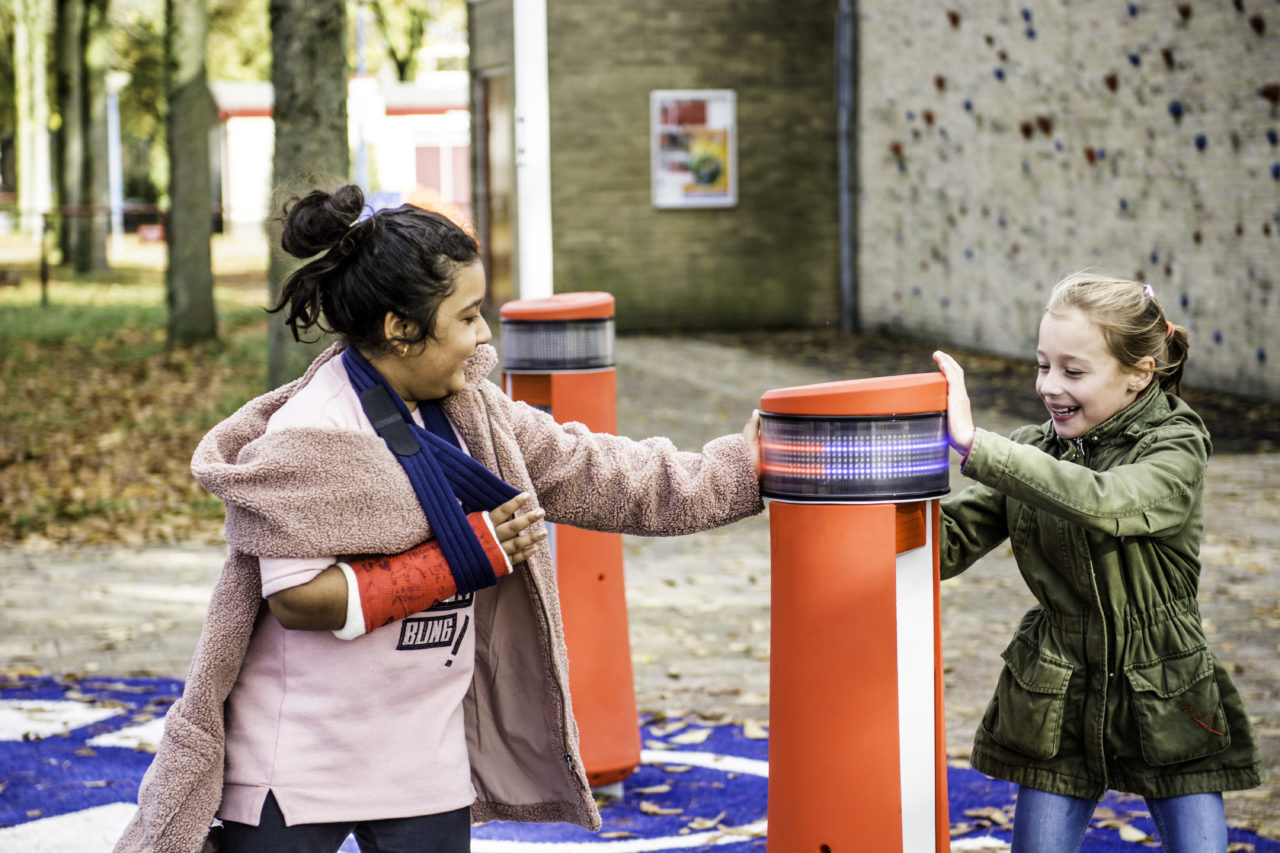 Yalp Memo - Playground in one day
Playful learning
ODBS Europe teachers Lieset Vrielink (grade one and two) and Femke de Jonge-Oolderink (grade three and four) are also very enthusiastic about the many possibilities they can offer their students.
Vrielink: "We're trying to use the Yalp Memo in a specifically directed manner. We want to integrate the playset in our teaching materials. The cool thing is that the kids don't realize they're learning while playing. In their minds, they think "we're playing outside". That's quite valuable."
Jonge-Oolderink: "The Yalp Memo is very inviting. Sounds come out of the posts, it has many different colors, touch screens, a fun exercise, and you can play in a team or by yourself. And it's outdoors, that works."
The cool thing is that the kids don't realize they're learning while playing. In their minds, they just think they're playing outside. That's quite valuable.
A big success
Principal Eric Wassens is already looking to the future.
We want to present ourselves as a school that stimulates educational play. We want to ensure that we go outside for at least an hour every day to play and learn. Whether it's language or mathematics, in this case, the Yalp Memo is the perfect solution.
Not only the primary school students delightedly make use of the Yalp Memo and the other playsets. A dad watches his daughter solve Memo mathematics sums. He appears to be a local.
This square is just great! My daughter loves to play here. It's a wonderful addition to our neighborhood.
Would you like to discover more about principal Eric Wassen's experience with the Yalp Memo? Check out the video below!
Read more about interactive play in schools and our interactive playsets!