The 3 C's to success: Choice, Control & Competition
We did a lot of testing at multiple schools with children of different ages. We discovered that to create an attractive game for a school playground, you first must add choice and control options, so the children can decide what they want to play and at what difficulty level. The Math game is built on top of a compelling framework, in which children can select what type of math topic they want to play. With the first release of the Math game, they can choose addition, multiplication, division, or subtraction. The selection of a difficulty level appears to be essential for children to enjoy the game. The levels are not connected to grades or age, because the skill level of children varies, and you don't want to rule out any player. Children seem to naturally start on the first level when given the choice of "challenging" sums, which is tremendous!
We added competition and more specific team-based competition to give the children even more reasons to return for more. The players can set a score and enter their initials. These initials are saved on the MEMO, and other groups can try to beat the score. With every level and topic having their own top 5, there is something to beat every time you play. With this knowledge, we released the Math game on 2 primary schools without promoting it; Rio del Sol STEAM school in Oxnard, United States, and de Meiboom Daltonschool in Nijmegen, the Netherlands, just to see what would happen.
"Ahh, do we really have to go back inside for Math class…"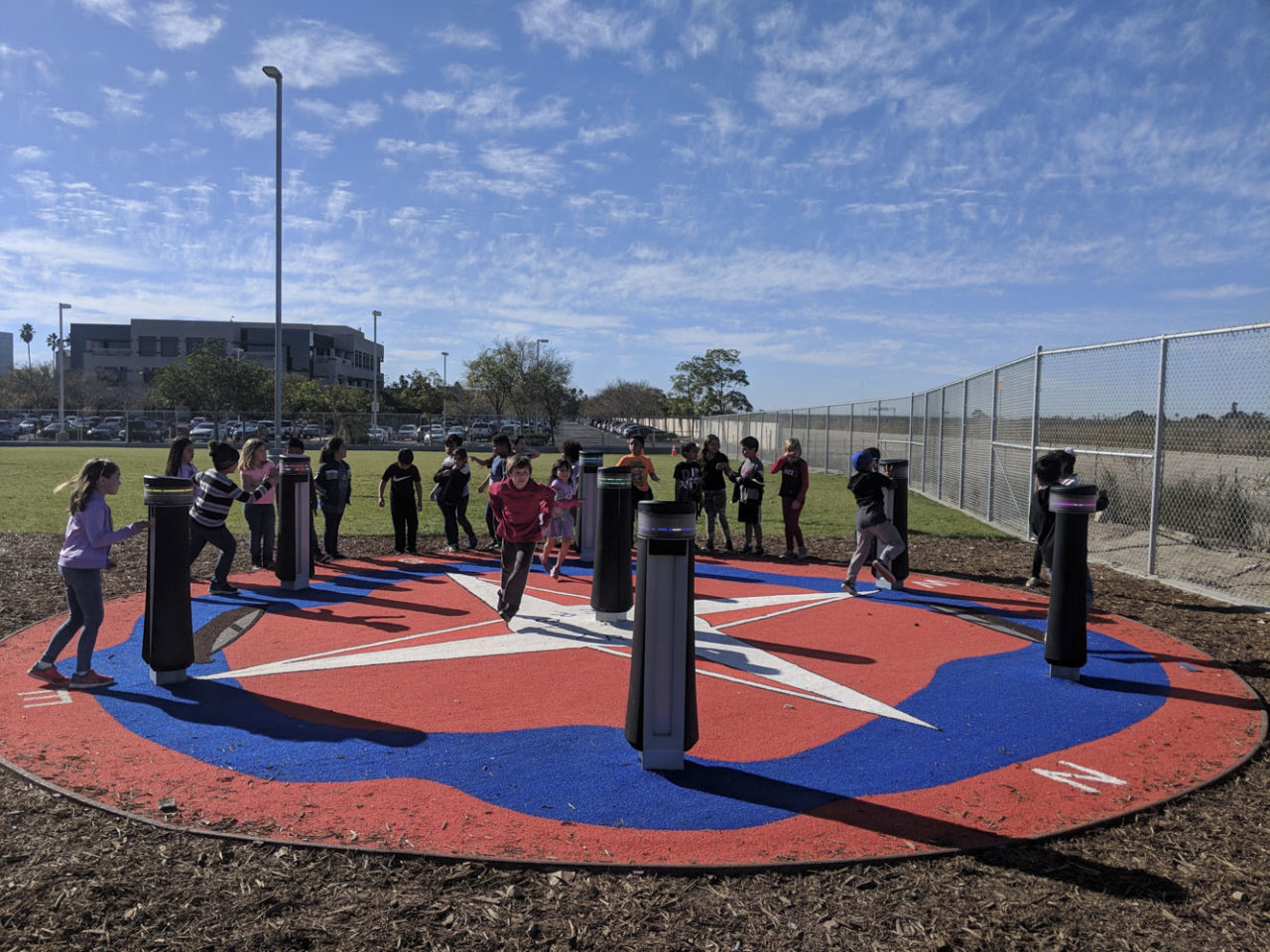 School breaks are now 25% playful math activities!
After 2 months of testing, we can now say that a fun Math game can really boost playful math activities during school breaks. In the first month, we collected the play statistics on the MEMO without the new Math game, and after this, we collected another month of play statistics with the addition of the new game. When placed in schoolyards, our interactives are often played 100% of the time during breaks, which results in roughly 1-2 hours of play every day. The set of current games focus heavily on active play. One of our first attempts at a simple Math game called Matty always tested as one of the least played games. But with the new Math game, an extra dimension of learning is added. Practicing a skill on your own level will show increased popularity as a result.
Within a month, we've seen growth to a twofold number of hours of Math play at the Meiboom and a quadruple number of hours of Math play at the Rio del Sol school. This means hours of extra Math activities every week without any effort or involvement of the teachers. The Math game has become the second most popular game on the interactives, beating the top games that have been popular for years on the Memo.
Listening to the teachers and students, they all love the new game and definitely see the potential. Even including the game into Math class is now something schools want to do, boosting playful learning even more
"This game is a real addition to our Math classes. All teachers agree that the new game is great for Math class!"
The future of educational content on the playground is here
The Math game is the first step of our mission to boost playful learning on the playground. We've now only covered the basics of Math and continuously work on developing more packs. We collaborate with experts, performing many (international) user tests to expand the Math game with topics such as percentages, fractions, measurements, units, and money related sums.
Keep an eye on the Yalp Store to see all the new exciting content for our interactives. The foundation of flexibility and giving power to the user on what they want to practice is highly successful and is going to be used in the next big challenge and topic at schools: Language!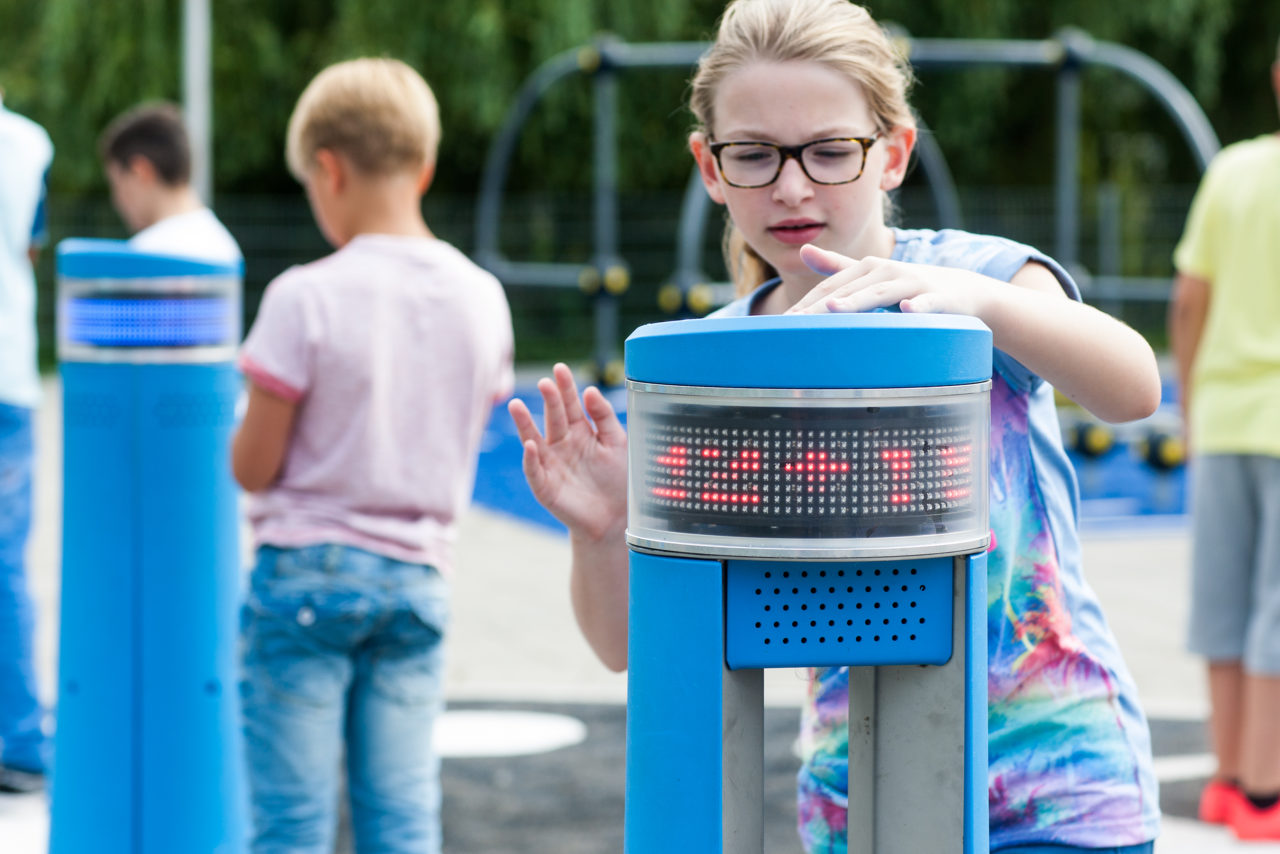 Read more about interactive play in sports areas and school solutions!
Do you want insight into a personal solution?
Would you like further advice on how an interactive device could be the solution for you? We would be happy to brainstorm with you and find the best solution for your needs!
Let's Talk!