From the smoking area to an interactive meet-up sports arena
Edison College picked the Yalp Toro to replace the smoking area on their schoolyard. Exercise is not just great for your body; it also stimulates creativity, improves your ability to concentrate, and boosts your motor skills. Thus studying is worthwhile as your information retention is higher.
"Exercise is great for the body and mind," says Mariska Arendsen, a psychologist at the Edison College. "Unfortunately, people are exercising less. Our students use mobile devices too often, e.g., a tablet, cell phone, or T.V. To stay in shape, children have to move intensively for at least 1 hour a day. Research at Edison College shows that just 17% of our students get that single hour of exercise. In comparison to other schools, we score about average. That's why we decided to make exercise more accessible to give students that incentive to be a good and healthy example to others."
"The gaming element of the Yalp Toro really speaks out to our middle school students."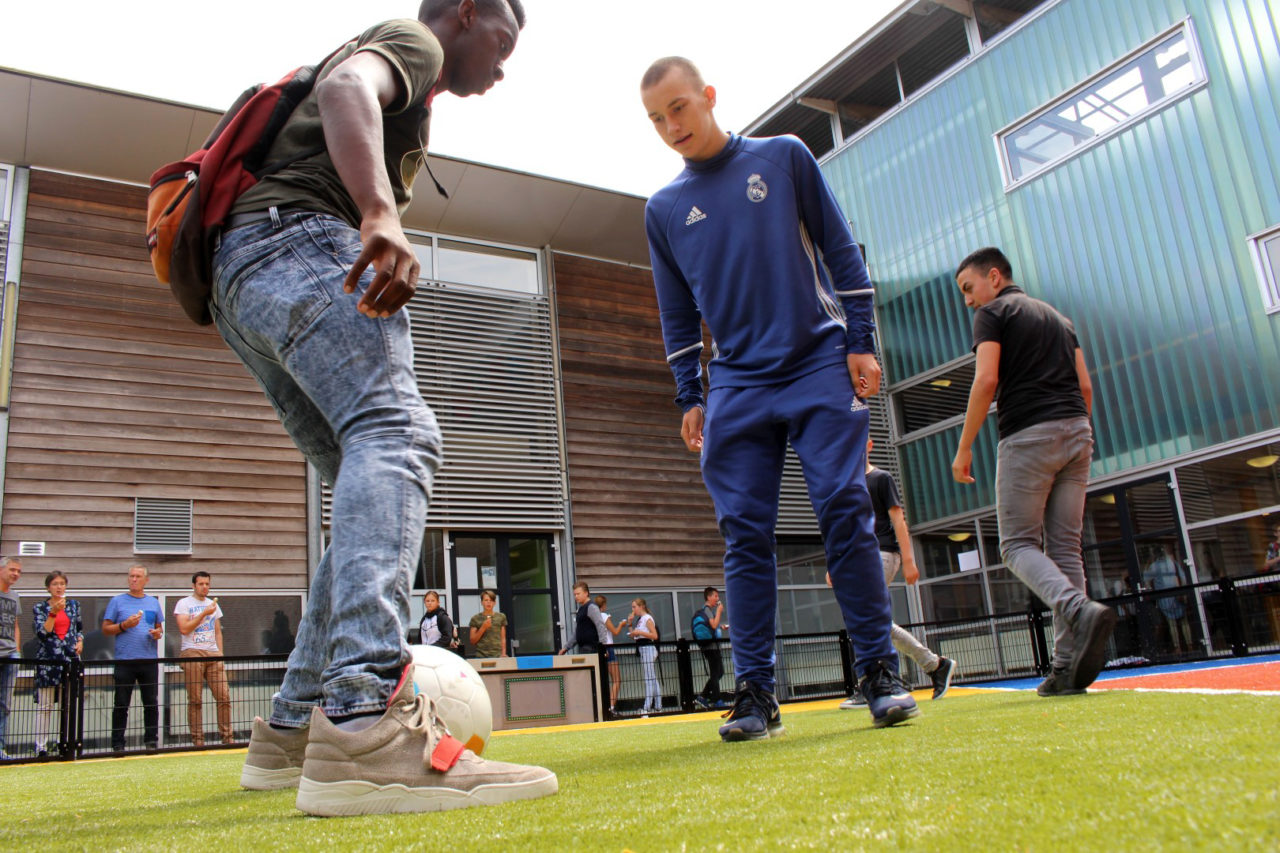 Yalp Toro - Edison College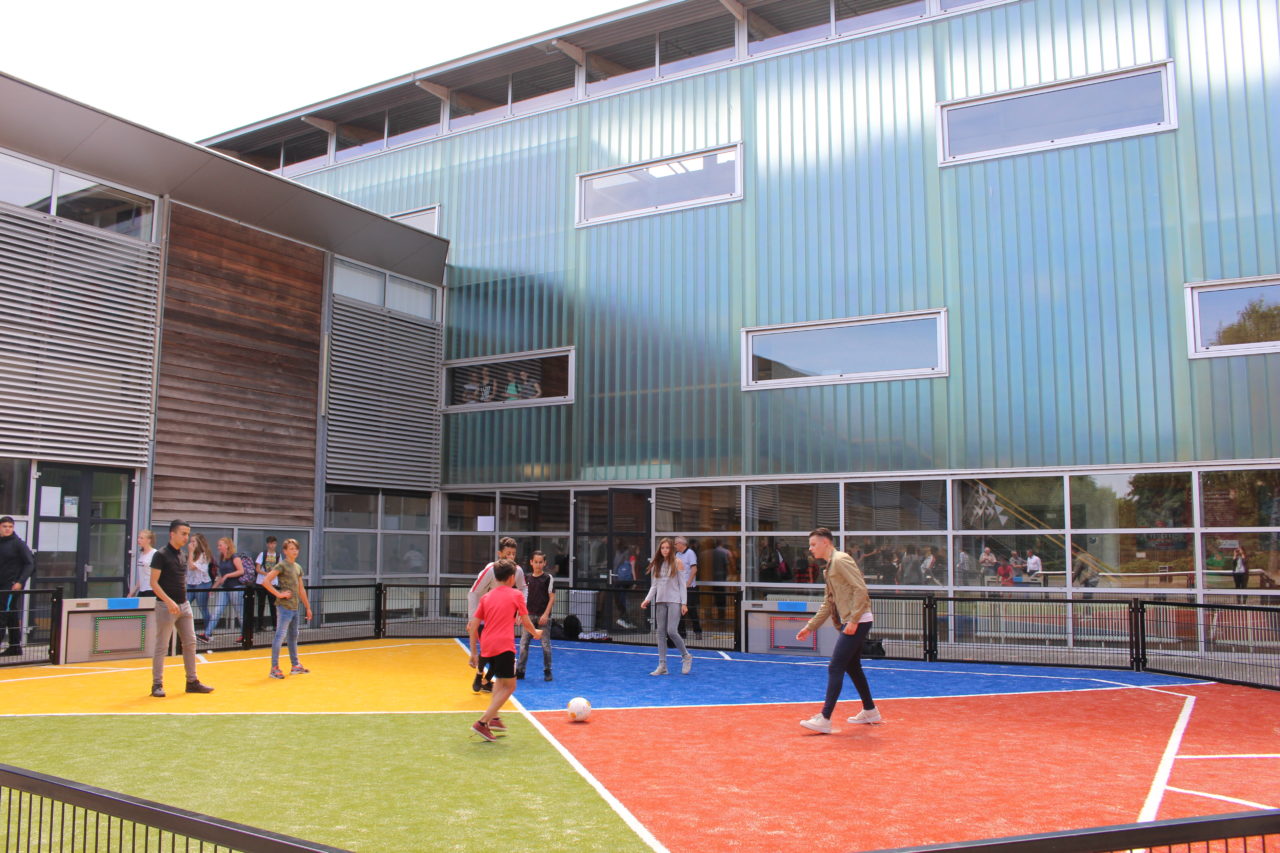 Yalp Toro - Edison College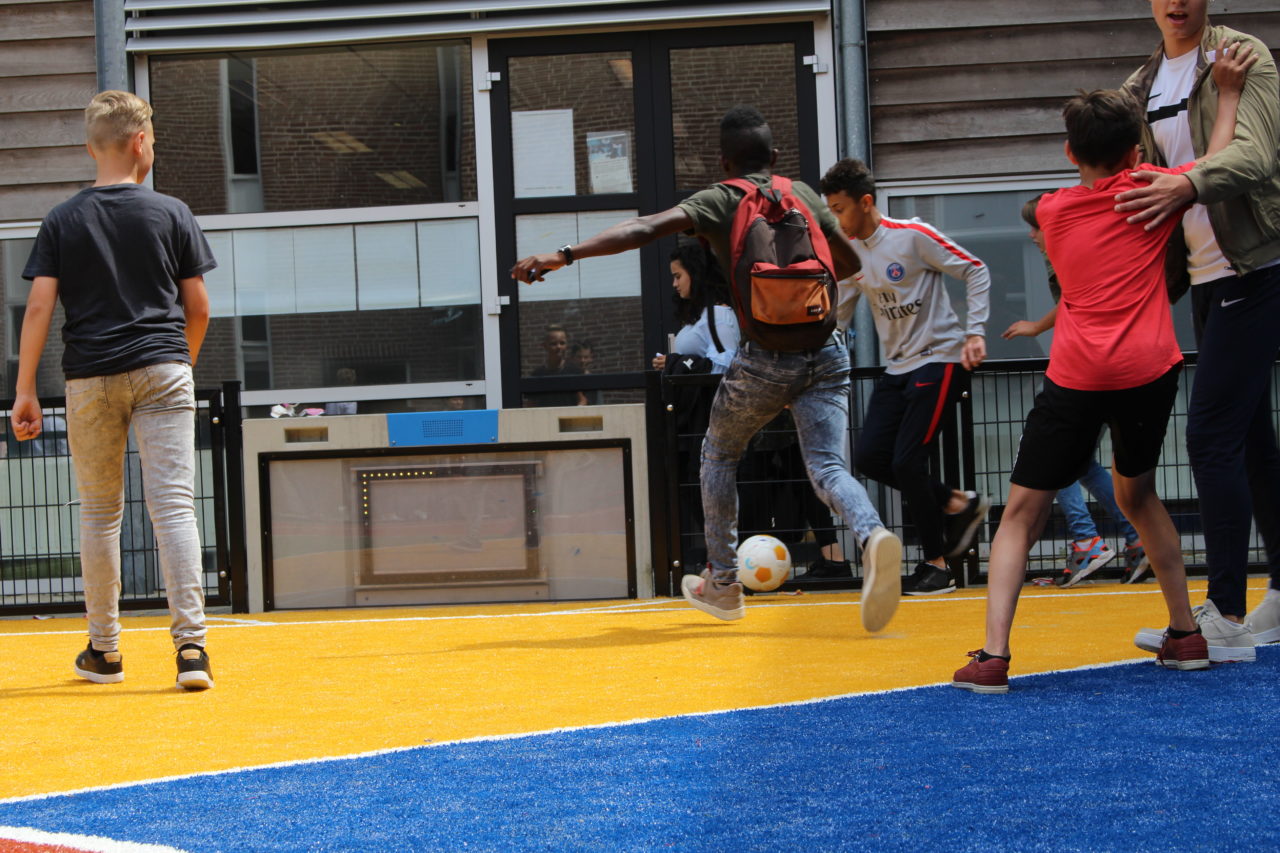 Yalp Toro - Edison College
Keeping it interesting for the younger generation
Mariska continues by saying: "The gaming element of the Yalp Toro speaks to our middle school students and working out results in exertion during the breaks so that the kids can concentrate on their schoolwork after. With the Yalp Toro, the students play together, which means they are developing their social skills, which results in students meeting after school hours.
Meet-up spot 2.0
"The sports arena stimulates students to exercise more during the breaks, and it becomes more attractive to stay around the school instead of going out into the neighborhood to "hang around." The Yalp Toro has also been implemented into the P.E. classes."
Read more about interactive play in schools and the Yalp Toro!