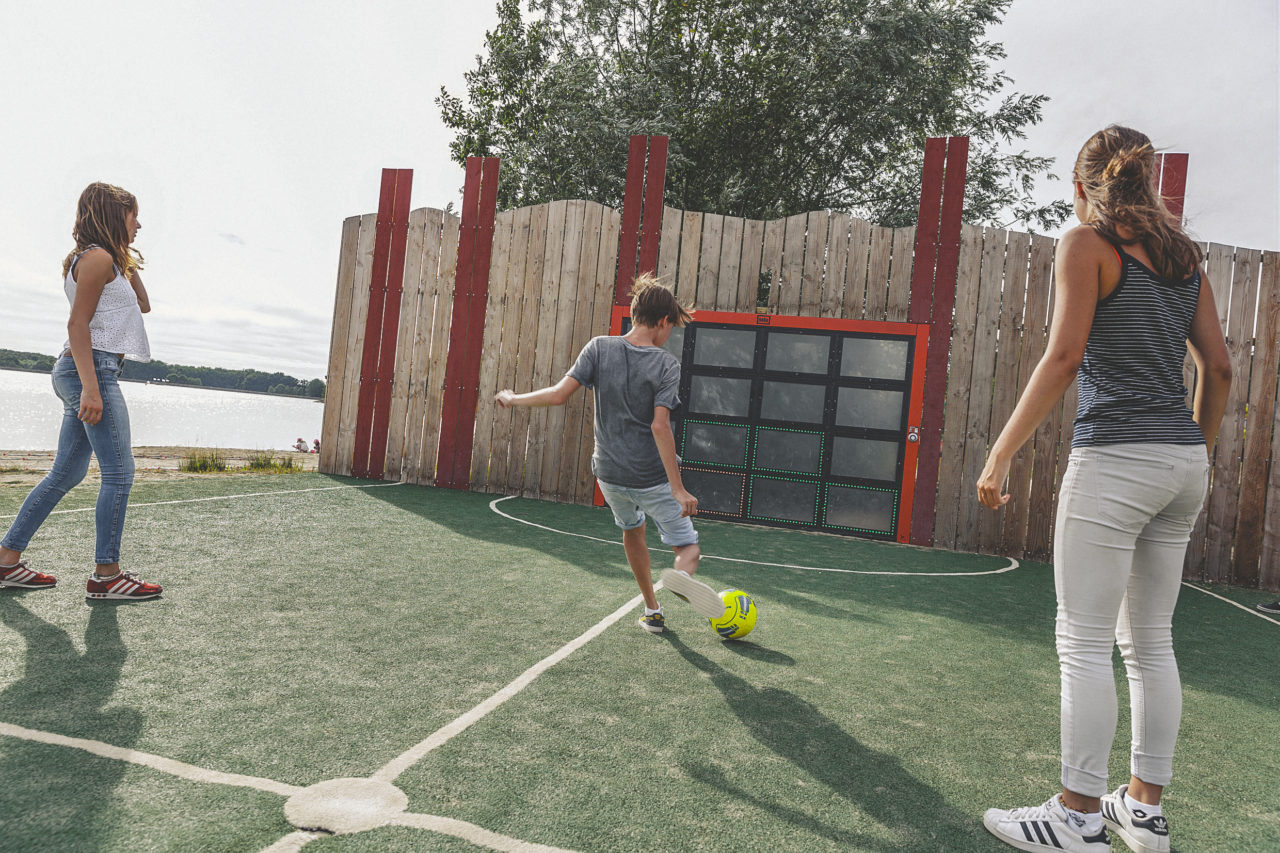 Why interactive play in your resort? 
In recent years holiday goers keep expecting more. More luxury and more comfort. But also more entertainment for the kids. It's no longer sufficient to have a traditional seesaw or slide in the playground. With a good playground, you attract more visitors to your vacation resort, holiday park, or campsite, and you make sure that visitors like to come back again.
Our interactive sports and play equipment are always up-to-date with the latest content, and they're an iconic landmark that appeals to all ages and abilities. Here are a few advantages of owning interactive devices:
Children of all ages can enjoy themselves to the fullest
Varied gaming experience
Guests quickly discover their favorite games
Also works without an animation team
Offer something unique to your guests
Organize events and set records with Yalp+
Discover more of our interactive playsets and download our catalog!
Resorts & campsites
The traditional campsite is slowly disappearing and is transforming into a luxurious holiday resort. Holiday goers are looking for more, especially when it comes to children's entertainment. They're looking for an experience. In the playground, the common seesaw or slide is no longer sufficient. You want an adventure playground, which you attract more visitors to make them come back for more.
With Yalp's interactives, you reach the whole family and also challenge the often difficult target group of young people to exercise. Our client Center Parcs attracts more teenagers to their park by using interactive game solutions.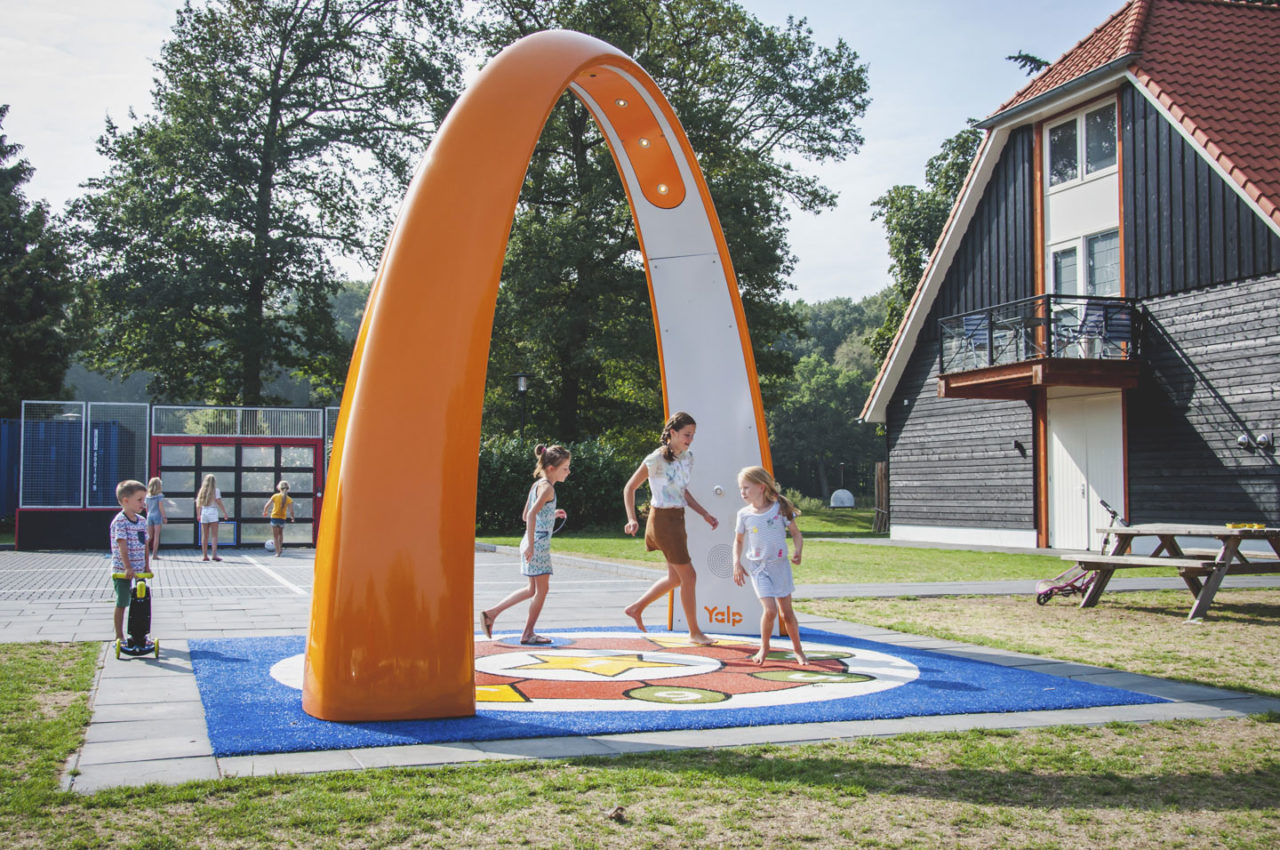 Family fun
When you're asked to imagine a playground, the picture is usually pretty clear. Children are playing, and parents hang around on benches and stand off to the side, watching their children have fun. At Yalp, we believe play is for everyone! For the young and the elderly, abled and less abled, opportunities to play and let off steam should be provided everywhere.
With the Yalp interactives, we guarantee fun, action, and excitement on the playground. The children love interactive sports and play equipment, but the parents also play along and get actively involved. This has already resulted in many dream teams, like father and son.
Interactive play equipment; an inclusive play solution
Playing outside should be accessible to everyone, regardless of origin, age, gender, and skills. Sometimes even small adjustments to 'normal' playground equipment are enough. At Yalp, having fun is a necessary experience during your vacation. If you experience pleasure, then you feel safe and wanted. From this safe feeling, you push the boundaries, and opportunities become visible. Yalp's interactive playsets are accessible, non-stigmatizing, challenging, and exciting for all ages and abilities.
Don't you want to learn more about Inclusive play?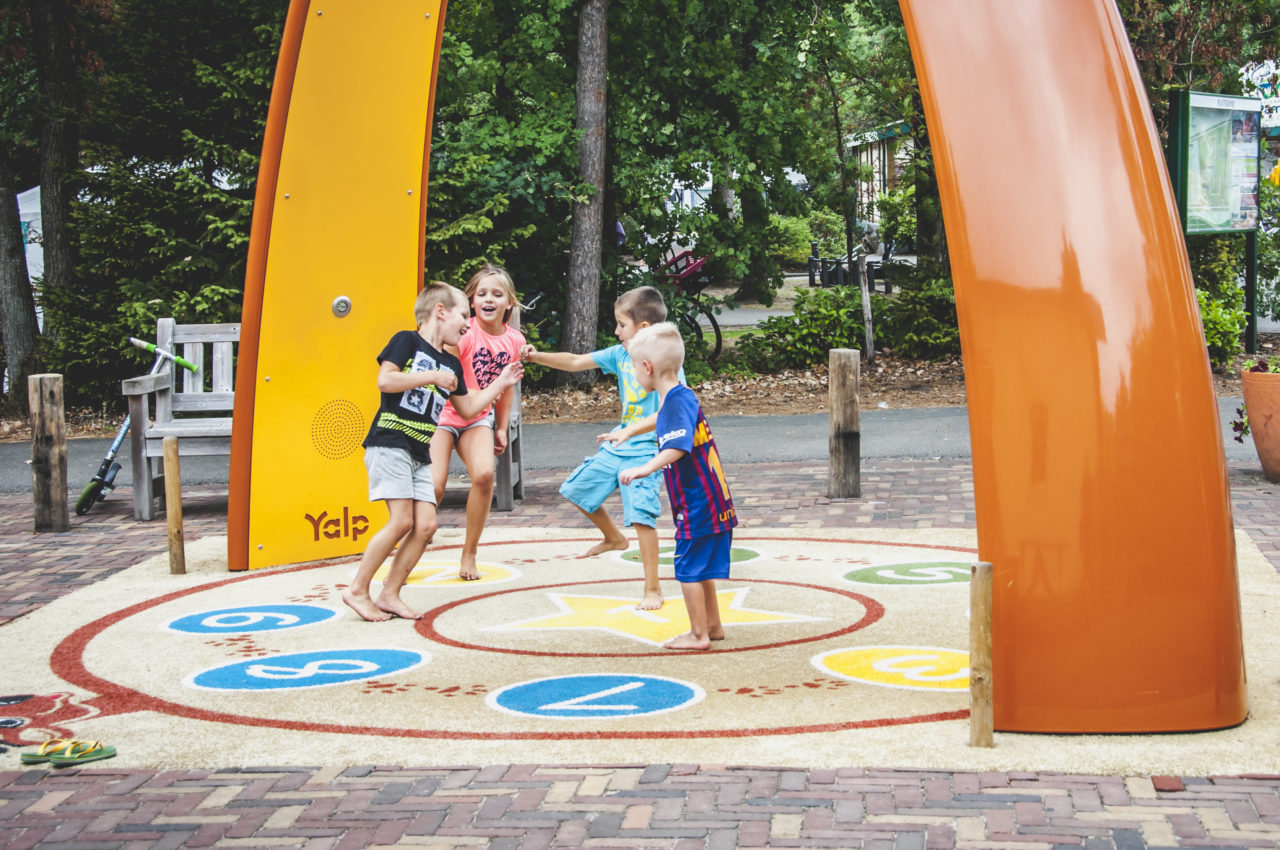 "Interactive play brings the challenging variety and social interaction that we wanted at our park."
Service Packages
At Yalp Interactive, we believe in delivering quality products. Our products are made from the finest materials, but we also want to provide high-class service. We additionally want to be able to provide customers with new games as quickly and efficiently as possible. We do this by delivering products that are connected to the internet so that we can be there for you 24/7.
All of the Yalp Interactive playground equipment come with a Standard service package. But the Carefree Pack truly provides a worry-free experience.
Find out all the details.
Electricity consumption: power supply or Yalp Solar
The interactive play equipment requires little electricity, about the same amount as a light bulb. All you need to connect the devices is a simple power connection. We also offer the 'green' solution for your own energy supply: Yalp Solar.
Specially developed and designed for Yalp's interactive playground equipment!
Discover more about 
My Yalp
The Yalp Interactive playsets are easy to operate with My Yalp. Thanks to the existing internet-connected, you can change the settings remotely with any device (cell phone, tablet, or PC). Your personal login also gives you access to advanced usage statistics that can be tracked live!
Discover more about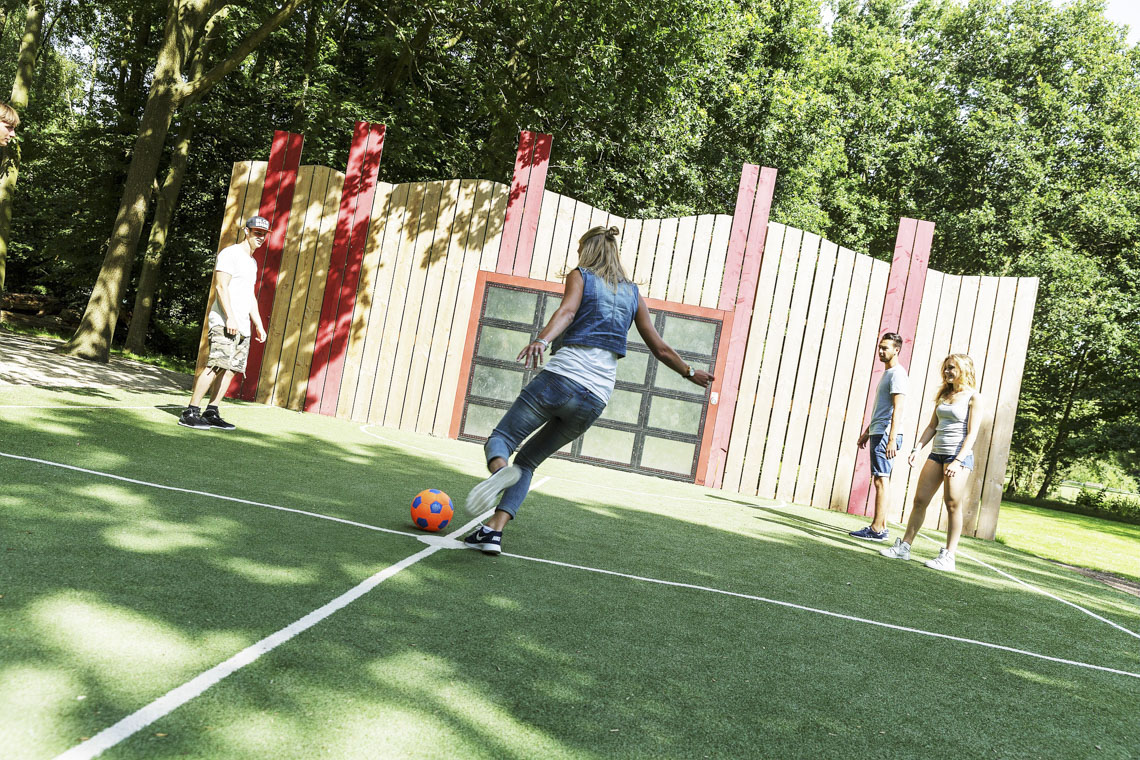 The interactive sports and play equipment