IKEA opens a brand new concept: Öland
IKEA is experimenting with a new pilot play concept in its facility in Zwolle, the Netherlands. This store opened without the 'Småland' main play area to try something new.
Play Area Concept
IKEA wanted to try something new and introduced a few unsupervised play areas divided over the store as an alternative to Småland. But after nearly 1,5 years, this concept appears to have failed. Sandra Schouten, store manager at IKEA, explains, "The kids loved it very much! But dragging their children away from every play area to continue shopping was very tiring for parents".
 The store received several requests from parents to have one centrally located supervised play area. So IKEA changed their play policy and developed a new concept; Öland or 'Island.' A concept created with the intention to focus more on stimulating creativity and the physical activity of children. A kind of 'Smaland' but different. No ball pit, but a slide, crafts corner, and a Yalp Sona Interactive dance and play arch in rainbow colors.
 The first playtesters of this new concept were children from a nearby primary school. Their enthusiastic reactions confirmed this new vision for IKEA. The ongoing success is measured through the innovative technologies of the Sona, which tracks how often games are being played and for how long. This Sona is being played 68% of the time when switched on, which is an average of 5 hours and 37 minutes per day!
Success at IKEA worldwide
The Sona has proven to be of great value to shopping centers. IKEA in Russia has experienced similar success after installing the play arch at three of its locations. The play statistics at these locations are skyrocketing, and one has taken first place in the ranking of Sona's worldwide. The Sona at IKEA Khimi in Moscow is being played 9+ hours a day!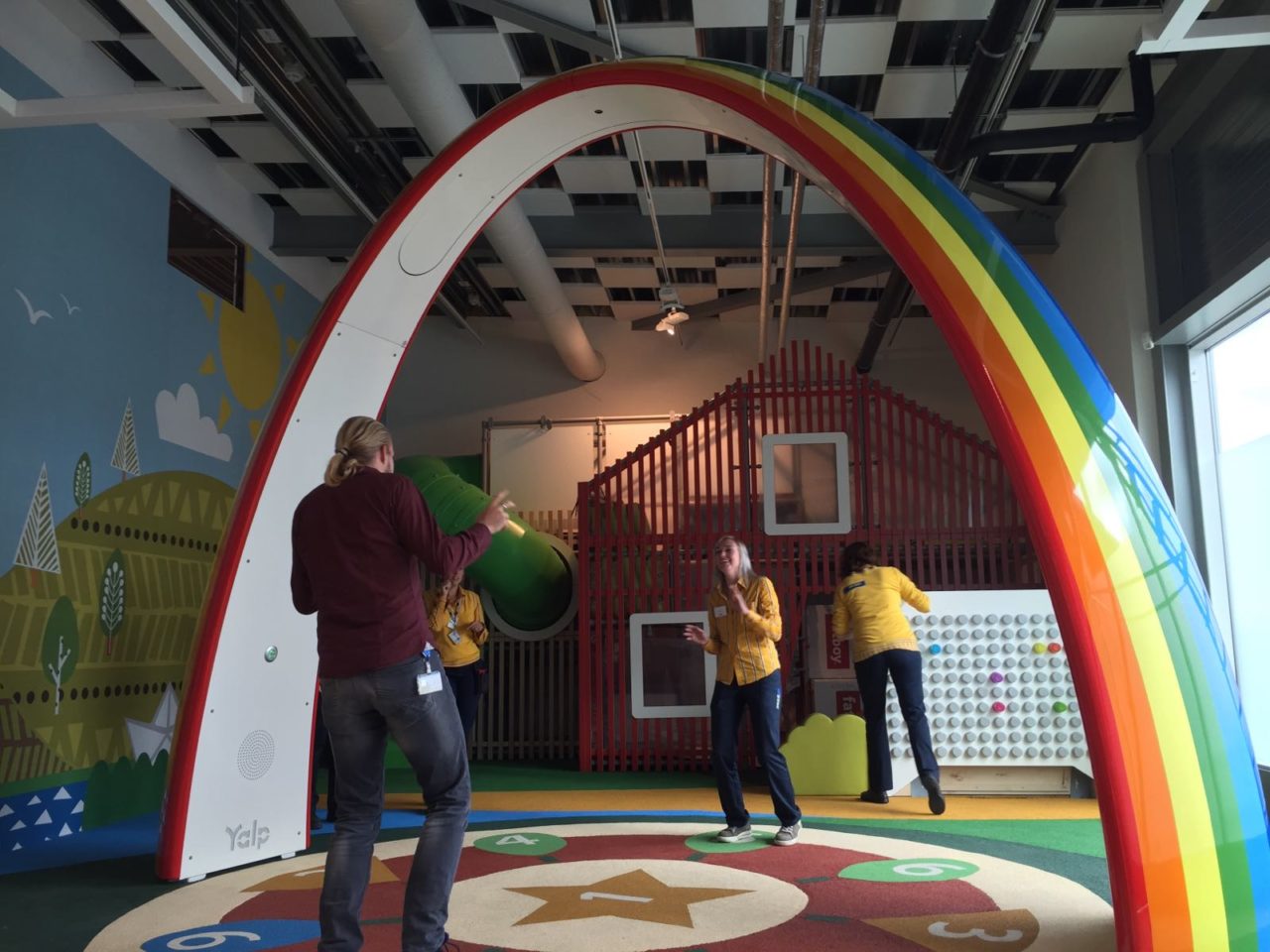 Read more about interactive play in stores and shopping malls and the Yalp Sona!