Traditional courts and regular playsets at a holiday park have become standard. It's hard to do without them. Nevertheless, investing in these makes increasingly less sense – as they don't set you apart from the competition. Therefore, this 5-star holiday park ('t Rheezerwold) in The Netherlands, replaced one of its tennis courts with a colorful new sports facility, giving a whole new dimension to sports like tennis, hockey, and football.
Out with the old, in with the new
The old concrete blacktop was revised in a very cost-efficient manner and is now the colorful Yalp Toro Interactive sports arena you see above. This holiday park invested in three different interactive playsets in early 2015. The third interactive playset was intended to be temporary. Still, during the testing period, it made such a positive impact on the owner that they decided to place this interactive ball wall permanently, right next to the interactive sports field and the interactive dance and play. "All three interactive playsets have positively surprised me, especially with their attraction value and their ability to position my park as being even more unique and fun. At night, after dinner, this central square place becomes incredibly busy and lively. Large groups of children and teenagers play at the same time, often even together with their parents," explains Chiel Palstring, Managing director camping 't Rheezerwold.
There is no more need for an activity leader. The kids and youngsters can entertain themselves.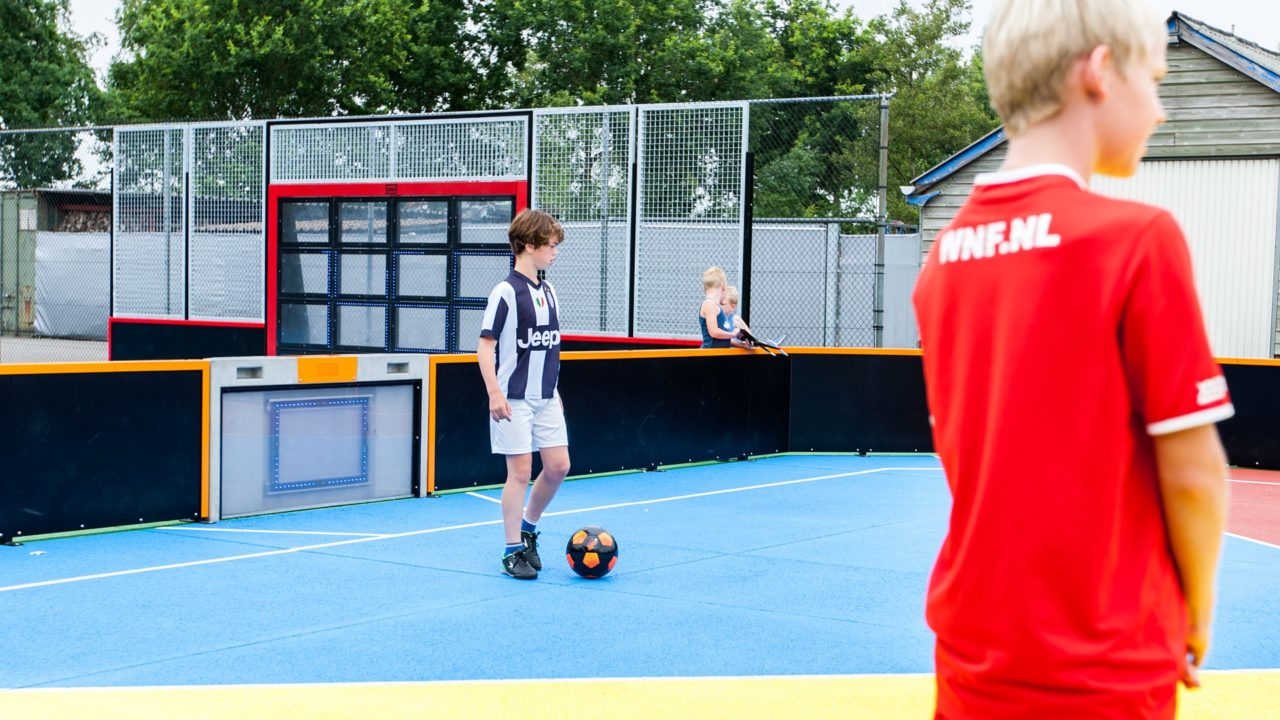 Yalp Toro Interactive sports arena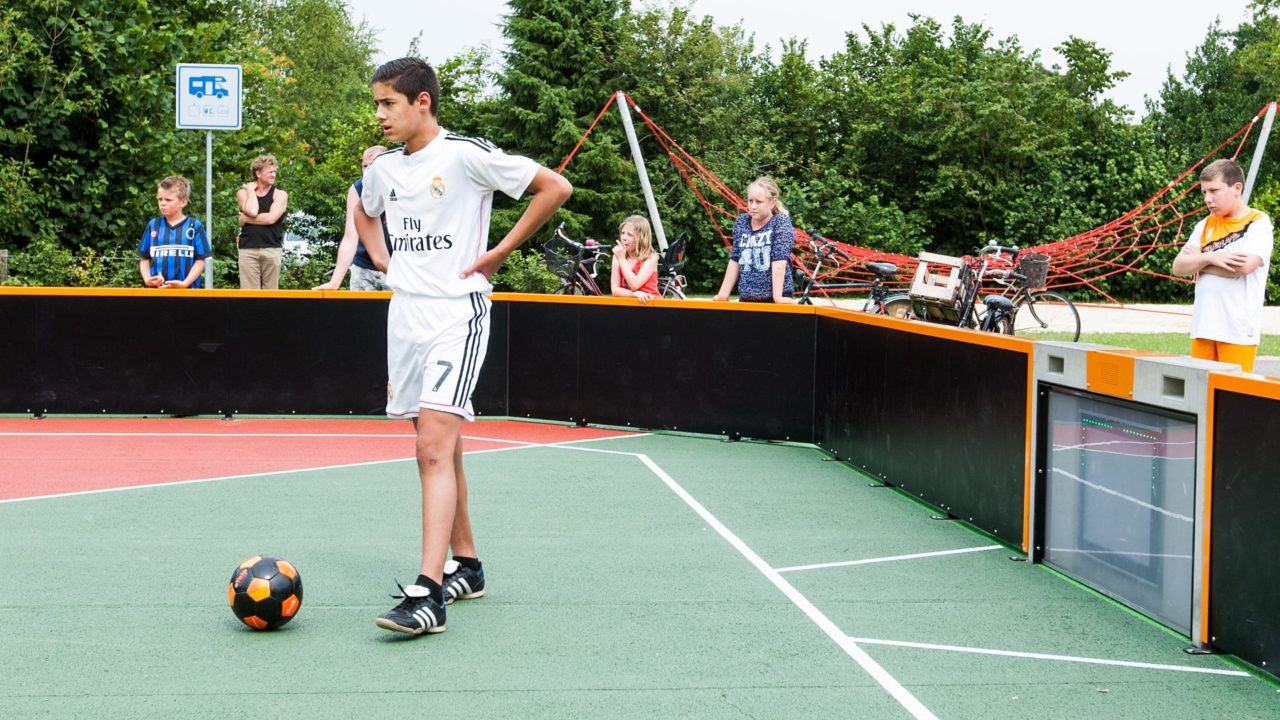 Yalp Toro Interactive sports arena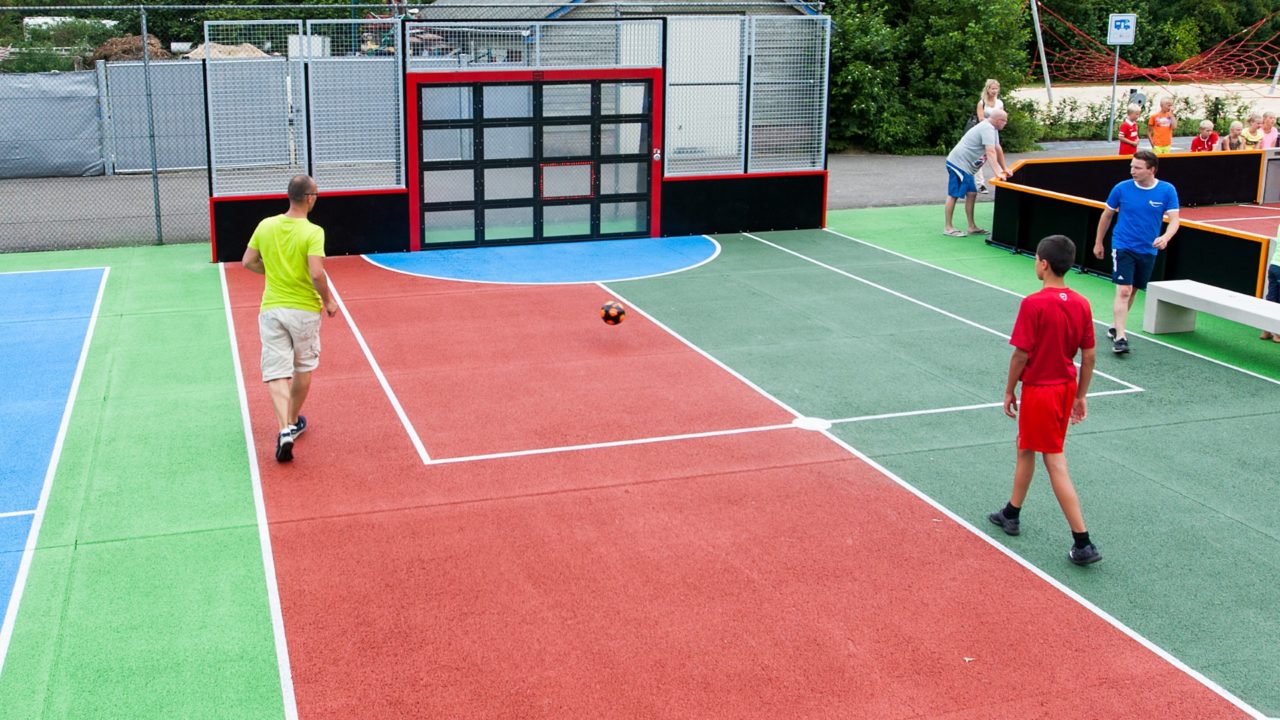 Yalp Sutu Interactive ball wall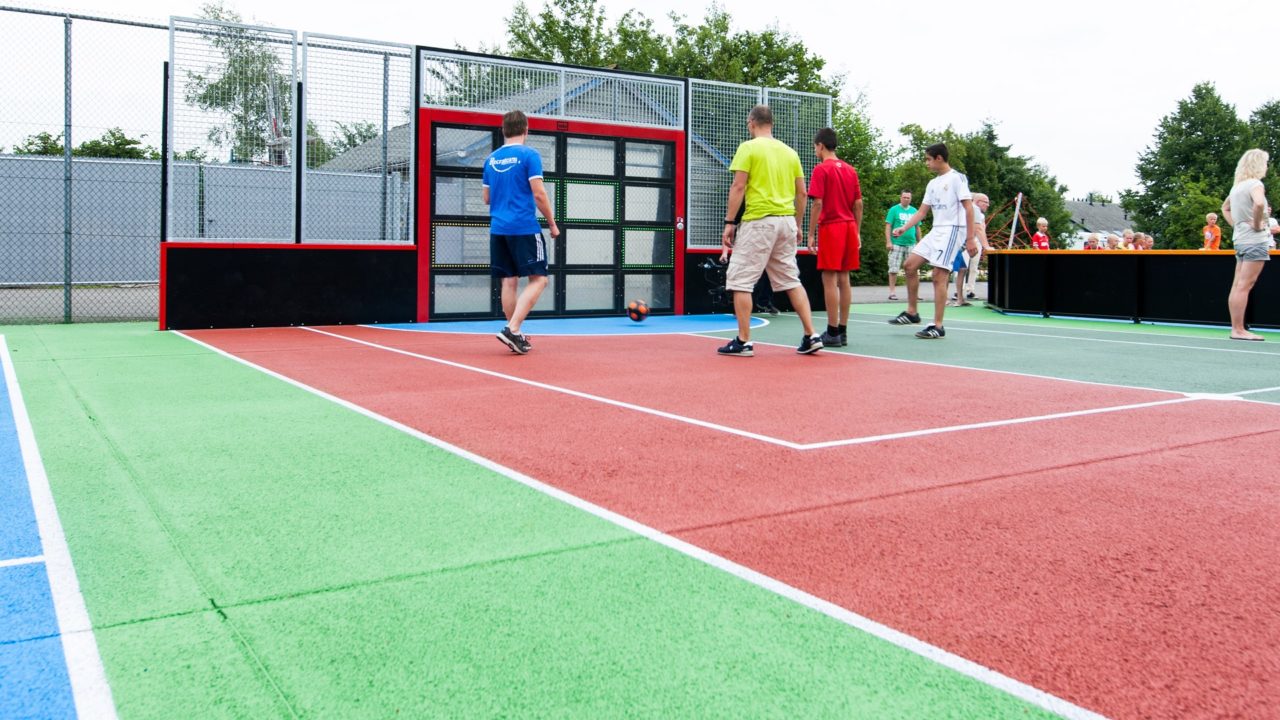 Yalp Sutu Interactive ball wall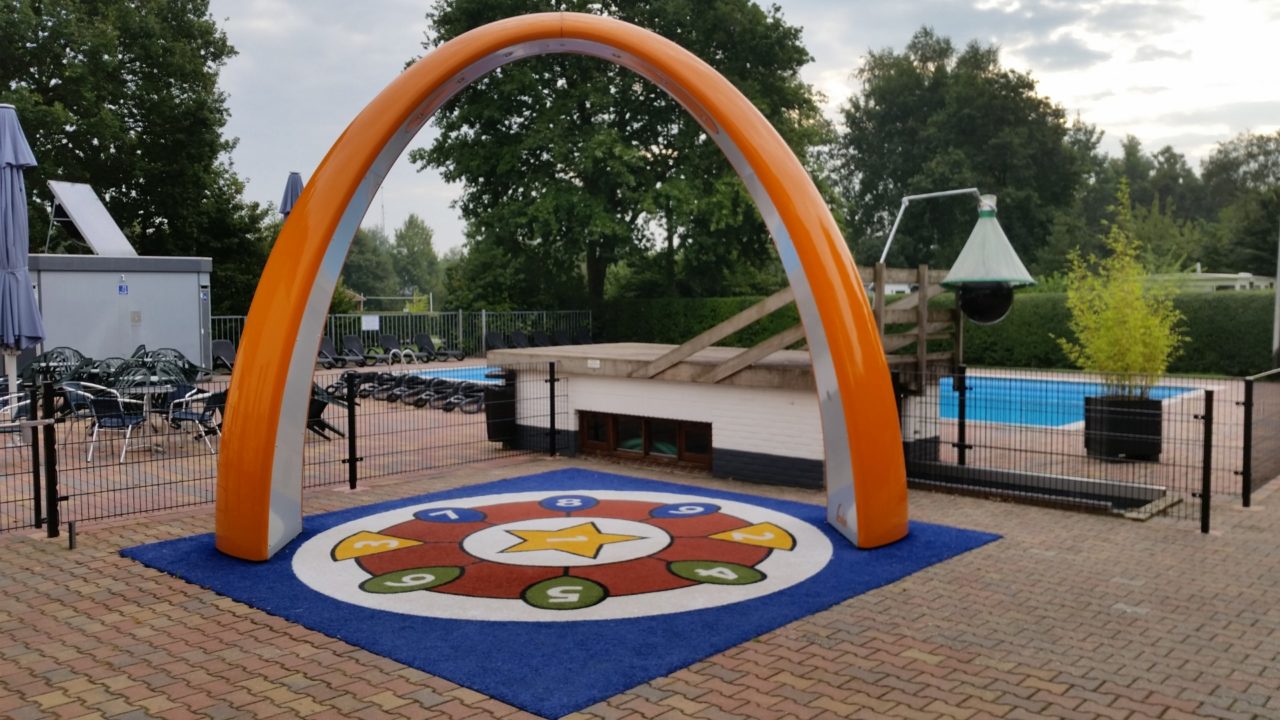 Yalp Sona Interactive dance and play arch
Read more about interactive play in resorts and the Yalp Interactive playsets!