Double the fun with the Carefree upgrade!
At Yalp Interactive, we believe in delivering quality products. Our products are made from the finest materials, but we also want to provide high-class service. We additionally want to be able to provide customers with new games as quickly and efficiently as possible. We do this by delivering products that can be connected to the internet so that we can be there for you 24/7.
All of the Yalp Interactive playground equipment comes with a Standard service pack. But the Carefree Pack truly provides a worry-free experience.
Discover more about the advantages of a Carefree Pack by contacting us. We're more than happy to help you out!

Standard Pack – Always Included 
2-year warranty – 2-year warranty on the electronic parts*
Games Bundle – Comes by default with our 5 best games
Internet Access – 3G data connection by Truphone with global coverage
My Yalp – Lifelong My Yalp access; remotely control your product and more
Ticket Support – Lifelong online ticket support for all your questions
Updates – Lifelong firmware & software updates
Yalp Service – Lifelong expert advice, training, and service
Carefree Pack 
Includes everything that's part of the standard pack
Extra 3-year warranty – Extended to 5 years on the electronic parts*
3000 Yalp credits – Use these credits to unlock games, standby modes, music packs, or custom games on your product
Content manager – We will take care of installing new games and keep you and your product up-to-date
*Non-electronic parts are described in the warranty document, request this document for more information. The Yalp general terms & conditions apply to all Yalp products.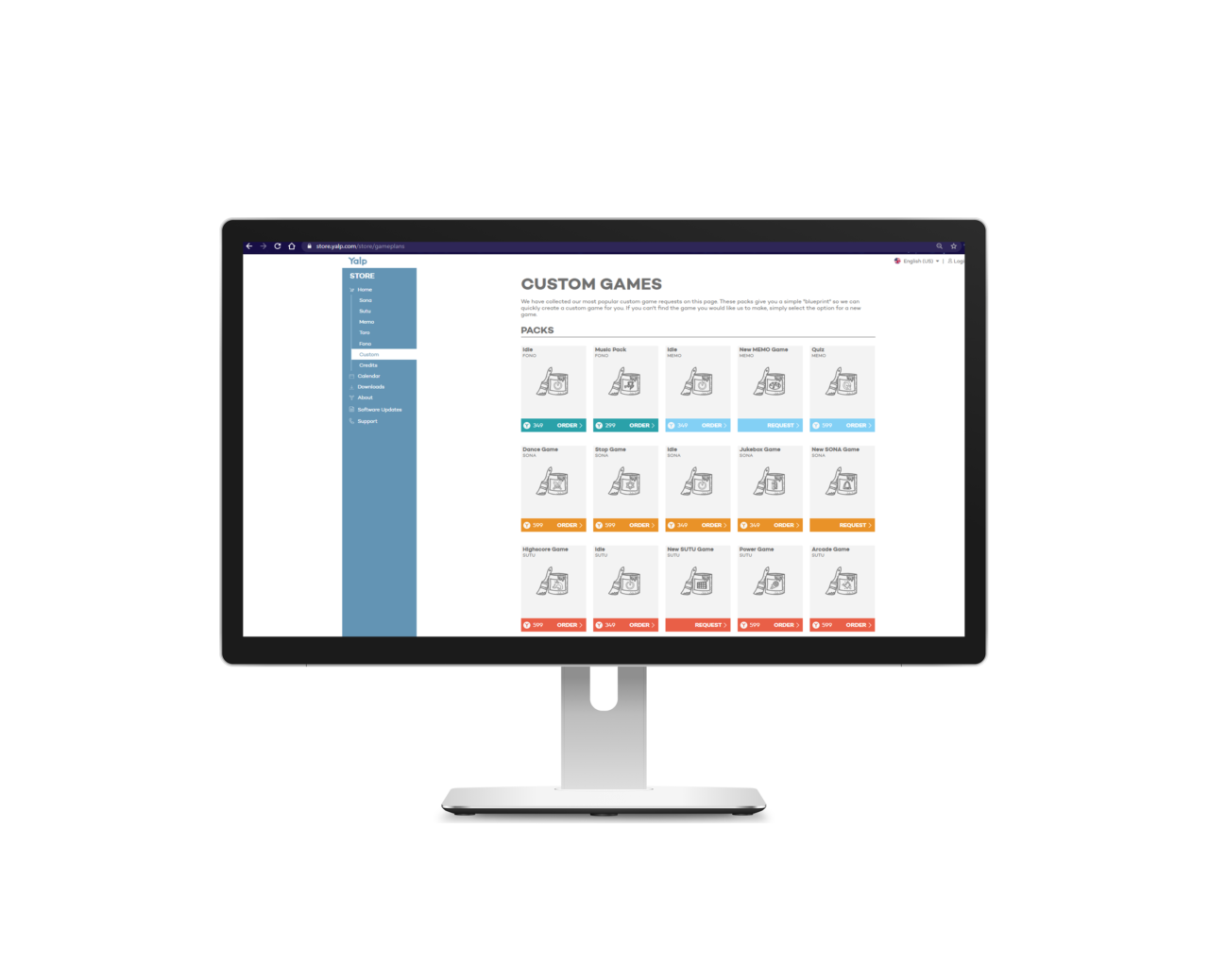 What are Yalp credits?
3000 credits are worth almost €2.750
3000 credits equal 6-10 games!
Credits can be spent on any language and/or custom option
More game credits can be bought separately in the store