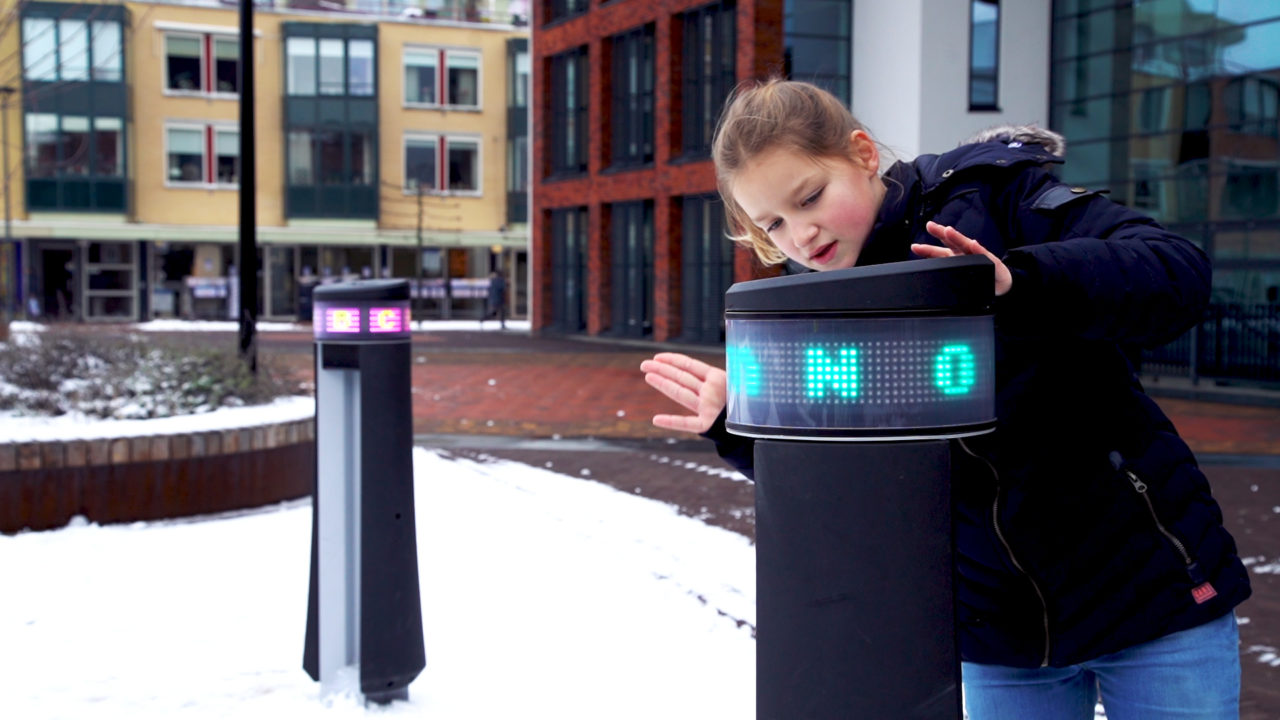 Why interactive play?
At Yalp Interactive, we see interactive play as the interface between the digital and the real world. 'Gaming in the physical world.' The gaming world offers imagination, learning, fun, variety, the excitement of reaching the next level, and the possibility to adapt levels to an individual player. The physical world brings physical activity, social interaction, community involvement, and the rewarding feeling of being outdoors. Combining both worlds brings our development to the next level. We consider interactive play the 'best of both worlds.'
Interactive playground for the new generation
Interactive play is a lot of fun, not only for the 'new generation' but also for adults. Rapid developments in technology continuously create new opportunities. In 2007, we first started interactive play with our Yalp Sona Interactive dance and play arch. We could tailor games to trends like Idols and Dance Revolution. And because we can develop new games or audio samples and update them to all of our existing locations, we can go along with significant events or societal themes. We currently customize our Yalp Memo Interactive play pillars activity set games to include various STEAM games or history quizzes.
All are interactives can be updated and tailored to the customer's wishes. They can educate users on cultural integration or healthy nutrition; the sky's the limit. We can even fully customize a game set to specific demographics or ages like we did for the Sona when explicitly developing a game for seniors. As a result, our dance arch Sona is used in several retirement homes and senior living communities.
Besides being able to adapt our play opportunities, we are also monitoring user statistics. We know for a fact that our interactives are being used extensively. Over the last decade, this has proven to be tremendously valuable. Not only to show a social return on investment but also to further develop our products. We can see what works and what doesn't, not only with the types of games or features but also with maintenance problems. We can reboot the system or calibrate the sensors or cameras remotely without having to fly mechanics all over the world. Naturally, physical parts have to be replaced from time to time. Over the last decade, our experience has taught us that our interactive play products' maintenance is much less than our traditional equipment. Both because we carefully select our components based on durability and because we hardly have any moving parts and, therefore, less wear and tear.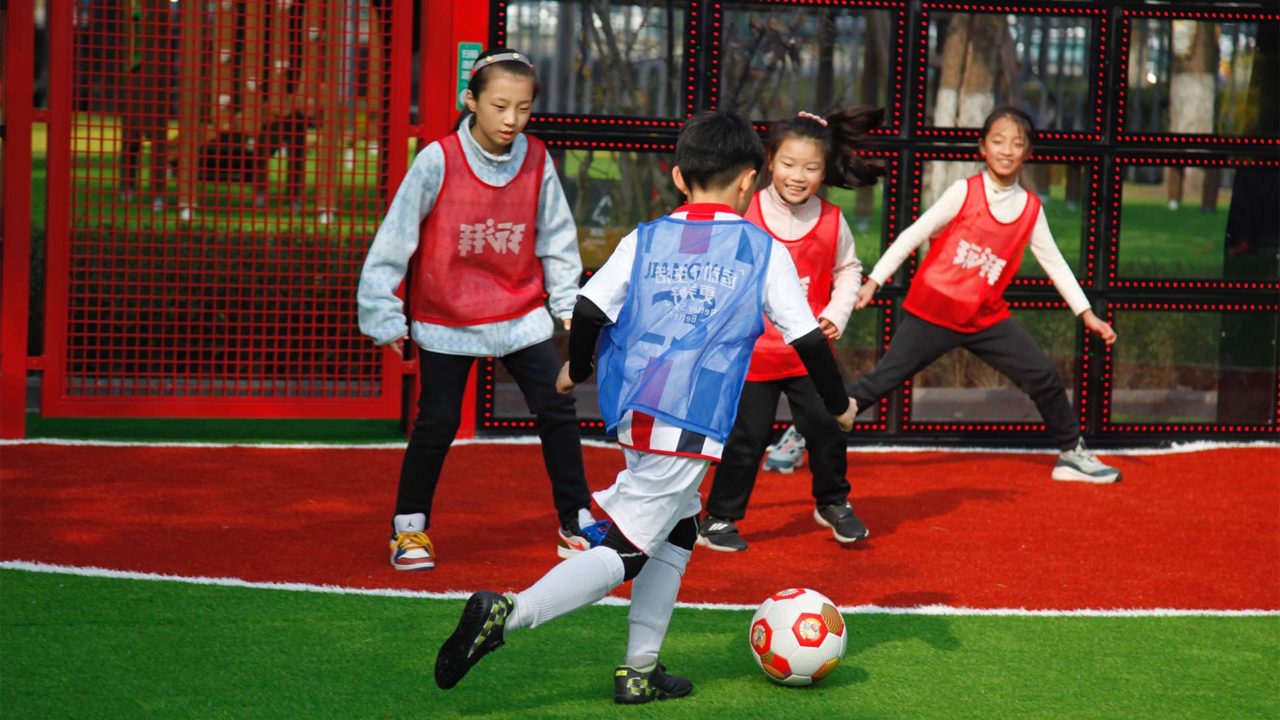 The Yalp Sutu Interactive ball wall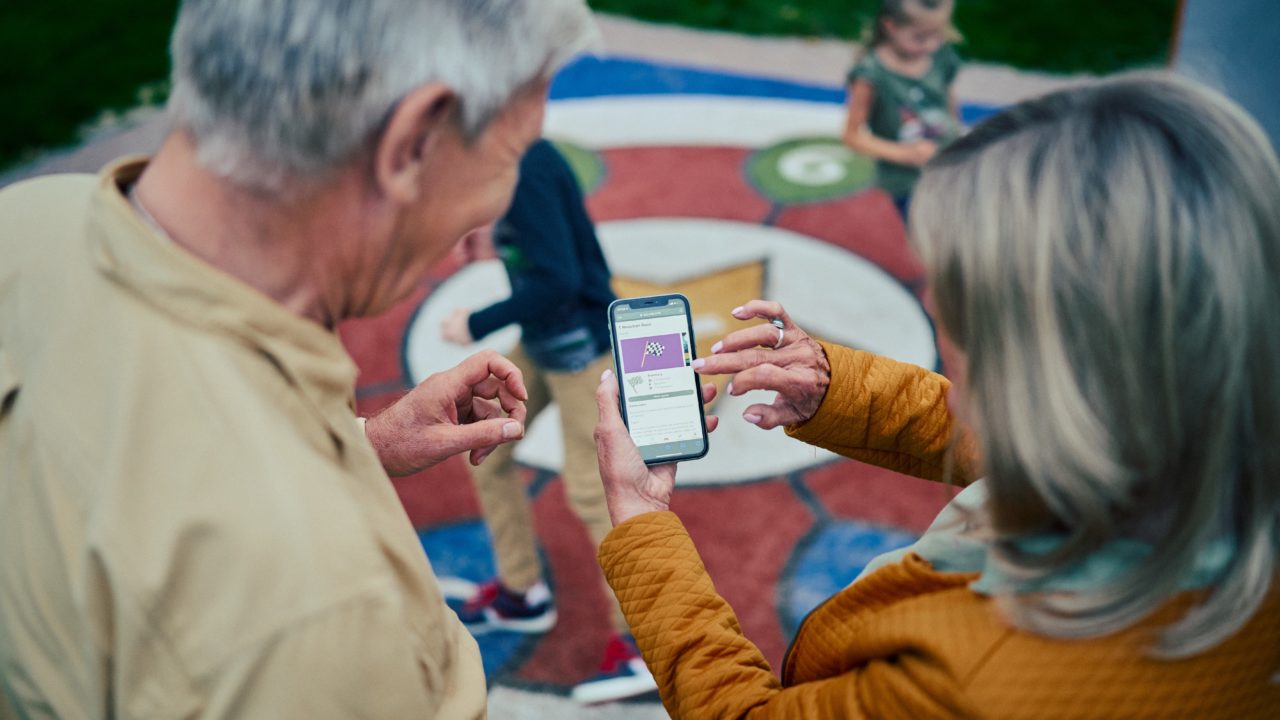 The Yalp Toro Interactive sports arena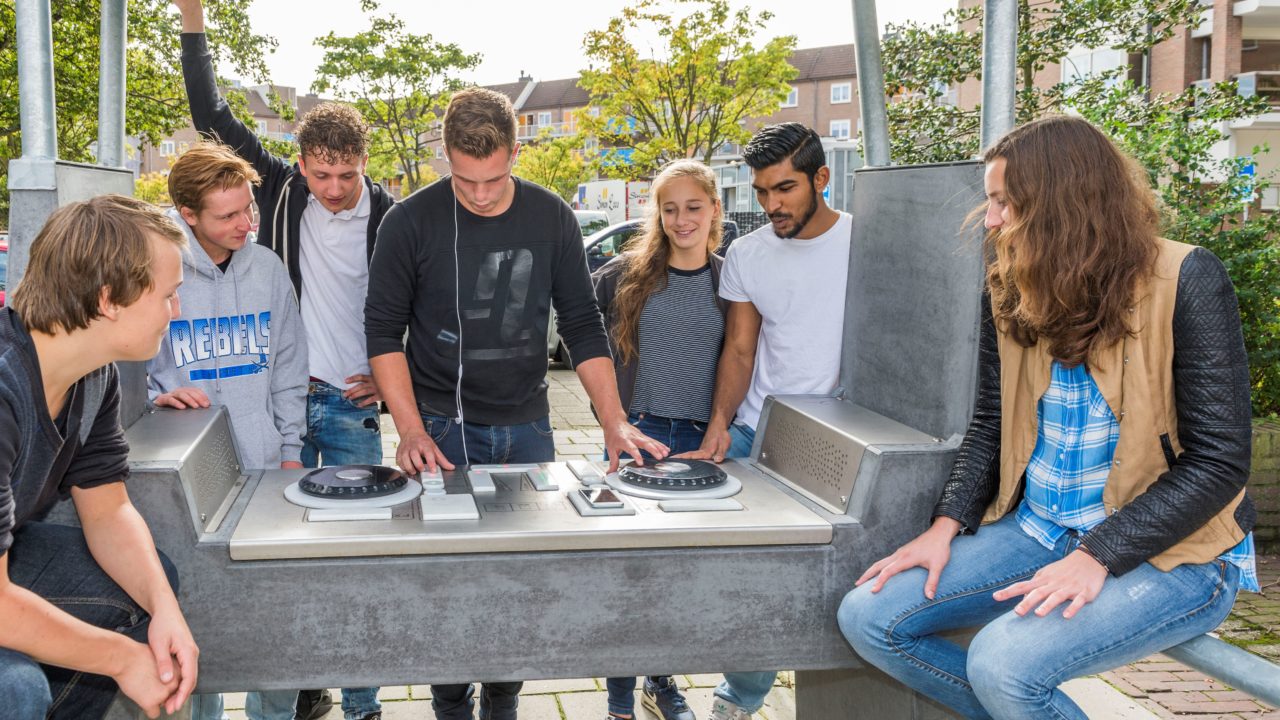 The Yalp Fono Interactive DJ-booth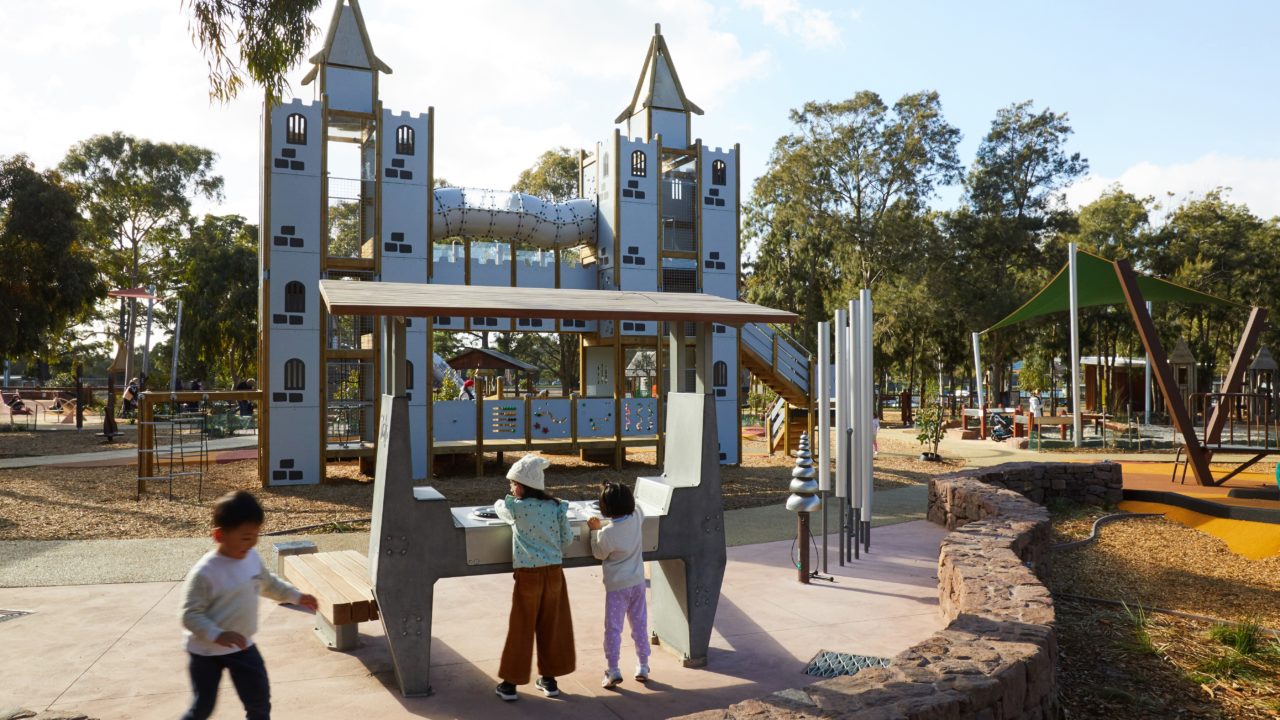 The Yalp Memo Interactive play pillars
What is interactive play?
Everyone thinks it is relatively new, but our first interactive products were developed in 2006, so we have over a decade of experience. Nevertheless, it is a relatively new concept in many countries worldwide. As the global leader in the interactive play industry, we think that interactive play is more than pure electronic play and being able to generate sounds or light. Of course, children can be stimulated when they suddenly hear a bird chirping after stepping onto a platform or by chasing light patterns that appear on tiles. Still, typically it won't make children hang around. To us, interactive play is so much more than that. It is not a primary reaction to a particular activity. Two-way information flow is critical to interactive play. It is being able to experience the excitement of reaching higher levels, exceeding your limits, continuously getting new game updates, customizing content, looking at user statistics, and doing maintenance and settings remotely.
We are even taking it to the next level. After setting a score on one of our interactives, users can claim their score in the Yalp+ app. Please keep in mind; that this is just an extra play feature; the app doesn't have to be used. But it allows players to claim their score and enter worldwide competitions. Interactive play can contribute to making your playground into a destination playground.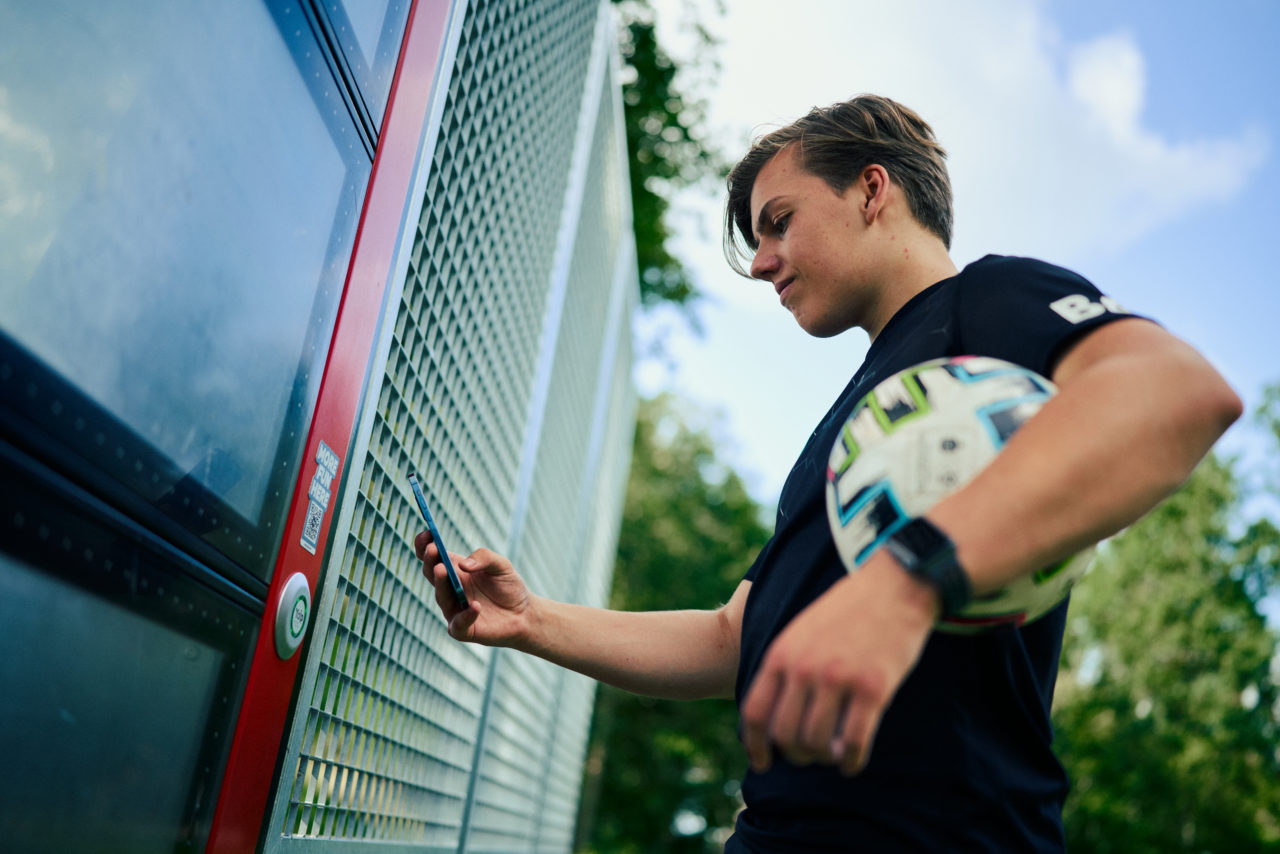 The most important thing is that children can play outside in a modern way! The children are already very enthusiastic.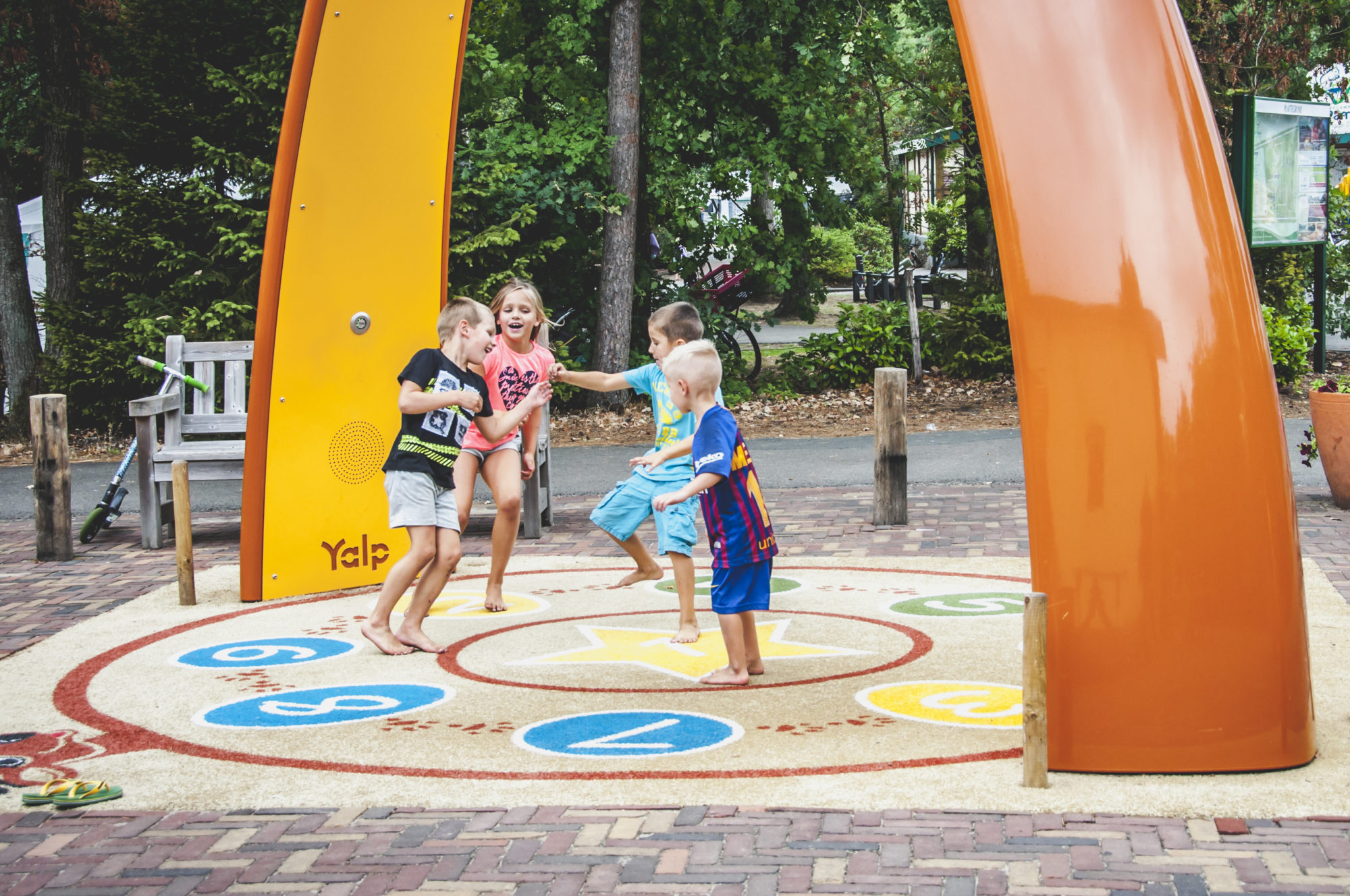 Where would you incorporate interactive play?
Interactive play can truly complement traditional play. Adding an iconic high-tech landmark with interactive play capabilities can enrich your existing traditional playground. Our interactives are often used to renovate older sites. However, have you ever thought about creating something unique by designing a complete interactive playground with multiple interactives? A playground of the future (even though the future is now).
Maybe even more interesting, interactives can be used in places you wouldn't typically expect a playground because our interactive sports and play equipment have a small footprint. Which means they can be put in more informal spaces or small urban lots.
Fun fact: A Sona has a smaller footprint than a regular swing. The interactive playsets don't have to be in a park or on a schoolyard; we have great examples of installations in front of city halls, retail areas, or rooftops.
Benefits of interactive play
It stimulates social interaction
Encourages kids to explore
Good for skill development
Encourages kids to be creative
It is always fun
Interactive sports and play equipment
Discover all of our interactive playsets!