The Yalp Sona is an interactive game arch that challenges the players again and again. The Sona is developed for indoor and outdoor, and new games are continuously being developed, so the device remains interesting. It works intuitively: if you walk under the bow, it will immediately ask you if you want to play a game! Different games can be selected at the touch of a button.
Durable, robust construction – resilient to vandalism.
100% Dutch design – invented, constructed and assembled in the Netherlands
Remains challenging – new games are continuously being developed
Truly inclusive – Yalp Sona transcends age, physical and emotional barriers
Excellent workout – 40% more intensive than competitive basketball
Intergenerational play – family fun
Ideal places for the Yalp Sona Interactive dance and play arch
The Sona has a small footprint and can be easily installed in any location. Take a look at some great examples.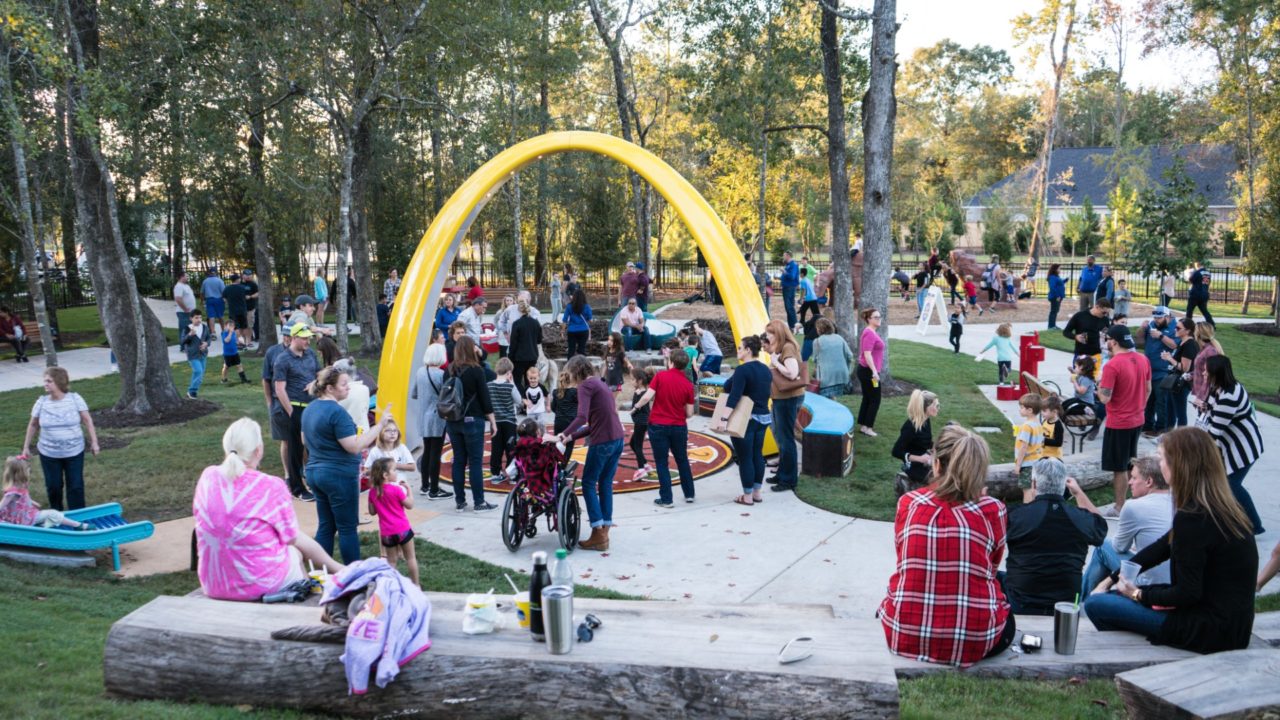 Public Parks | Wallaroo Houston, the United States of America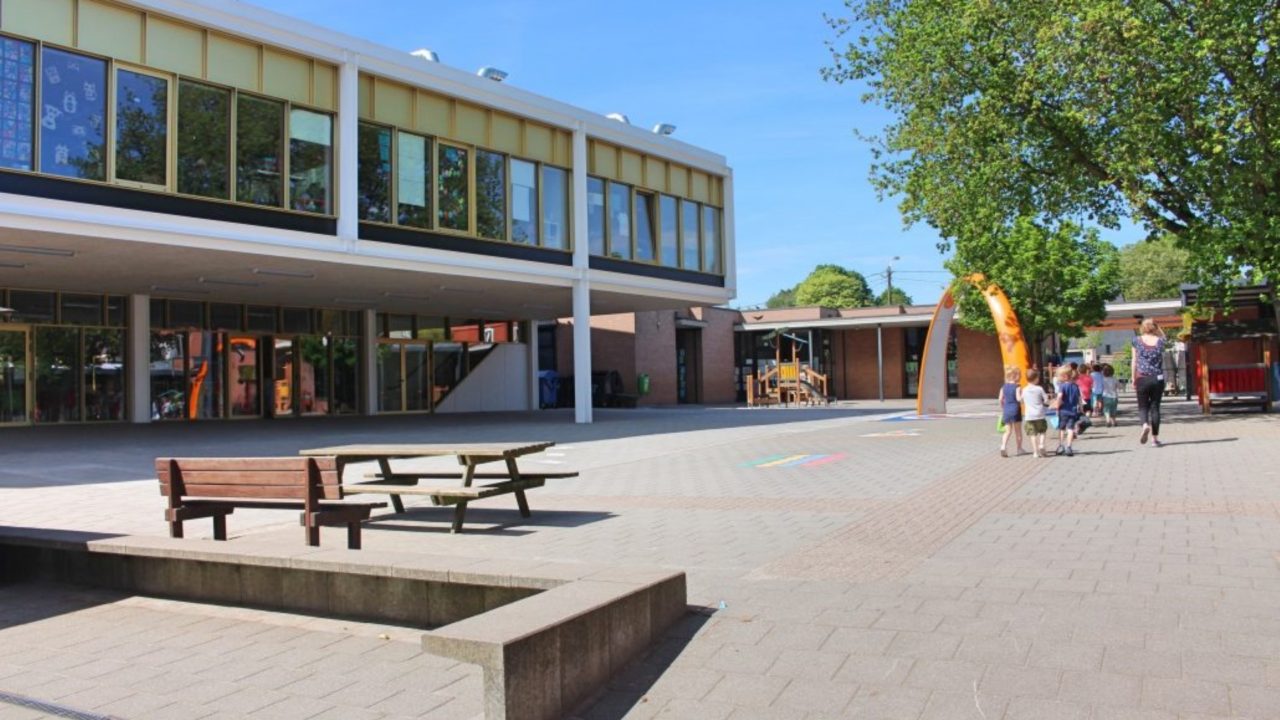 Schoolyards | Esdoornschool, Belgium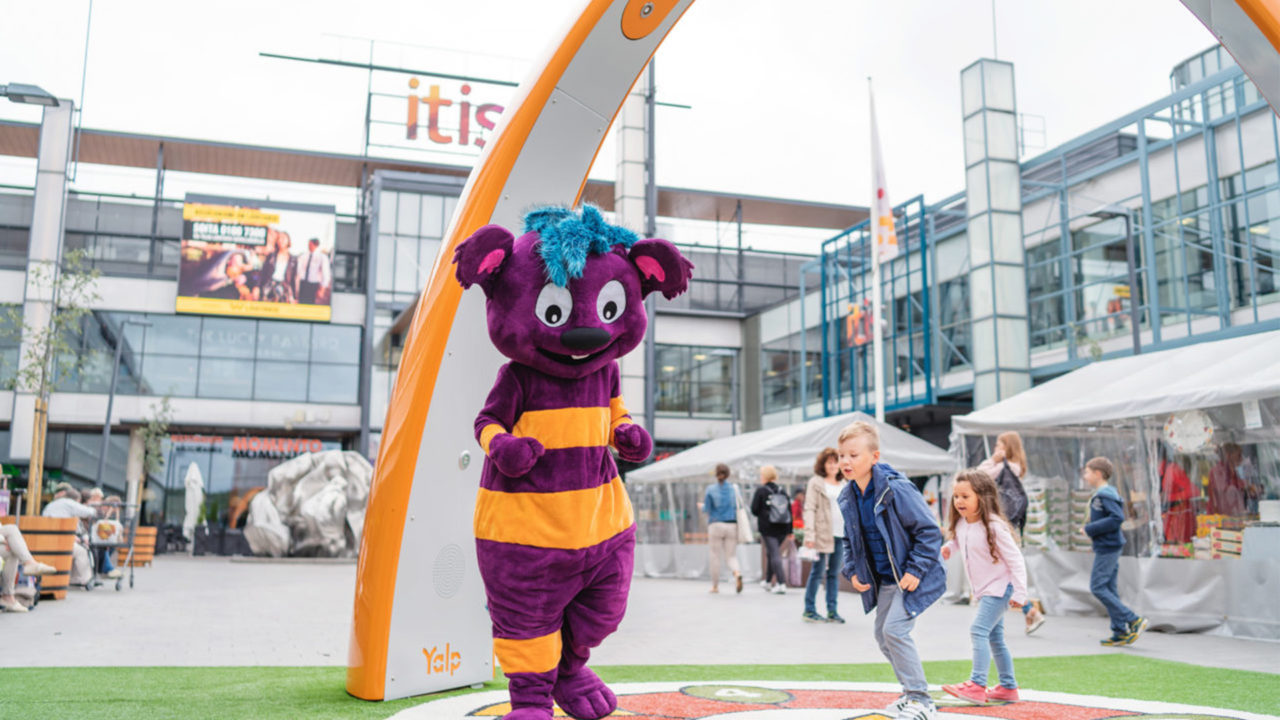 Shopping malls | Itis Shopping Mall, Finland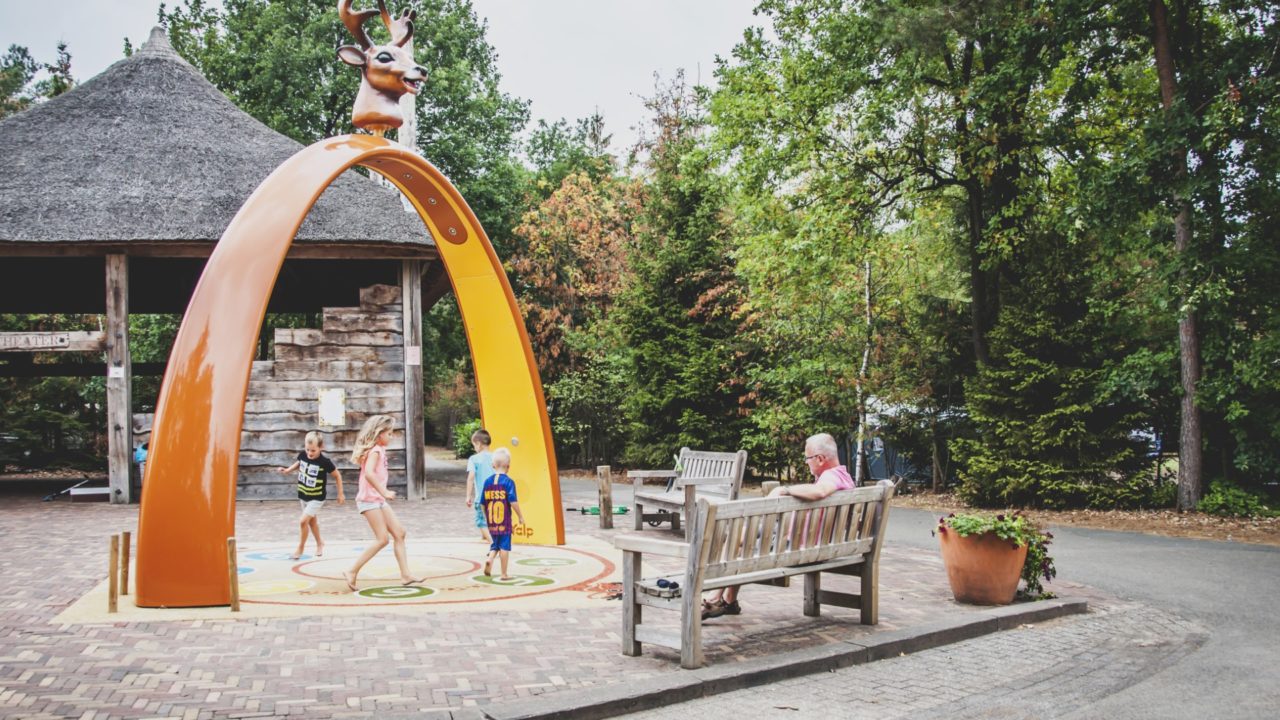 Resorts | Camping de Pampel, The Netherlands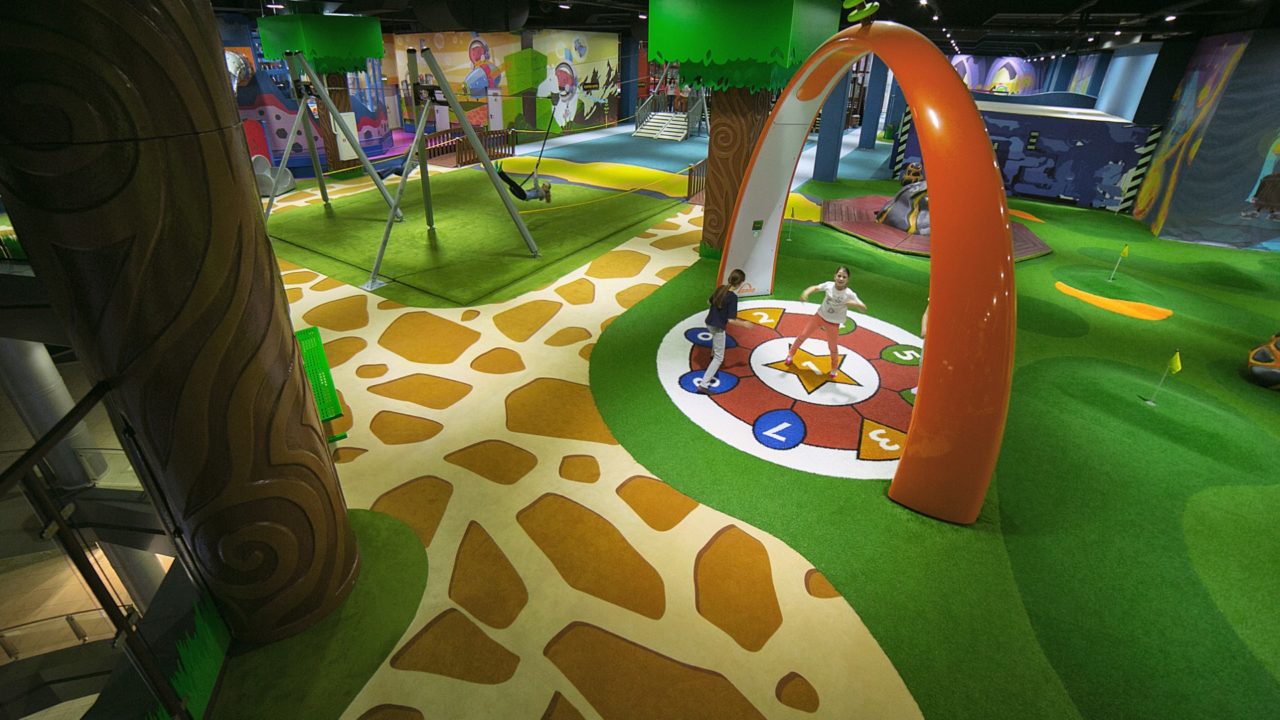 Indoors | Adventure Kingdom Activity Park, Russia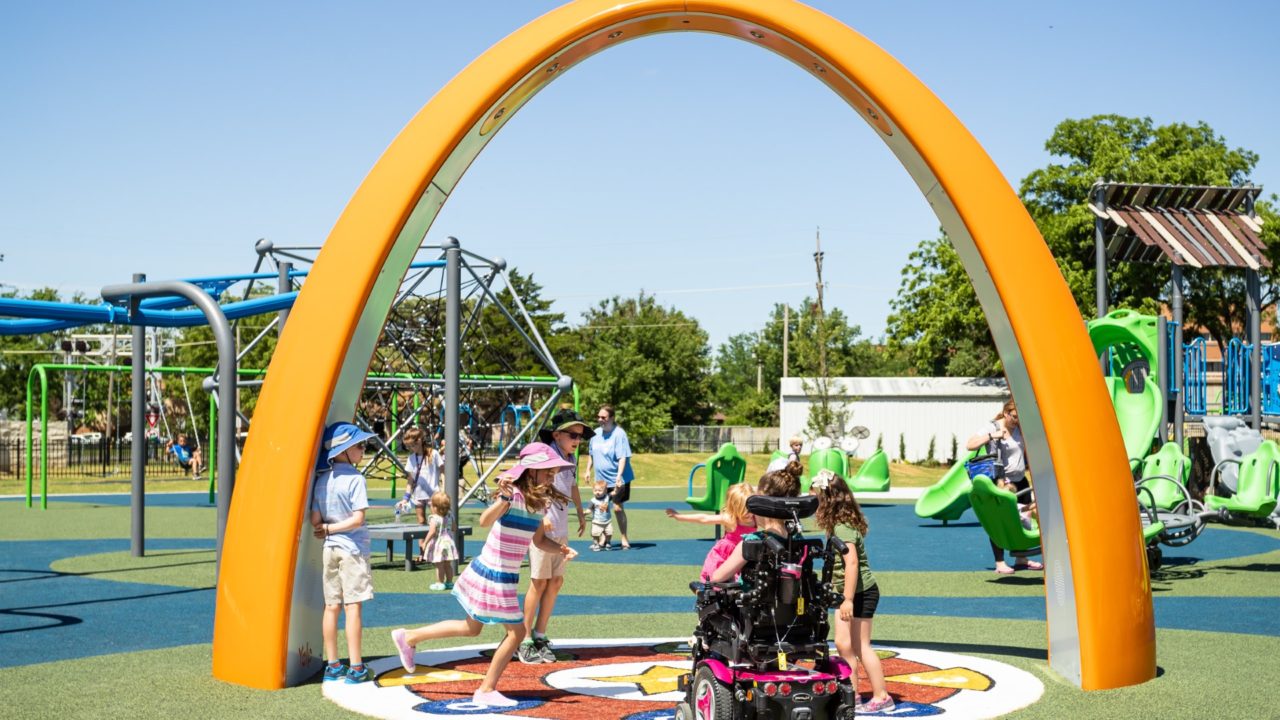 Healthcare facilities | "Olivia's Playground" Salina Regional Health Center, the United States of America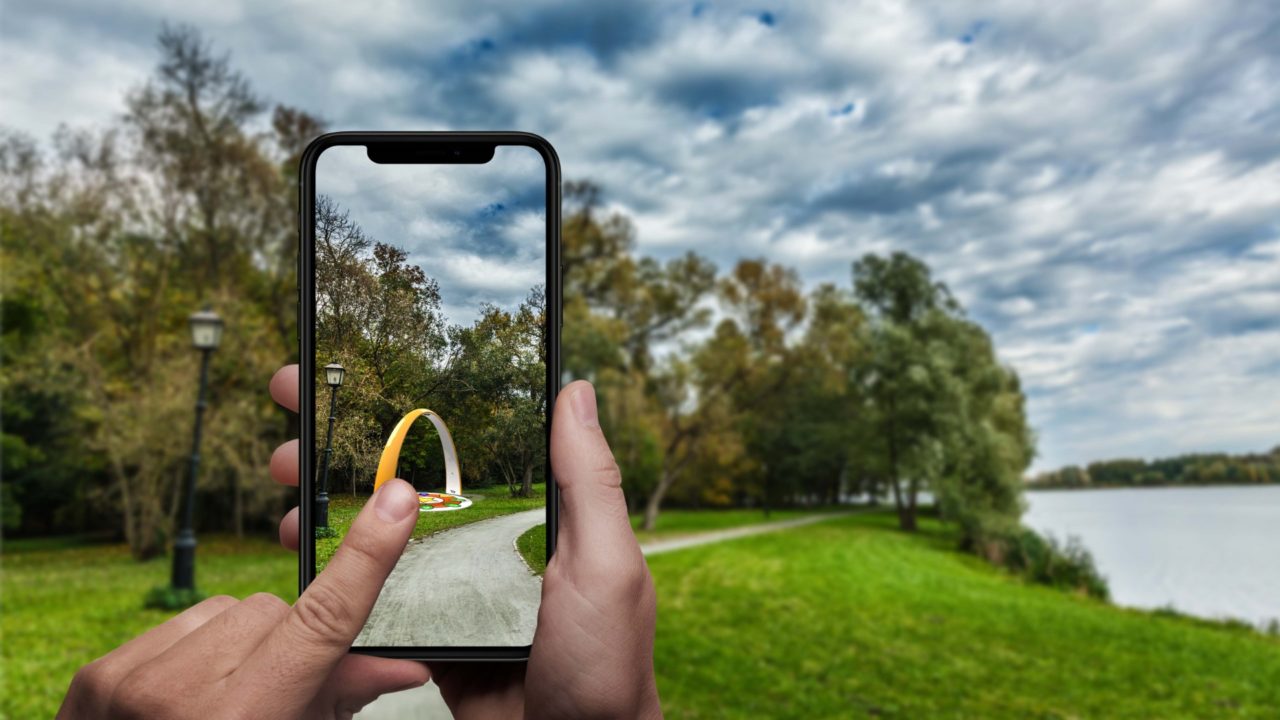 Yalp AR
Experience a Yalp Sona Interactive dance and play arch in your playground, neighborhood, shopping center, or even your backyard, using our Augmented Reality feature. The sky is the limit!
Augmented Reality is an interactive experience where you can place your favorite interactive playground equipment anywhere in the real world with your phone, using the 3D models in our AR app.
The Yalp Sona includes various exciting and supportive games, such as a dance competition, a game where children have to keep a sequence of numbers, or a lightning-fast racetrack. The game begins, and the children can start right away. With each game, the levels build up in difficulty keeping the games exciting, and children make up their own rules, the game remains challenging at all times. We also regularly develop new games that adapt to the changing world of children.
The Yalp Sona interactive dance and play arch is developed for permanent outdoor use. The bow contains a motion sensor that reacts accurately to the children's movements on the dance floor. All electronics are safely housed in the steel frame of the Sona. The 4m x 4m play floor is freely accessible (even with a wheelchair), and several children can play on it at the same time. The Sona is fun for the whole family: we regularly see parents and grandparents playing with their children and grandchildren.
This is very cutting edge. Children are able to play several games, and the smart can determine who wins. It's all designed to keep kids moving and having fun.
Designed for outdoor use
Do your outdoor devices break down due to vandalism? Can they be well maintained? Are they able to withstand heavy use? Electronics, in a piece of play equipment, does that work well? These are the questions that regularly reach us about our interactive play and sports equipment. But there is no need to be concerned – our products are rigorously tested.
Read all about the quality Yalp Interactive delivers for its playground equipment.
The cover consists of glass fiber reinforced polyester with additional reinforcements against, e.g., hammer blows.
The construction of the Sona is made of thick steel and covered with stainless steel (visible parts)
The metal is protected with a powder-coat. This makes it resistant to weather influences.
It is impossible to climb into the Sona, and it is free of loose parts and barriers.
The Sona is free of sharp edges or entrapment holes.
Fun fact: The Sona is the first interactive playset (the first one was placed in March 2007). The shape of the Sona was inspired by the Lord of the Rings' gate: a magical gate you want to walk through. It weighs as heavy as 6 grown men.
Specifications
Motion detection camera
Light module
Internal steel construction
Eye-catching arch (different colors)
Choose a game (push and play!)
Loudspeaker
Playing surface (adaptable)
*Please check the Yalp product warranty for all details, limitations, and exclusions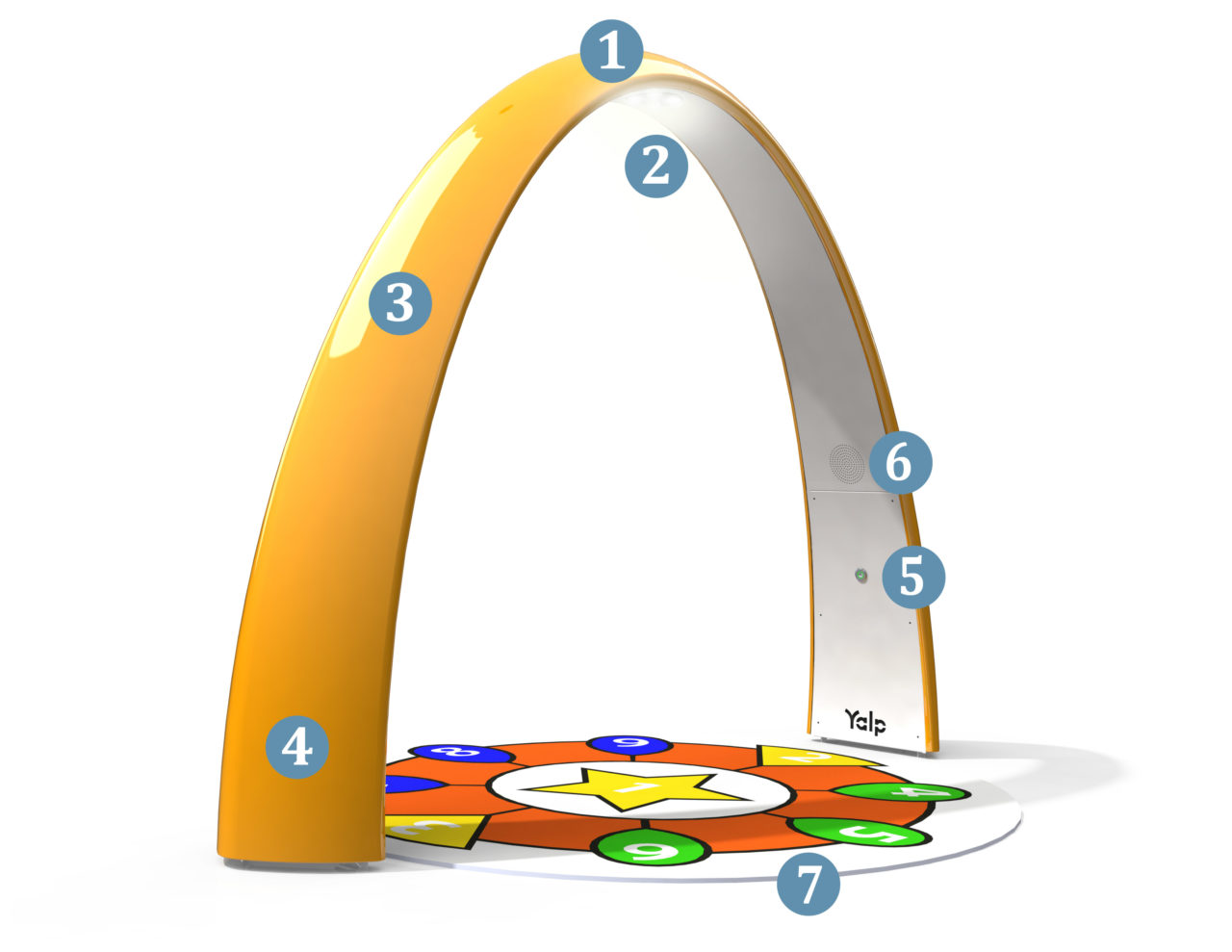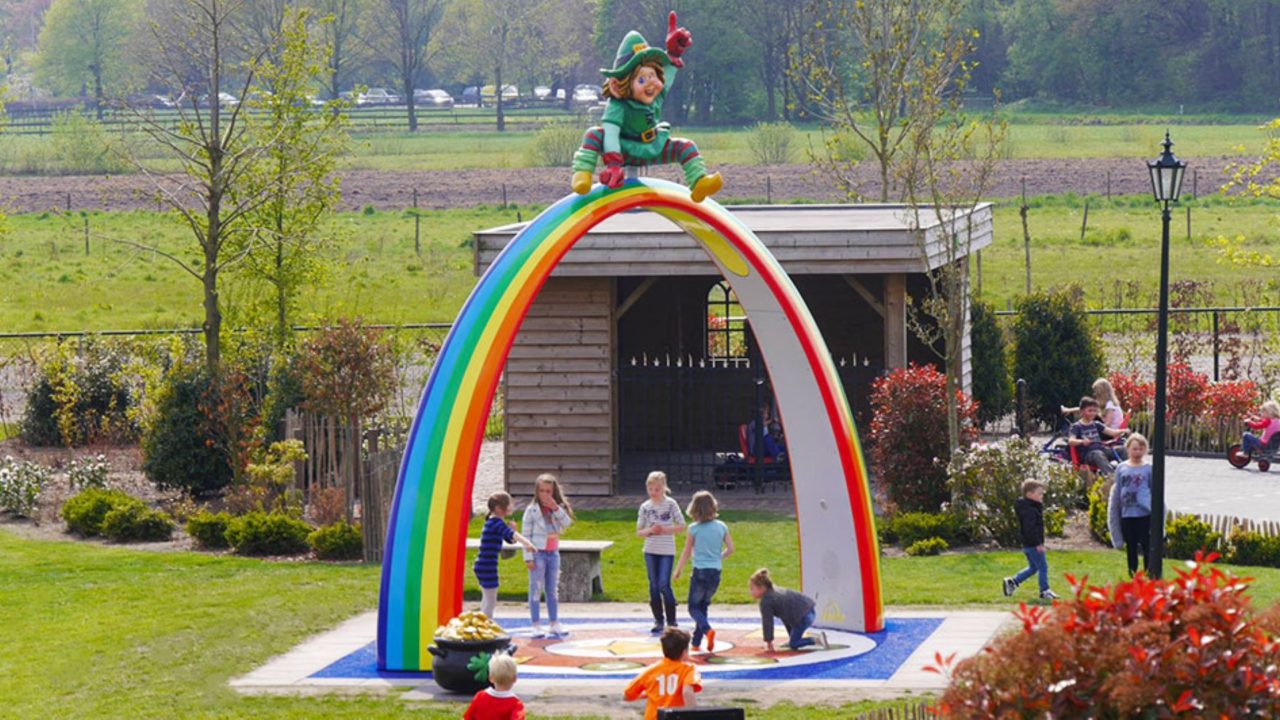 Customize your Yalp Sona
Create your own unique custom Sona by integrating your brand into the design. Both the exterior and the content can be customized to your wishes. We can create new games that are tailored to your preferences, giving your visitors a completely new sporting experience.
The Yalp design team can help you create and visualize a playground or sports area that suits your requirements, without any obligations or costs.
My Yalp
The Sona has numerous individual settings. Via My Yalp and your login, you can adjust the volume and the on/off times of the device. You can also select new games regularly.
Yalp Store
Like the Playstation Store and the Apple App Store, the Yalp Store allows you to add/display games and music packages to your interactive sports or play equipment. New content is regularly added in different languages. With over 100 games and over 20 languages available, we have a massive library of games and options for you to choose from.
Yalp+
Yalp+ is a free web app and an add-on that connects players to our interactive sport and play equipment all around the world. It offers even more fun and functionality in a user-friendly and straightforward way. For example, users can participate in local and global competitions every week and automatically find game information without creating an account or registering!