Written by: Harrie Kerkhof, Director of Operations – 27 August 2020   5 minute read
Earnings over cost
In the year 2000, I started working in the playground industry, and I can honestly say that I have donated my heart to PLAY. What a fantastic industry, I cannot see myself working anywhere else with the same passion.
In the past years, I have fulfilled various roles from sales to marketing to an export manager traveling the globe. I met a great variety of customers, colleagues, marketing, and sales teams abroad, which I was privileged to meet and present. Looking back on those years, I learned that our industry is often budget-oriented. A playground almost always includes a slide. Are we not consistently doing more of the same? Shouldn't we broaden our offering?
What are the right questions?
Take an average city of 80.000 inhabitants. This city might have approximately 100 play and sports areas to maintain. They can vary from a small stand-alone rocker installed on a sidewalk to a large destination playground in a city center park and everything in between. What is it that sets our playgrounds apart? Because while they may all look different, most offer very similar play values(sliding, climbing, swinging, etc.), while targeting the same group.
I genuinely believe any city today investing in a new playground, will contribute significantly to our society. Being physically active outdoors while developing our motor and social skills is tremendously important. But I also genuinely believe we can get more out of playgrounds.
Having a disability places you in the world's largest minority group. Over a billion people live with a type of disability. And between 110-190 million adults have significant difficulties in functioning (source World Health Organisation). These numbers should speak for themselves, but there is much more to it. What if we truly ask ourselves, "Who do we like to include?"
We all know there is much more to inclusive play than merely making a playground accessible for those using mobility devices.
But what about including parents and grandparents? Or even more out-of-the-box, including those who do not regularly visit a playground yet?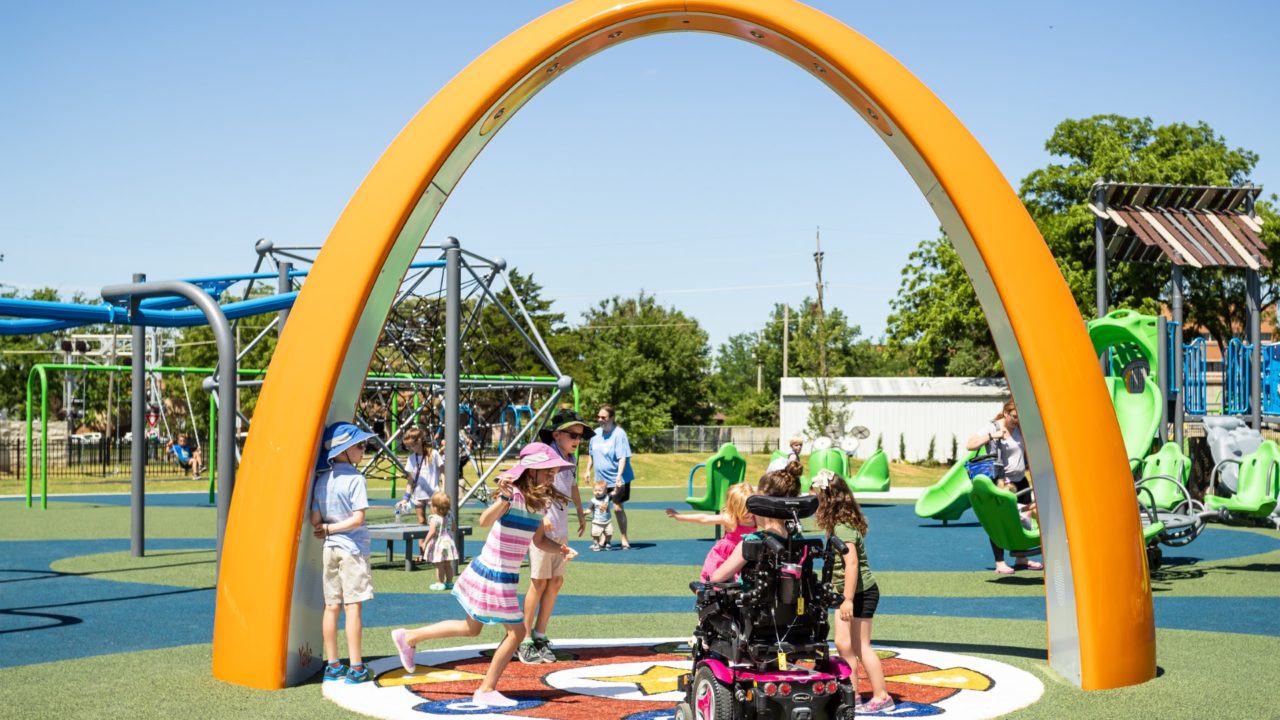 Salina Regional Health Center | Public Playground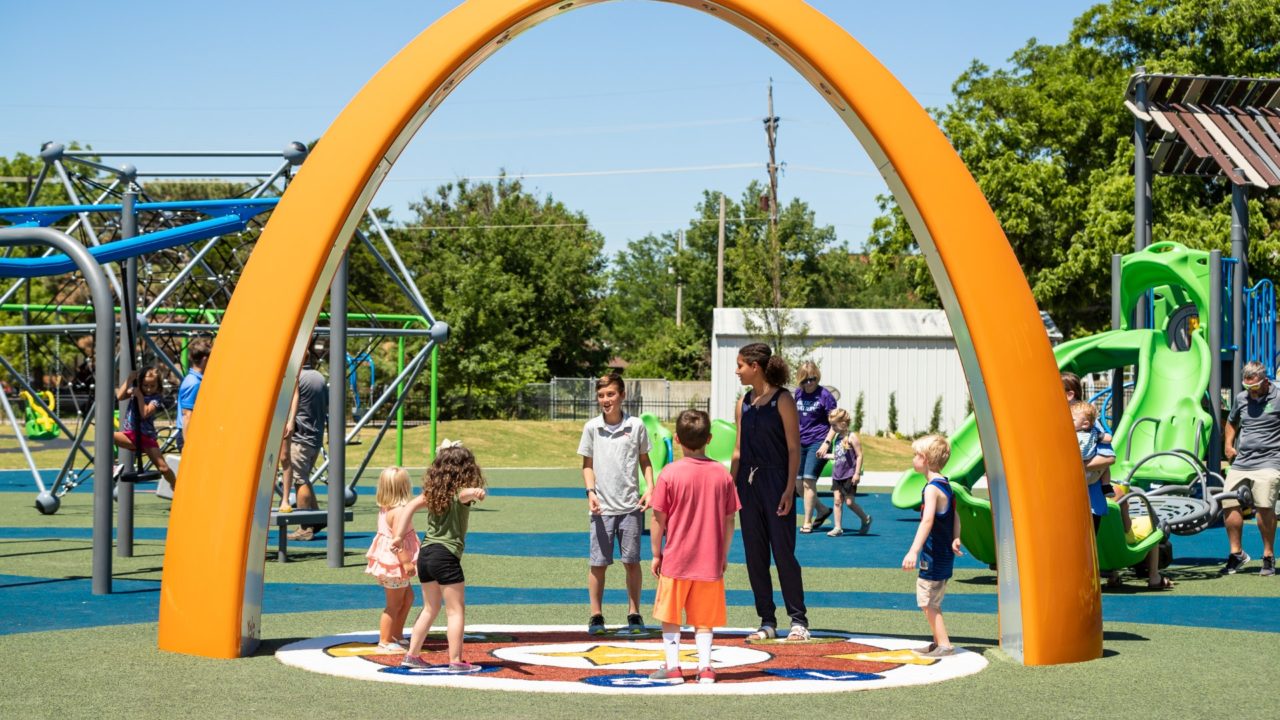 Salina Regional Health Center | Public Playground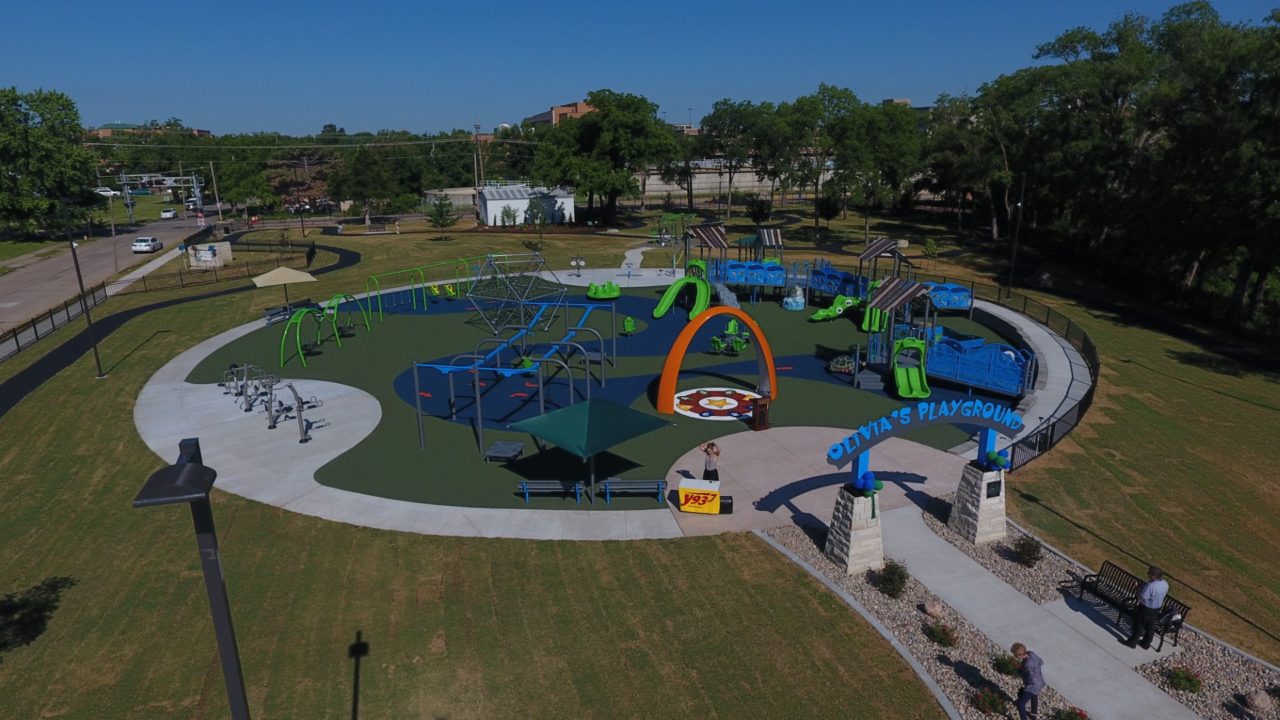 Salina Regional Health Center | Public Playground
Getting everyone involved
Shouldn't we also focus on getting the less active individuals more engaged?
I often use the example of a new soccer pitch. Success is guaranteed in our soccer continent Europe. But are the earnings inline with the investment? Do we achieve our goals? Will this new activate the group of inactive? Will it activate the more obese boys and girls? Or will we stick to more of the same for the same group of people? The boys and girls who already play outside and now also have another play area to go to.
As a father, my best experiences involve playtime with my son and daughter. And I do not mean the experience when I was sitting at a bench in the playground waiting for them to stop playing, which may be recognizable, because I find myself often in a rush with my busy Saturday schedule. No, I mean the times we played together and created our memorable moments. With their ages now 12 and 15, we do not visit the slides and swings anymore, but often we can be found in our outdoor showroom at the Yalp office. 😊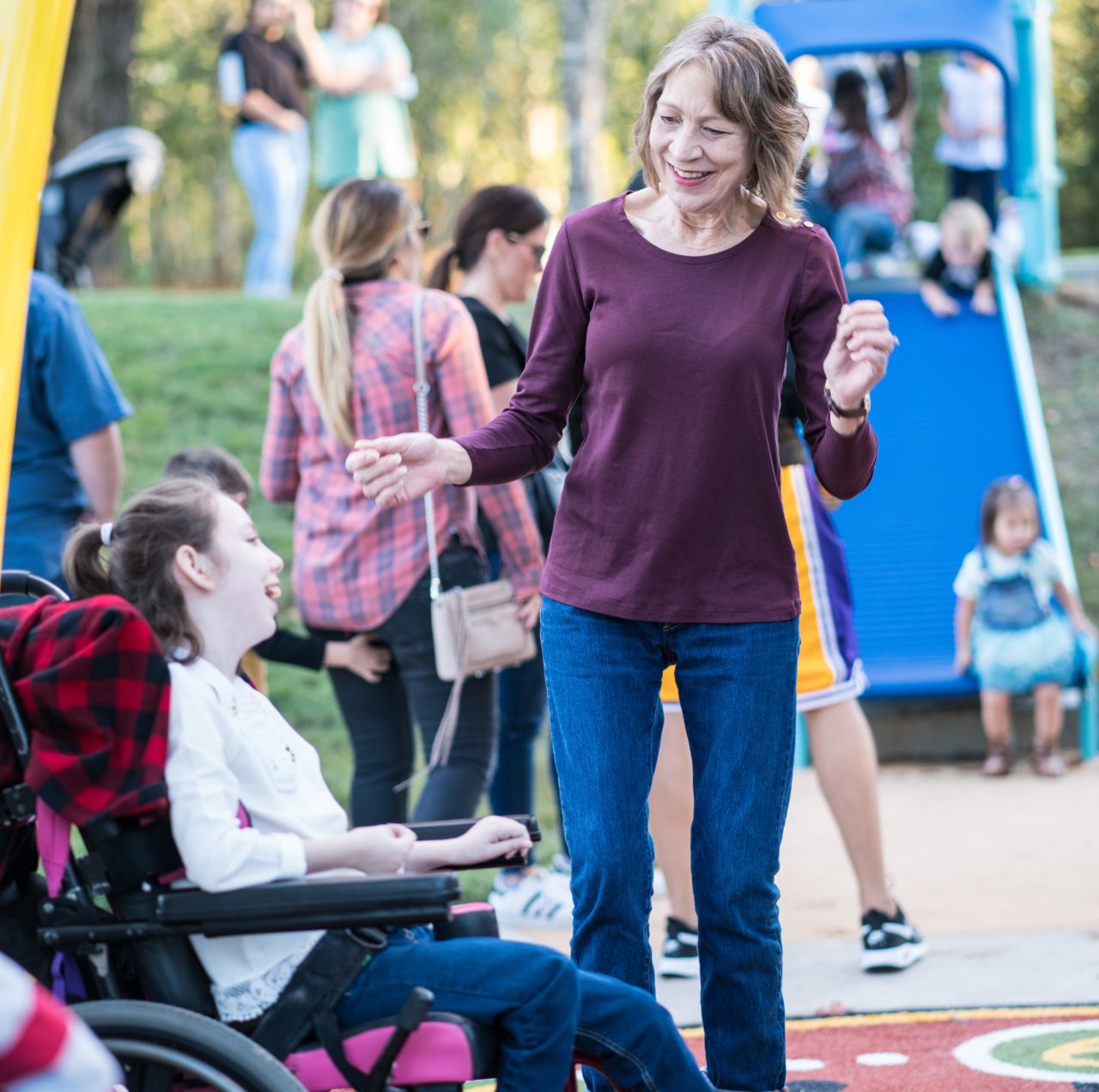 Good practice from Australia
Recently I watched an interactive play webinar from our distributor Lark Industries. Compliments to Ryan, the presenter on how he reviewed and analyzed a project with an ever-popular Sky Walk tower installation, a destination structure, which offers climbing and sliding, from exciting heights. A concept that is popular, but as we all know, a significant investment. By comparison, for a similar investment for one large play tower structure, one would invest in a full interactive play park, containing five varied play solutions, with play possibilities for sport, learning, music, dancing, agility, and physical exertion. I believe the earnings would be exceedingly higher with a lower investment.
Just take a look at the video below, presenting our take on future playgrounds.
I also fully agree with their statement interactives are not designed to substitute the traditional play all children love. Their proper place is alongside these traditional play experiences, as a new, exciting, and ever-evolving way to play. But even a stand-alone interactive can provide a unique play experience at limited costs.
Good practice from Norway
Another example I'd like to share is the Memo at the Dale Skule. To me, a great example of a school looking more to the earnings by putting the focus on playful learning, 20th-century skills, and interaction. They followed their dream and dared to invest in 'A new way to play,' our company's payoff😉.
The phrase "playing and learning go hand in hand" appealed to us when we had the opportunity to design our new schoolyard. We believe that digital learning, physical activity, and interacting children are key factors to education in the 20th century. Our vision at Dale school is to be a digital school and a school for the future. We were pleased to discover that we could bring this vision to our playground as well, by investing in Yalp Memo. The Memo brings activity to the playground throughout the day, not just during school hours – which is positive for our community.
Malin Sæterdal – Teamleiar, barnetrinnet Dale skule – Norway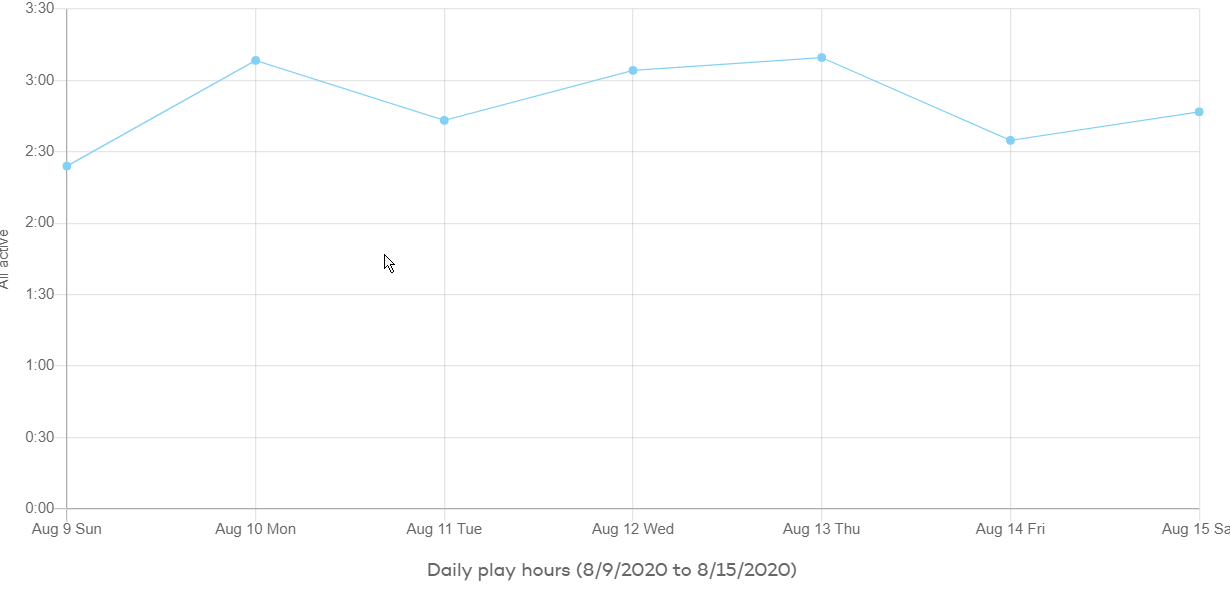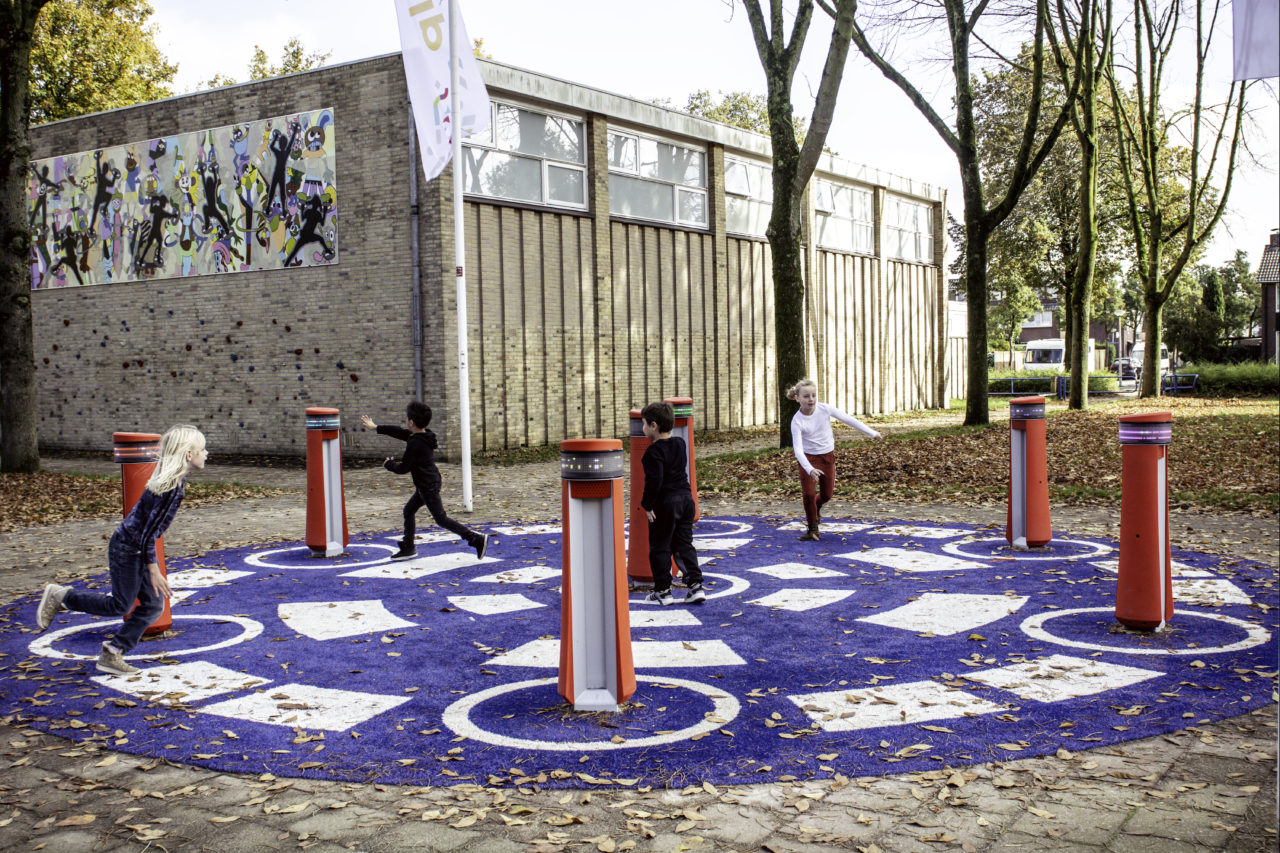 Speeltuin Boswinkel - the Netherlands | Yalp Memo Interactive play pillars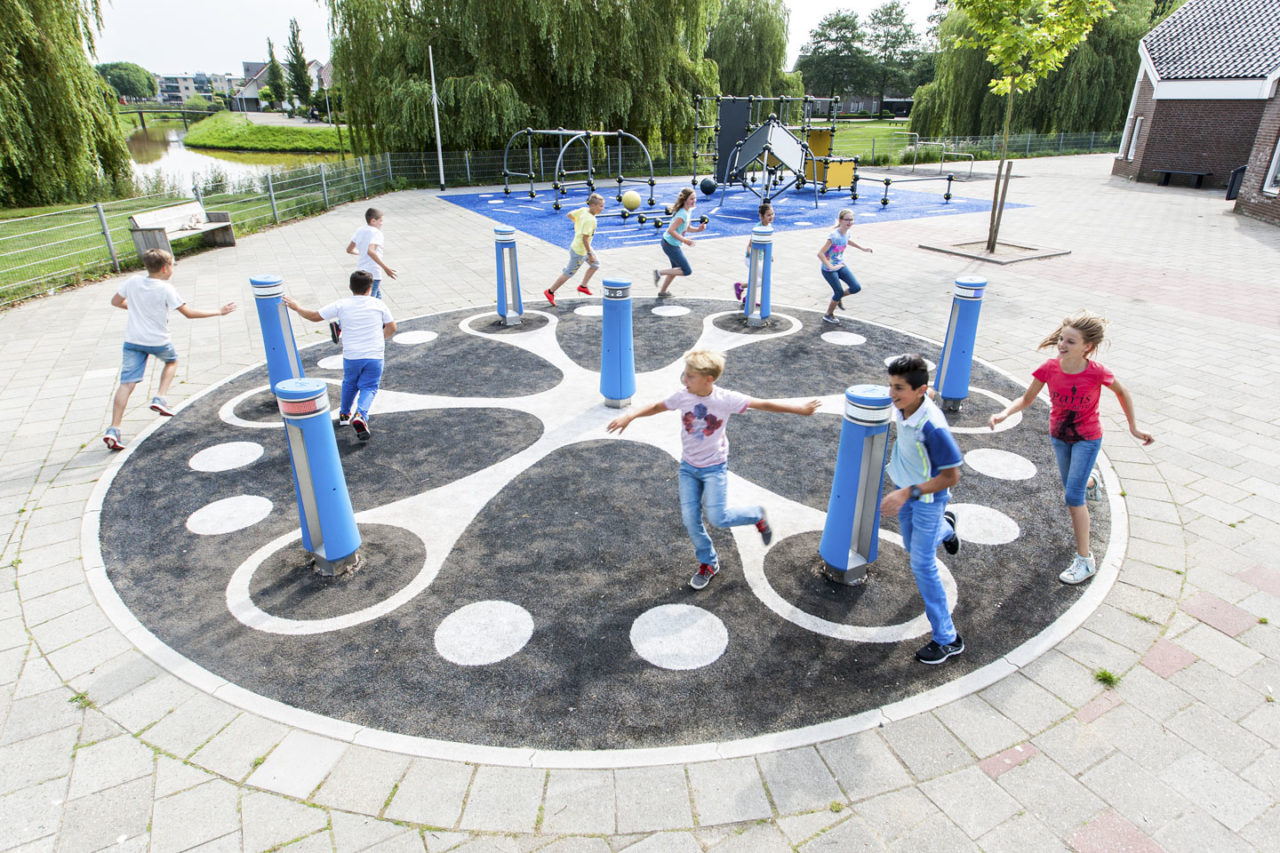 Julianaschool - The Netherlands | Yalp Memo Interactive play pillars
Static or dynamic
As the interactives are internet-connected, we can provide dynamic content or game updates, remote access, and analytical data, all significant to the solutions' long-term value.
In Norway's good practice, this means we can provide the customer with feedback on how well the product is being used. They can then mirror this to their investment. Last year alone, Yalp provided 290.000 hours of play to the world. This makes me proud and passionate about what we do!
Put it to the test
I want to end this blog with a small exercise. Below I have listed items to score from 0 – 10. Of course, you can expand this list to your wishes. For example, add competition, the possibility to play in the evening, 21st-century skills. You are your own judge, so it can not be done wrong. How cool is that!
For example, I scored a standard playground consisting of a swing, sandbox, play tower with a slide and climbing element. I rated this playground with 52 points (see table). Next, I scored one Yalp Sona Interactive dance and play arch along with the same measurements, scoring 90 points. When dividing the budget by the score, you find the investment rate is lower with the Sona.
Please do not make false conclusions. In my perfect world, I would opt to raise the budget to combine traditional with interactive play.
In conclusion, please consider doing things differently and with a clear vision of what you want to achieve. In the playground business, I preach to look more to the earnings. This might add much more value to your city or business. You might surprise yourself seeing elderly play together with teens and small children and others challenging each other and having even more FUN together.
Play-is-on.