Written by: Kim Dijkman – Project Design Specialist at Yalp – 19 Juni 2019  
Our design team
At Yalp, we have our own design team. They are fantastic at translating the customer's wishes into unique and suitable designs, taking into account necessities such as fall zones and surfaces, walking routes, accessibility, safety, and much more. Yalp's playground designer Kim Dijkman talks about her 9 do's and don'ts during the design process.
1)Are you going to expand an already existing place? 
Take the current design into account. Ultimately it is all about the overall atmosphere and appearance of the area.
2) The entrance
Which side do people enter the playground? Is this the desired position, or would you like the entrance to be placed elsewhere? Determining where you will position the entrance will give you an advantage with the placement of your sports and play equipment.
DON'T: Never place a fantastic product with its backside towards the entrance. This will not look inviting when walking past the playground.
DO: You need to leave a great first impression, so make sure the playground is eye-catching when viewing the area from the entrance.
3) Look at existing elements
Is it a wooded area? Take the tree roots into account when mounting your sports and play equipment. Trees also provide shade and are desirable when creating resting places in areas with lots of sun.
DON'T: Cut down natural elements unnecessarily.
DO: Use the entire area. This includes natural elements such as trees and slopes.
4) Wishes and requirements
Make an inventory of your wishes and requirements and the wishes of the public. For example, if a residential area has requested a soccer field in the past, you can use this wish in the design.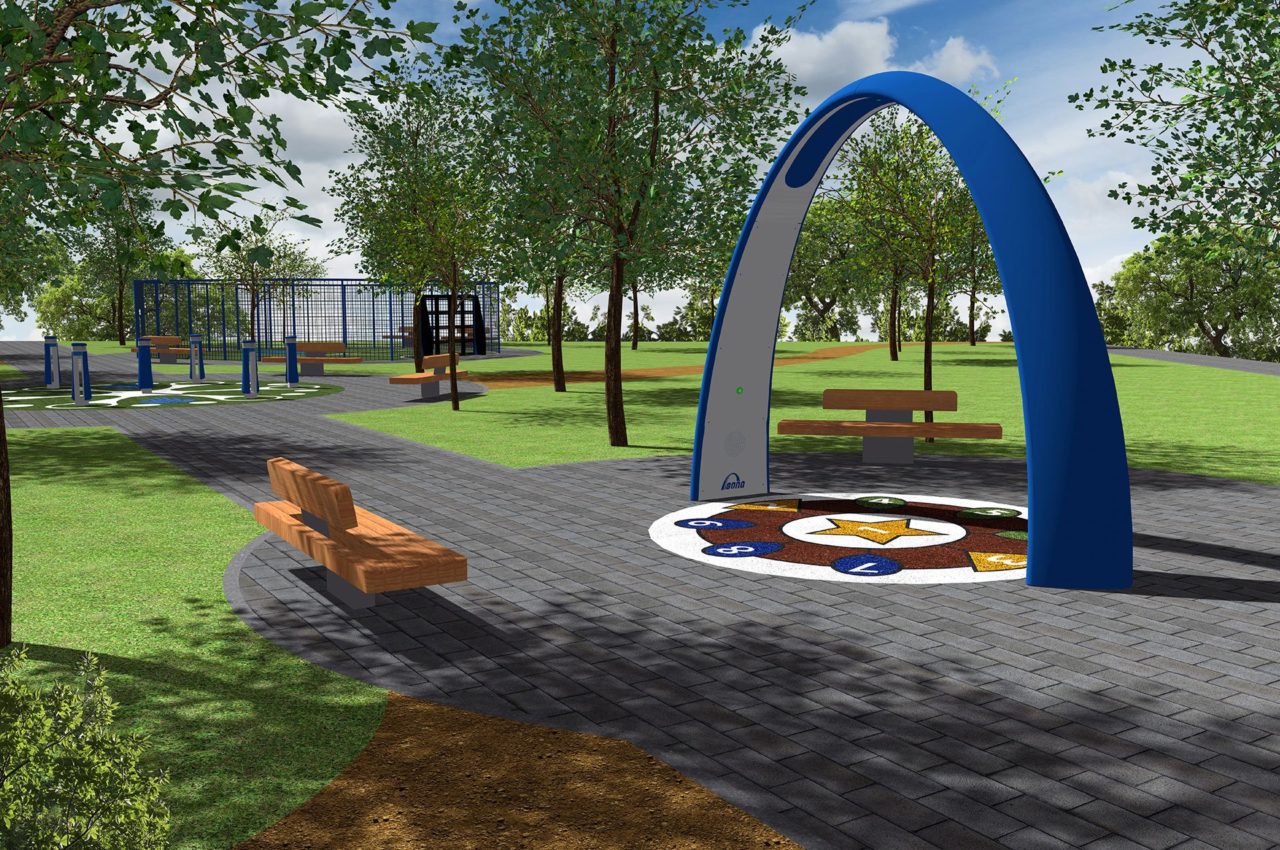 Yalp Design Service - Playground and sports field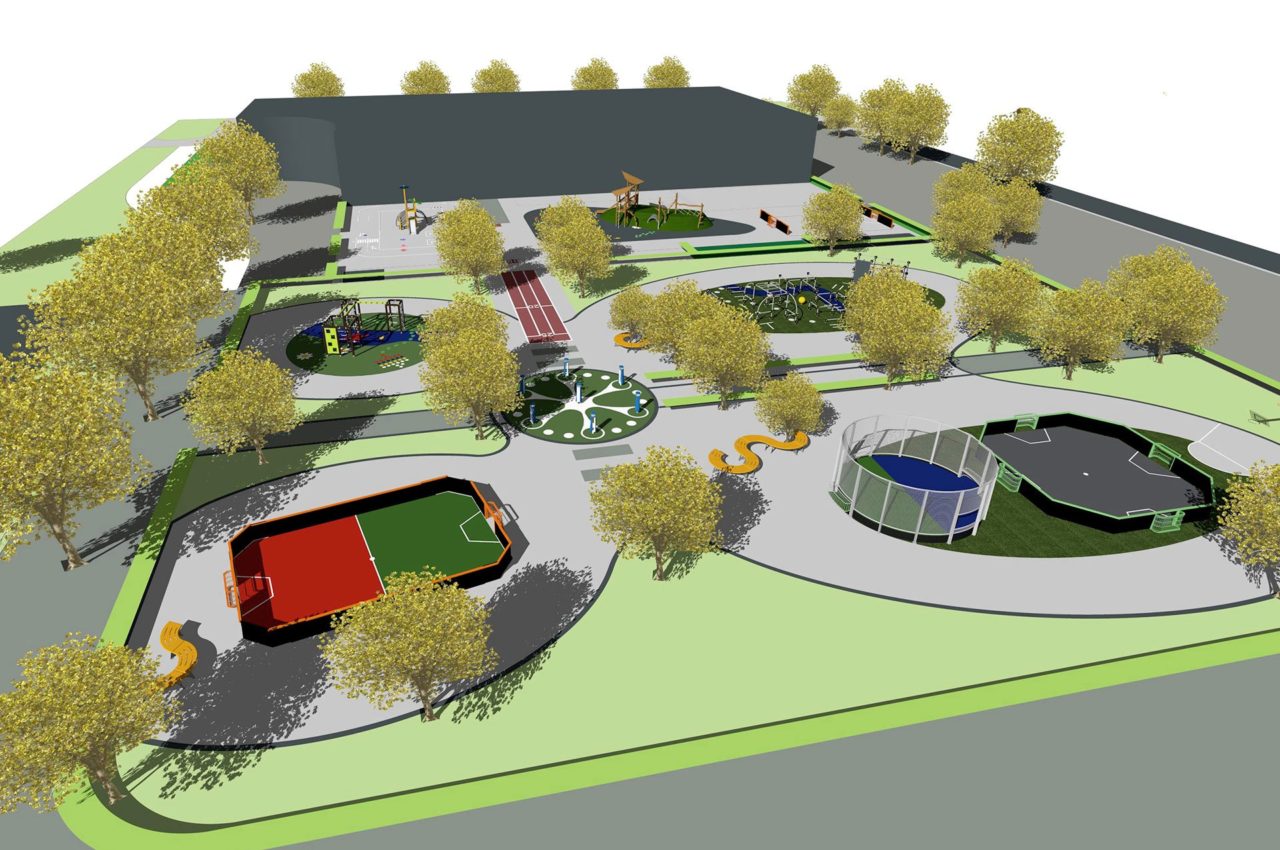 Yalp Design Service - Playground and sports field
5) Determine your target audience
Do you know your target audience? Does it concern playing children aged 6 to 12? Or do you have a sports area in mind for people aged 0 to 99? Do you focus more on sports or play? Or do you target starting or advanced athletes? Determine who your target audience is so you can make better design and purchase choices.
DO: To determine who your target audience is, you have to get in touch with the people. In the surrounding neighborhood, at sports facilities or schools, depending on what type of playground you want to create.
6) What do you want to offer?
Sports or play? Both?
When it comes to sports, you can think of soccer, free running, tennis, field hockey, and play; you can think of cycling, rollerblading, climbing, and sliding. Don't forget about the resting areas with benches and a water fountain.
DO: Attract visitors to your playground by placing benches insight into the play or sports playset. This way, the kids can play, and their parents or caretakers can relax and keep an eye out.
7) Appearance
What vibe do you want to portray? Do you have a specific theme?
You can thematize and customize the interactives and flooring in various ways. Do you opt for a green Yalp Sona Interactive dance and play arch that matches the natural environment, or do you opt for a rainbow Sona, a real eye-catcher!
Any thoughts on the flooring?
You can get your logo or a specific theme incorporated in the flooring to match the custom interactive.
Visit our design service page and check out all the possibilities.
8) Think about the environment
DO: Think consciously about the future. Play areas are fantastic places in the public space that will determine an image for years to come. When you foresee several neighborhood shifts, such as opening a new sports facility, you can take this into account for the design.
Think about energy consumption and use green energy where possible. Several municipalities use our interactive Yalp Solar as a green solution.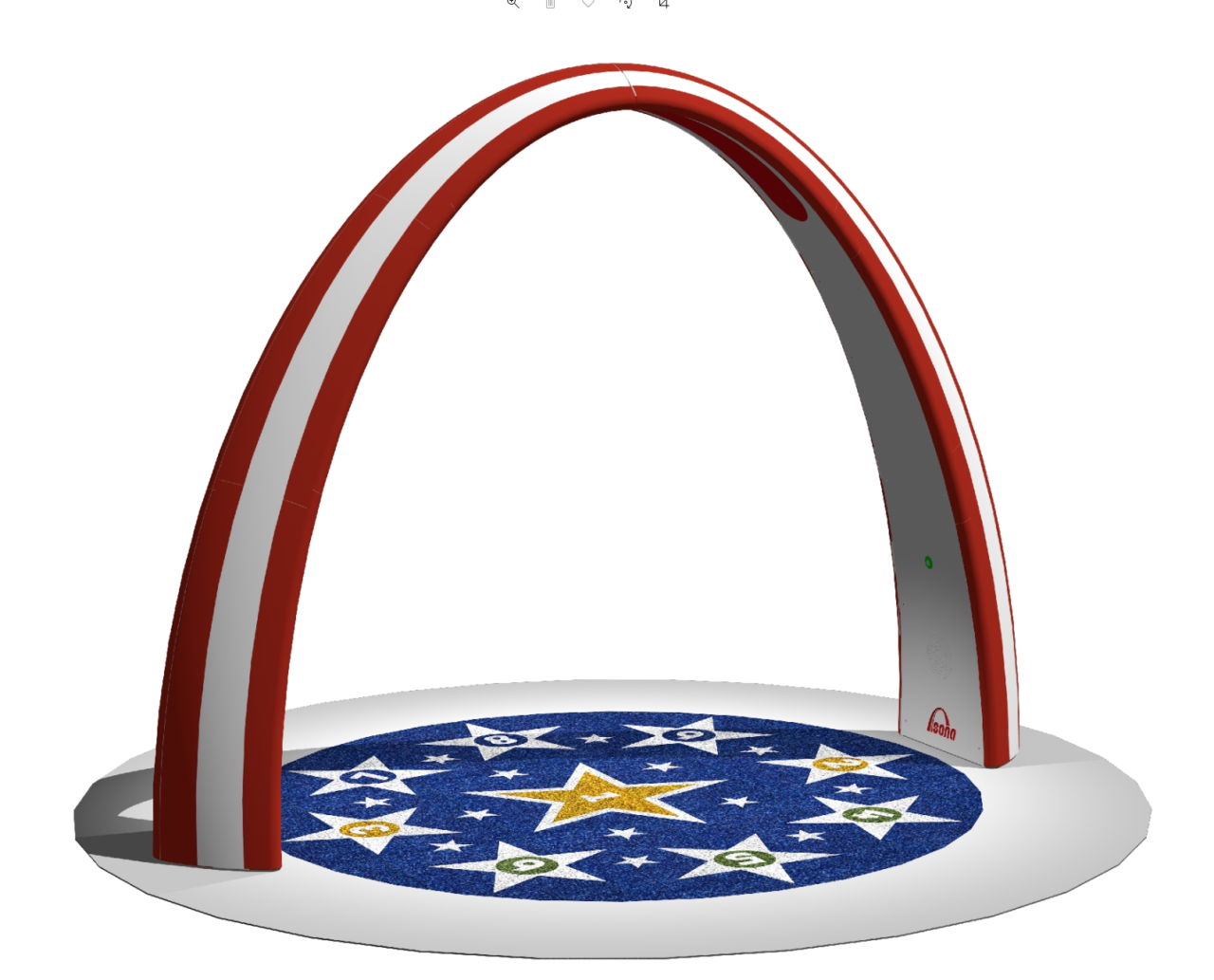 Yalp Sona - Interactive dance and play arch with themed floor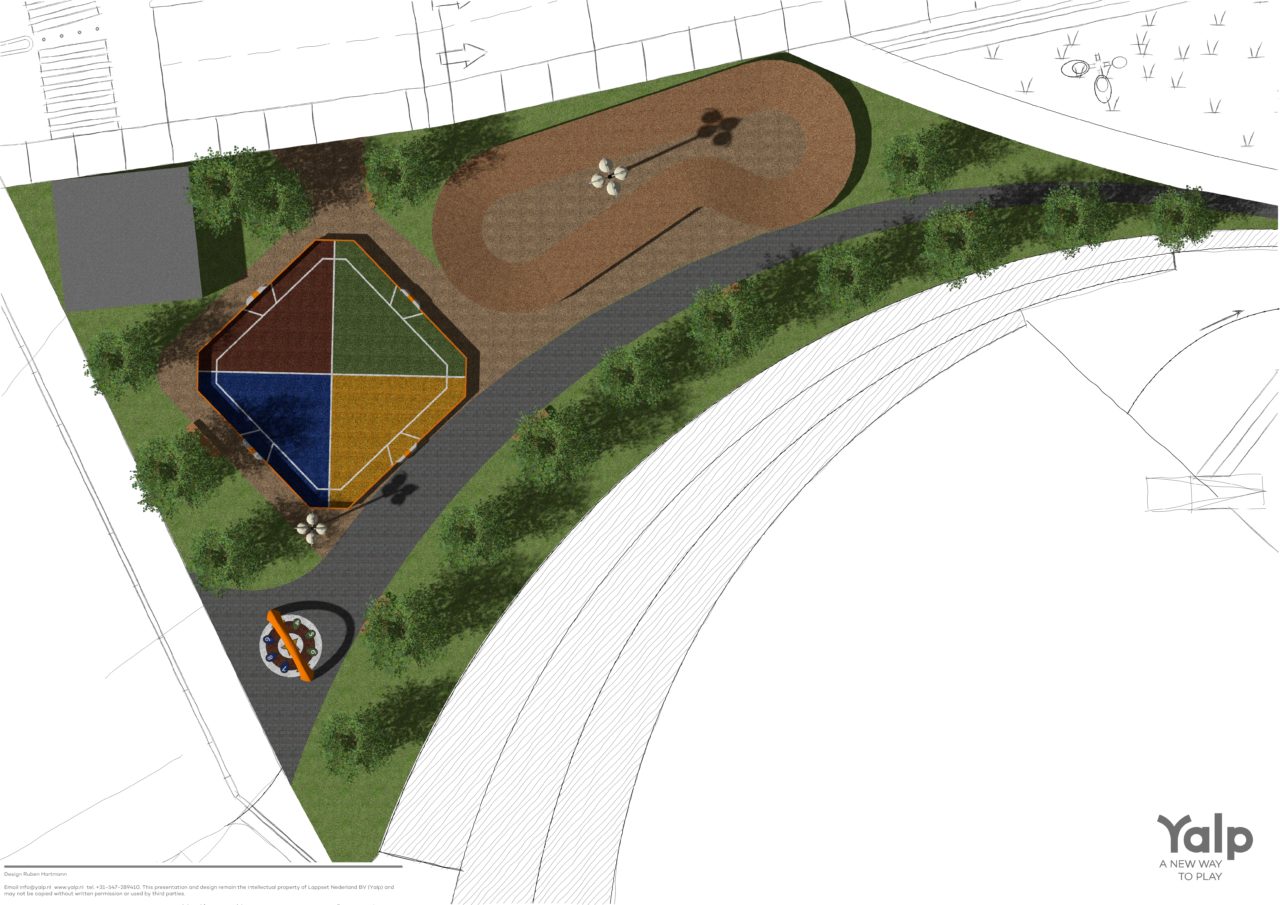 Design Yalp Toro - multipurpose sports field and Yalp Sona - interactive dance and play arch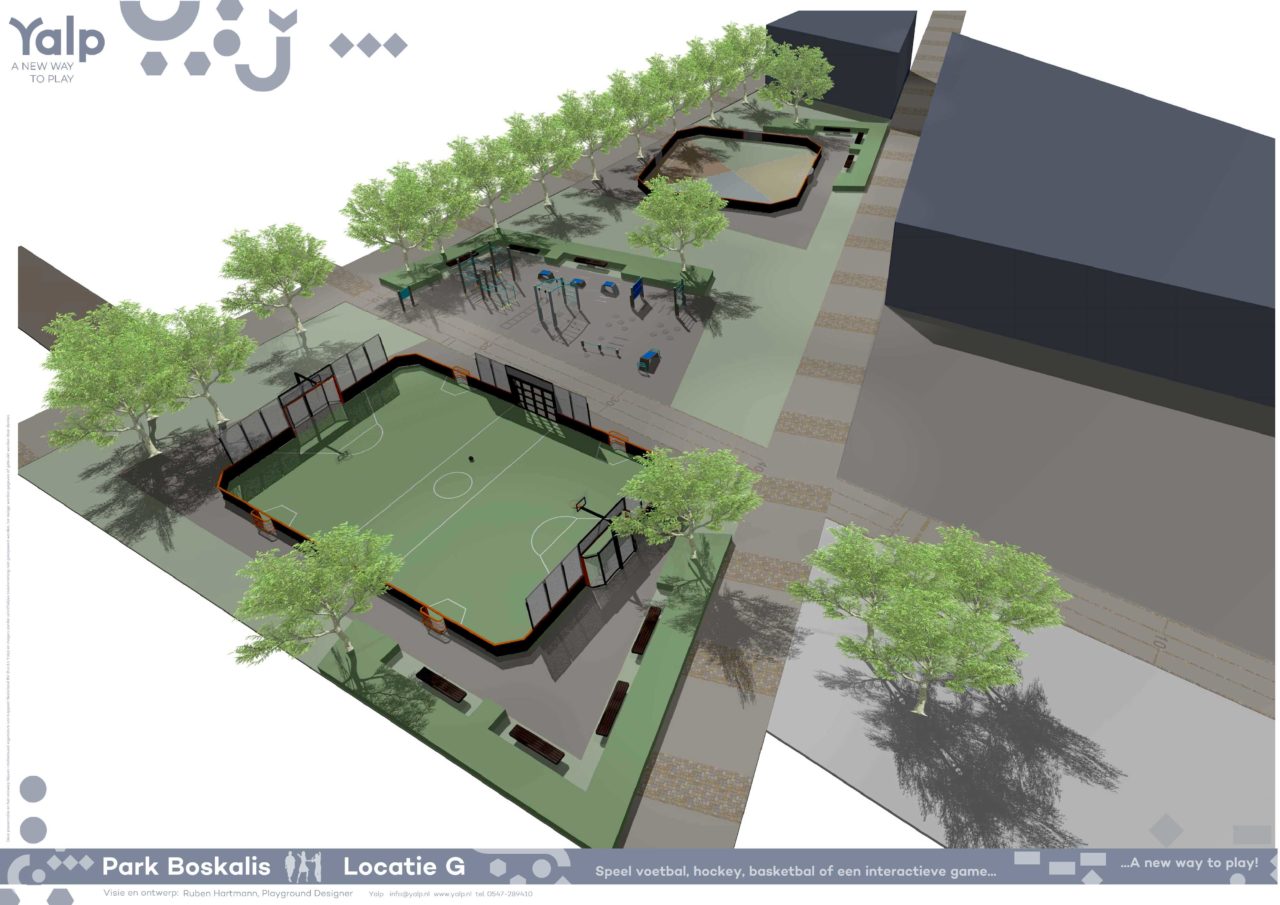 Design sports facility with Yalp Toro - Multi-purpose sports field