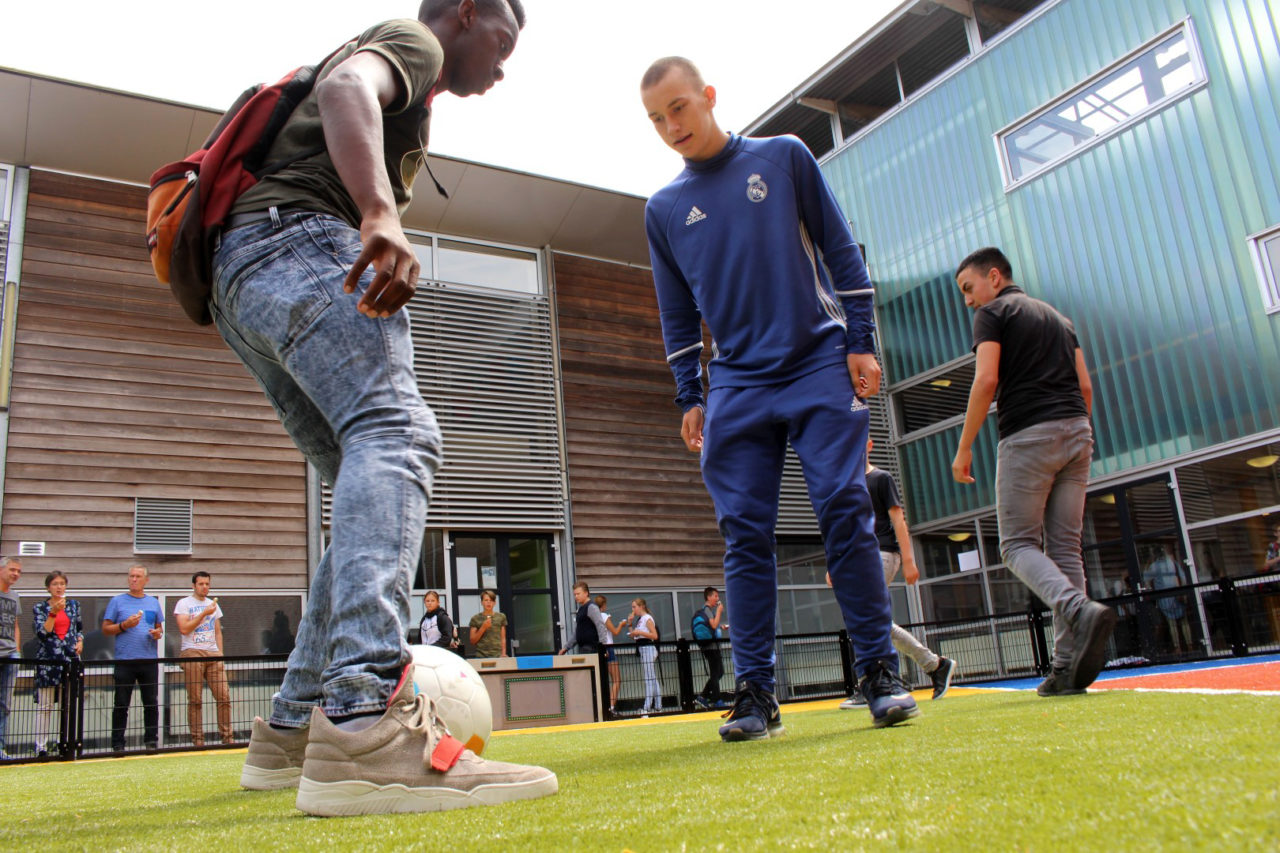 The Yalp Toro arena fits with the "healthy school" project in which schools encourage children to be more active. Mariska Arendsen (Remedial Educationalist at the Edison College):
Being active is good for everyone. Physical activity has a beneficial effect on fitness, wellbeing, and body weight. Many studies show that everyone is getting less exercise, including young people. They spend a great deal of time on their tablets, mobile phones, and watching TV. The proportion of pupils who are overweight has also increased in recent years. The Dutch Institute of Sports and Exercise (NISB in dutch) advises young people between the ages of 12 and 18 to engage in moderate-intensity exercise for at least 1 hour every day. The results of the Emovo survey were announced last month. Emovo is an anonymous national survey. The survey was conducted amongst second and fourth-year pupils during their 2015 / 2016 academic year. It showed that only 17% of pupils engage in moderate-intensity exercise for at least 1 hour a day. Edison College scored below the national and regional average. Therefore, the school decided to facilitate physical activity more proactively and set a good example for pupils.
It facilitates bonding and enables pupils to further develop their social skills; after all, you do it together.
We opted for the Yalp Toro with good reason: the installation is active, and the game element appeals to this generation of high school pupils. You also play together with the Yalp Toro. Playing together helps pupils bond and engage in something positive together. It provides a release and expands the senses. Many pupils need physical release during break time to be able to concentrate on their schoolwork again afterward. Also, it facilitates bonding and enables pupils to develop their social skills further; after all, you do it together. I also think it promotes interaction with children other than your immediate classmates.
More exercise during breaks
The Yalp Toro Interactive sports arena is being implemented into the PE lessons. Patrick van Kampen (PE teacher at Edison College):
The Yalp Toro is a unique product. We already know that exercise is good for our pupils, but you can also use this arena for sensorimotor training (responsiveness), which makes this playing arena truly unique. It's therefore ideal for incorporating into our PE and sports lessons. The arena ensures pupils get additional exercise during breaks and free periods and makes it appealing to remain at school instead of "hanging around" the neighborhood. It gives our school's fun factor a huge boost!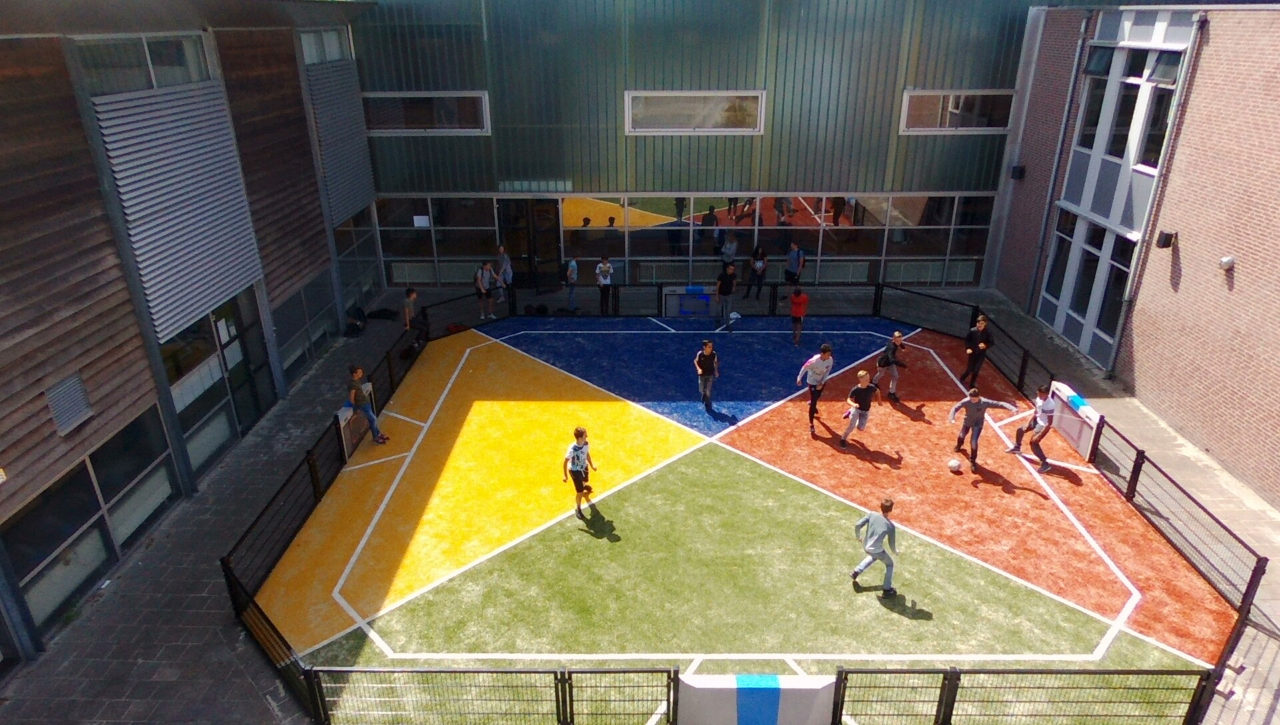 Read more about interactive play in sports areas and school solutions!
Do you want insight into a personal solution?
Would you like further advice on how an interactive device could be the solution for you? We would be happy to brainstorm with you and find the best solution for your needs!
Let's Talk!