Sweden on the road to becoming the number one DJ country!
The boardwalk at Gröningen in Helsingborg is filled with music. Many DJ-dreams came true when Sweden's first interactive, the Yalp Interactive Fono DJ-booth, was installed.
"It was full of activity from the start," Josett Dahlin, initiator and landscape architect at the Helsingborg City Council, explains. "There have been many musicians here, both teens and smaller children who borrowed their parents' phones to play their music. Surprisingly we've also seen elderly that read or heard about the new DJ trend and wanted to see the new DJ-booth for themselves."
Global DJ trend
Josette Dahlin got to see the Fono for the first time during a Trade Show that Lappset attended. She liked the idea of setting the global DJ trend into motion in Sweden, with great Swedish performers in mind, such as Avicii and Swedish House Maffia. "Lappset is good at picking up what the younger generation likes. They have come up with many innovative solutions, and Fono is a good example."
Big success from start
After following a seminar with Lappset, Helsingborg received the opportunity to borrow a Fono over the summer. Josette explains, "It was a success right from the start. The people were curious, and it's interesting to see how Fono attracts all generations." It didn't take much to convince the higher authority that the city should keep the Fono after the loan period had come to an end. "Everyone had seen how much visitors appreciated it, so it was more like we needed to find arguments why we couldn't keep it," Josette says.
"In Helsingborg, we opted to place the Yalp Fono on the boardwalk right by the sea. It's the perfect spot!"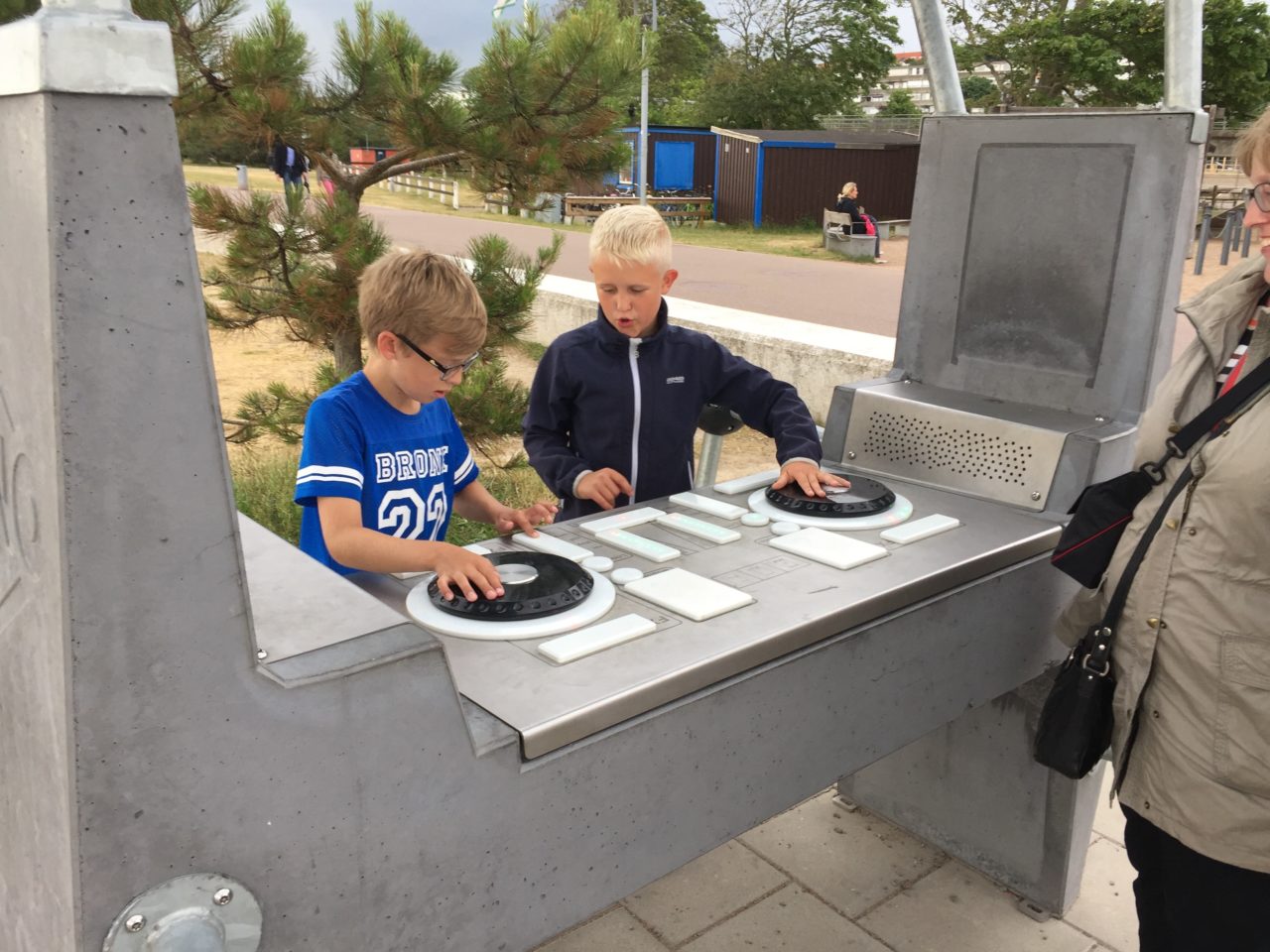 Yalp Fono - Gröningen - Helsingborg, Sweden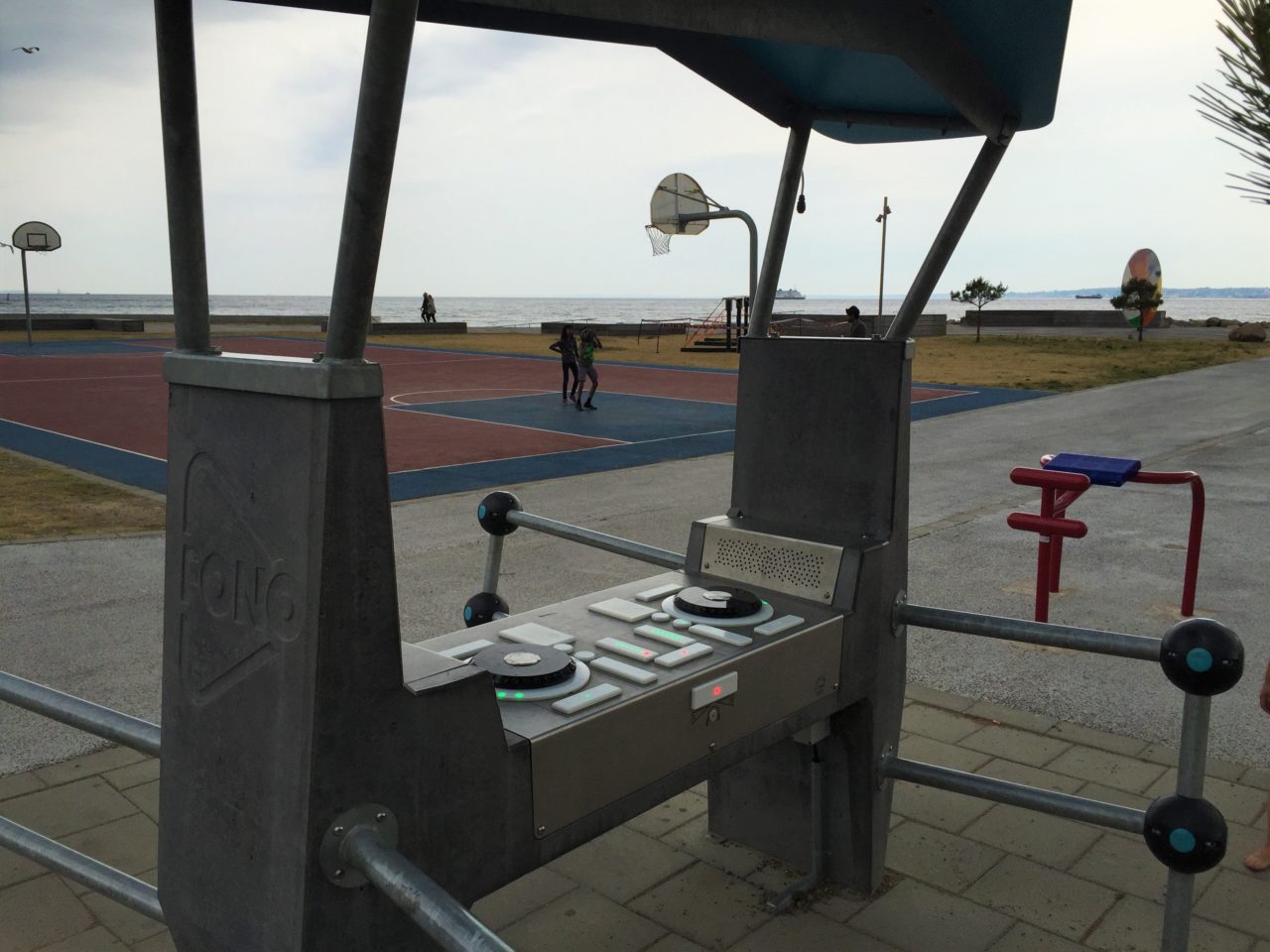 Yalp Fono - Gröningen - Helsingborg, Sweden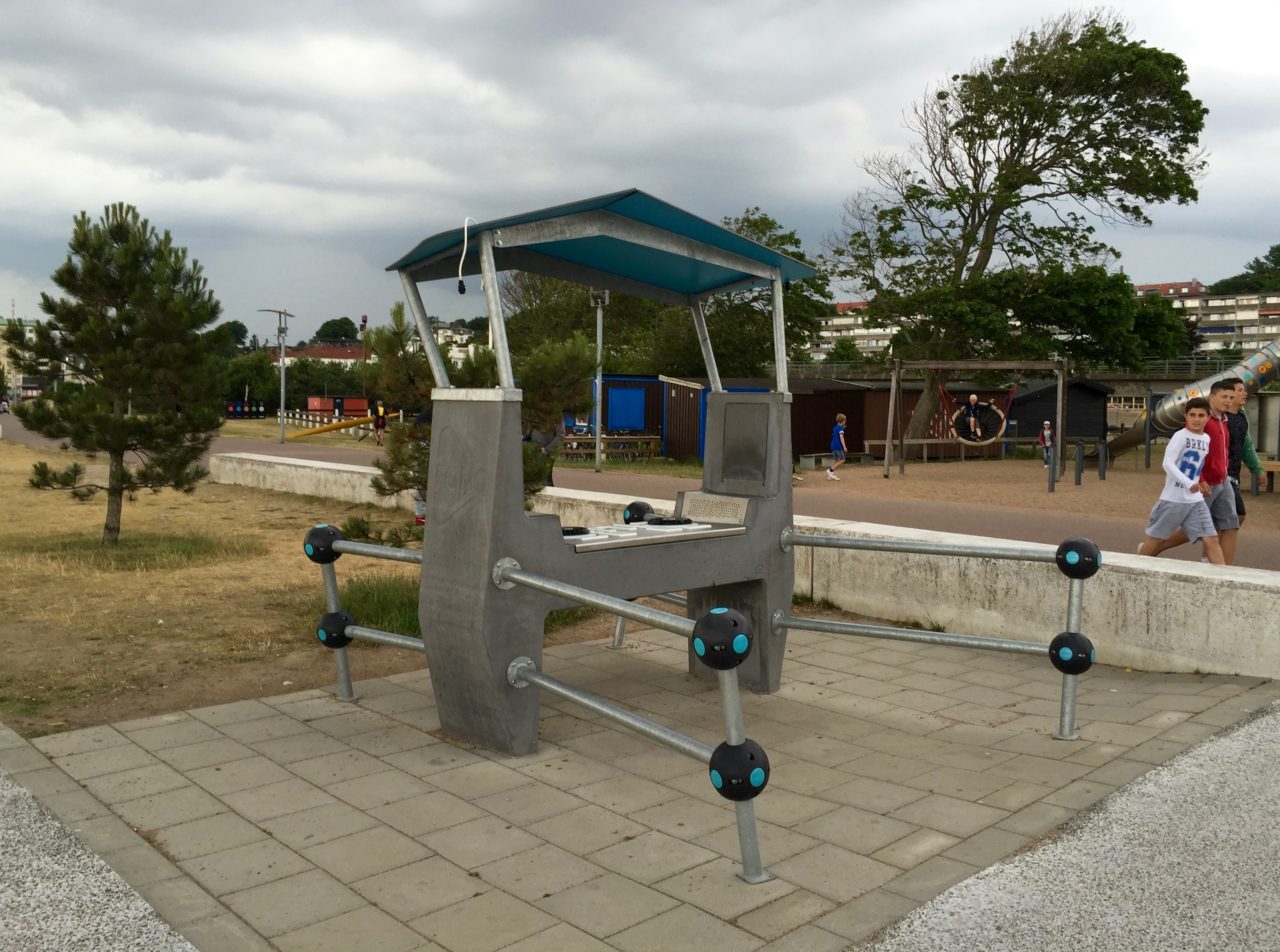 Yalp Fono - Gröningen - Helsingborg, Sweden
Girls take over!
In the area, there's also a basketball court, outdoor gym, and a skate park. "It was the perfect spot to place the Fono," Josette says. "It's not located in a residential area, and we notice the younger generation gathering here a lot. The Fono's been played massively this summer! I passed by once and noticed it was so crowded that I could hardly get anywhere near the playset. It turned out that there was a gymnastics team of around 70 girls that visited the city for a competition they participated in, and they performed their entire dance set with their music playing on the Fono. It was surprising to see it wasn't just boys showing off their skills; the DJ-table also attracted many girls. It's amazing to see girls owning the space and show off their creative skills as well, such as performing dance routines. You often see girls just sitting/hanging around the skate park watching the boys do their thing. The Fono is showing it's attractive for all genders. I love that!"
Becoming the next Avicii
Josette points out the importance of finding products that can be used by anyone, regardless of abilities or gender. "For this matter, Fono is a brilliant example. Not everyone likes/can follow courses or DJ training sessions. With a product like Fono, anyone can become a star!"
"It was a success right from start. The people were very curious and it's interesting to see how Fono attracts all generations."
Read more about interactive play in cities and the Yalp Fono!