Playgrounds need to be designed for kids and families of all ages and abilities, but unfortunately, not all of them are.   That's why the founders of Toms River Field of Dreams in New Jersey worked tirelessly to design and fundraise for an inclusive playground. This playground will provide an opportunity for children and adults with special needs to play with and their family members and friends.
The Toms River Field of Dreams (TRFOD) is a project with a mission to encourage and engage our communities (Monmouth and Ocean Counties), with a focus on those with special needs, in physical and social activity by building a community complex to provide opportunities for special needs individuals of all ages and abilities to engage, explore and socialize together. (https://rwjbhfieldofdreams.com/)
Located in Toms River, New Jersey, the Field of Dreams is truly a playground for all. The inclusive playground features numerous accessible playground equipment provided by MRC Recreation, including the Yalp Sona Interactive dance and play arch.
The Yalp Sona Interactive dance and play arch is an excellent example of inclusive design. The Sona challenges players with various innovative and engaging games and is an outstanding addition to any smart playground. Not only does it look super cool and modern, but the Sona is also durable and easy to maintain. It works intuitively: if you go under the bow, it will immediately ask you if you want to play a game! The Sona is designed to be inclusive, making playing outside available for everyone.
No matter your age or ability level, this playground has something for everyone!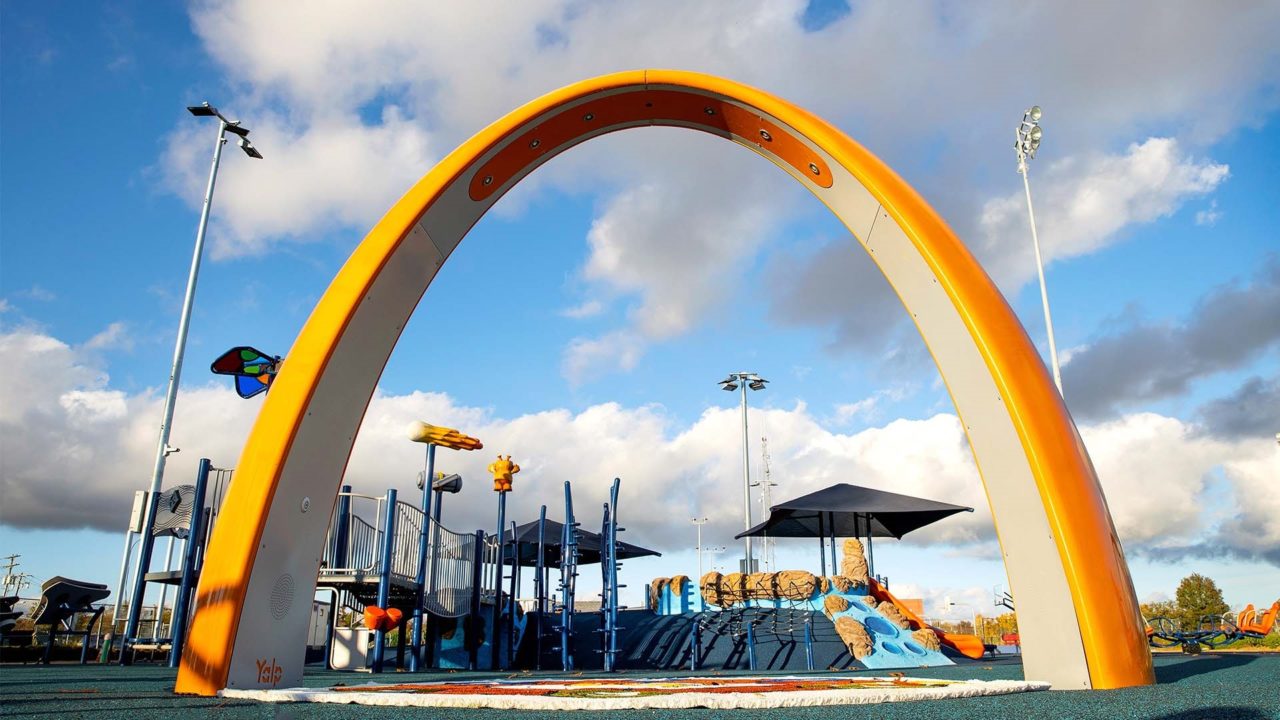 It will provide a place for residents – with or without a disability – to come together, engage and enjoy a variety of experiences within one community space
This playground is a place for everyone to enjoy. The playground will serve as a gathering place for friends and family members, or even give the opportunity for people to get to know one another. This park will be where children with special needs can interact with each other and their friends in a fun and playful environment.
Everyone can enjoy this new inclusive playground!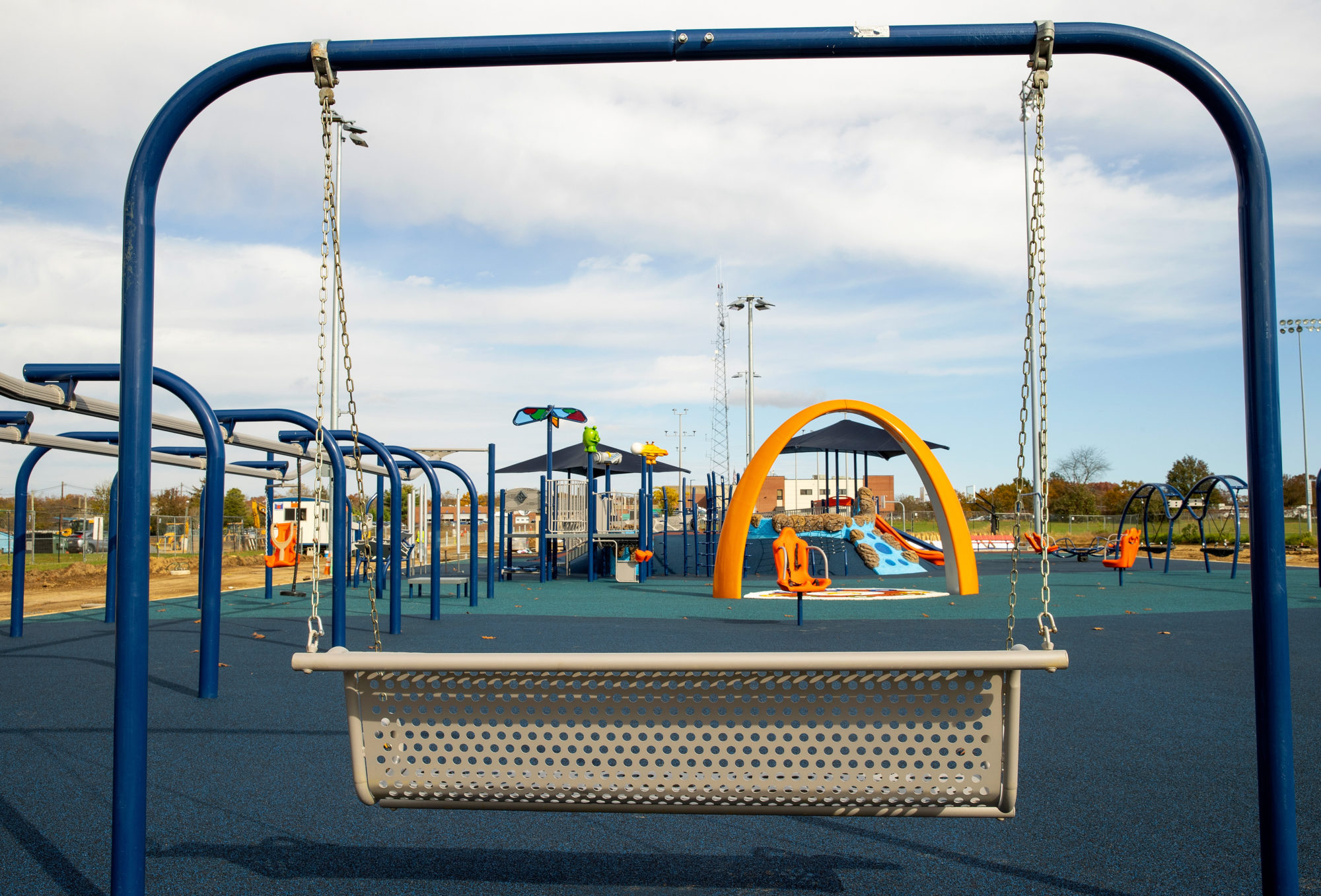 Inclusive playgrounds
At Yalp, we have three action points for inclusion. The 3 Cs of inclusion cover every step of the process needed to create and design an inclusive play space.
Read our research and download the Sona Inclusive play research paper
Read more here