The mayor of Roquetas inaugurates new themed, inclusive, and interactive playground equipment in Los Bajos Park.
The mayor of Roquetas de Mar, Gabriel Amat, accompanied by the councilors of Urban Agenda, José Luis Llamas, and Susi Ibáñez, Councillor for Parks and Gardens, has inaugurated the new playground that has been installed in the southern sector of the Parque de Los Bajos.
San Rafael Salt Flats has been the theme chosen for this children's recreational area with a double zip line, an inclusive swing, and a Yalp Memo Interactive play pillars. The first time one has been installed in the province. The new children's play area, which has an area of 676 square meters, is set in Las Salinas de San Rafael since, in the past, this space was part of the salt mines that occupied the current park.
We are pleased with this new children's endowment that the little ones will enjoy; our intention is to condition this recreation area for families of Roquetas de Mar in the Parque de Los Bajos, to put in value one of the most exciting points of our municipality,
says Amat.
With this action, the City Council aims to continue in the line of creating outdoor spaces for the enjoyment of families and contribute to improving the quality of citizens through the improvement of public services.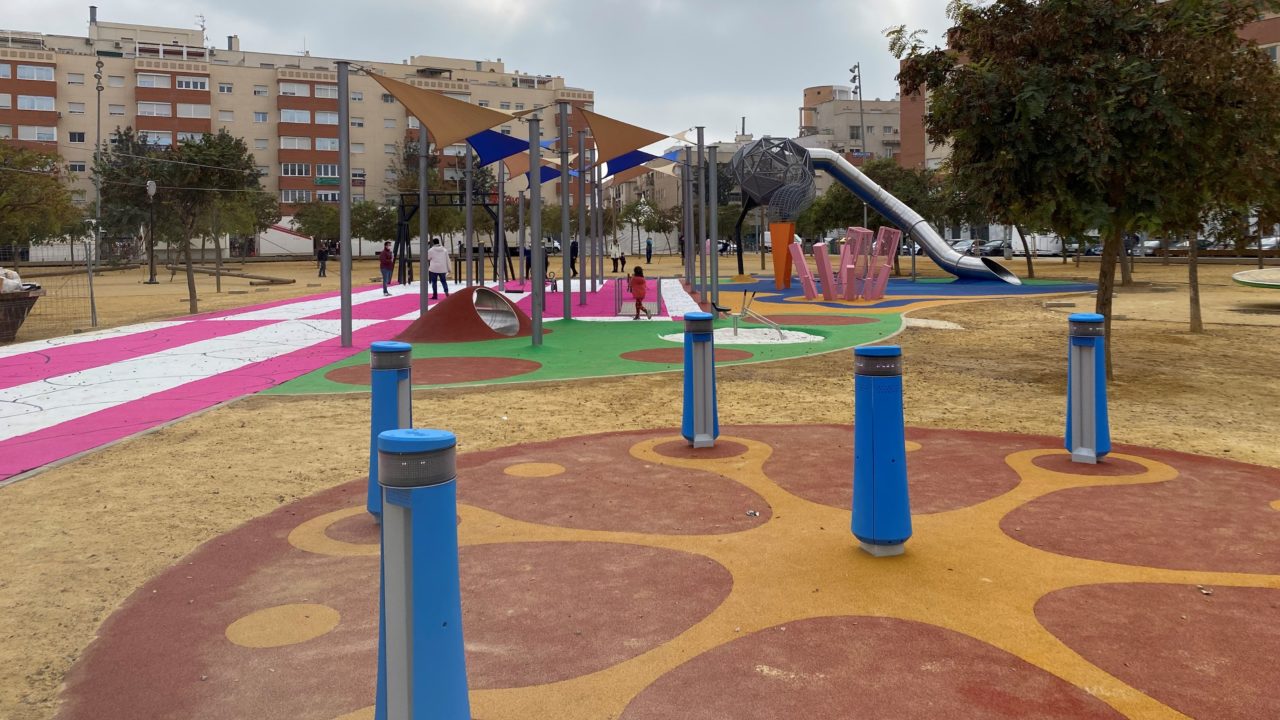 Inclusive and accessible games
This new playground is aimed at children up to 12 years old, although children between 12 and 15 can also enjoy many playsets. In addition, the playground equipment is fully accessible and innovative, along with a Memo that encourages activity through interactive games. Children with reduced mobility can also enjoy this recreational area.
Specifically, an inclusive seesaw has been installed along with other games such as a double zip line, a sandbox digger, a rabbit hutch in a mound, a seesaw, a climbing wall, a tent, and a Yalp Memo Interactive play pillars, which offers educational games, is the first of its kind installed in Almeria and promotes social interaction and physical activity.
We could already see the big success in play hours during the opening! But also in the last few months!
The playground also has a vertical climbing structure, a slide, an artificial grass floor, and continuous white and pink safety pavement, typical San Rafael Salt Flats colors. This park has been installed by the company Lappset España VR, S.L..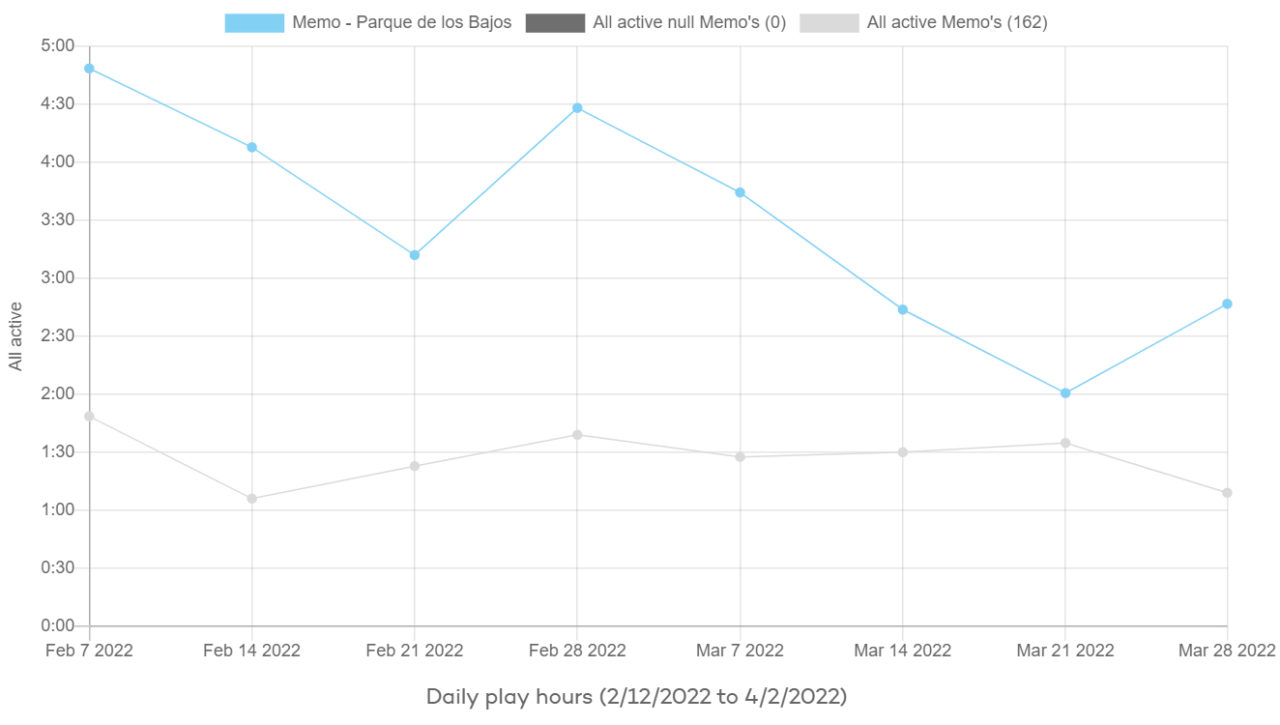 Daily Play Hours - Parque de los Bajos
Daily Play Hours - Parque de los Bajos