Johnson County Parks Department's wanted to design Independence Park to become an inclusive park. Fundraising efforts to update the park were underway for about three years. And in 2020, the County was finally able to purchase the main playground and surfacing with Midstates Recreation!
Because inclusivity is the goal
A Kid Again foundation got wind of Johnson County Parks' endeavor when searching 'inclusive park' online. They saw that the parks department was seeking donations and sponsorships for their inclusive park and A Kid Again reached out to them. When they found out everything had already been purchased and funded, A Kid Again still wanted to contribute somehow because they had received a grant from the NBA All-Star 2021 Host Committee. Each year the NBA All-Star Host Committee supports various projects in the state that will hold the All-Star game. With this year being Indiana, the Committee funded 21 unique community projects across the state. A Kid Again applied and received a grant to support an inclusive playground. That is when the Foundation reached out to Johnson County Parks about collaborating. Because inclusivity was the goal, Amber Berninger from Midstates Recreation suggested the Yalp Sona Interactive dance and play arch to A Kid Again and Johnson County Parks. Both organizations were onboard pretty quickly.
The arch is striking in appearance. They liked its shape, as it's well suited with the other equipment on-site and it was something that people of all abilities and ages can play on together. The Sona is truly inclusive. A Kid Again presented the idea to the NBA/Pacers Foundation and received final approval to move forward with the project.
A Kid Again takes large groups of children who are faced with a life-threatening illness on adventures. Their goal as an organization is to provide these children with a day away from the worries of their health and limitations. It is equally important for these children's caretakers to play with the children on these adventures. Because the Sona has no height, climbing, or need for a transfer – adults are more willing to interact in the play. The Parks Department also liked that they can remotely control Sona's games, volume, light, power mode, and see the duration and frequency of play over time.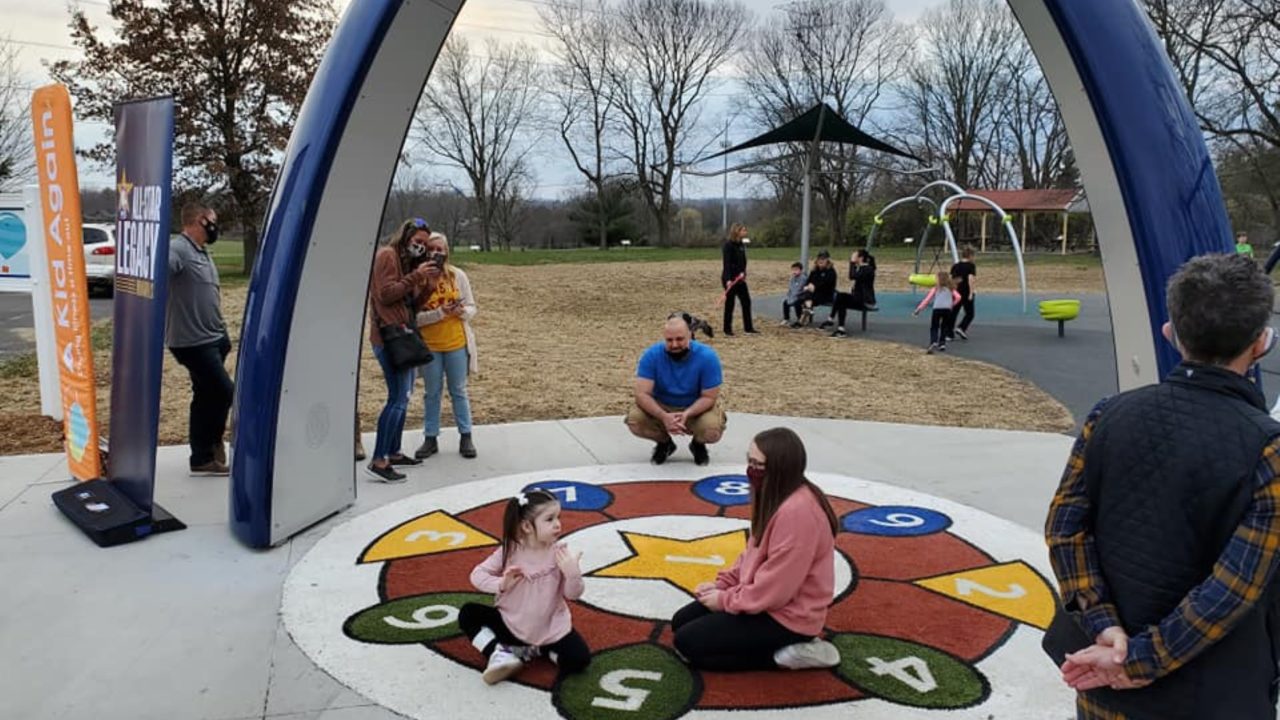 Yalp Sona Interactive dance and play arch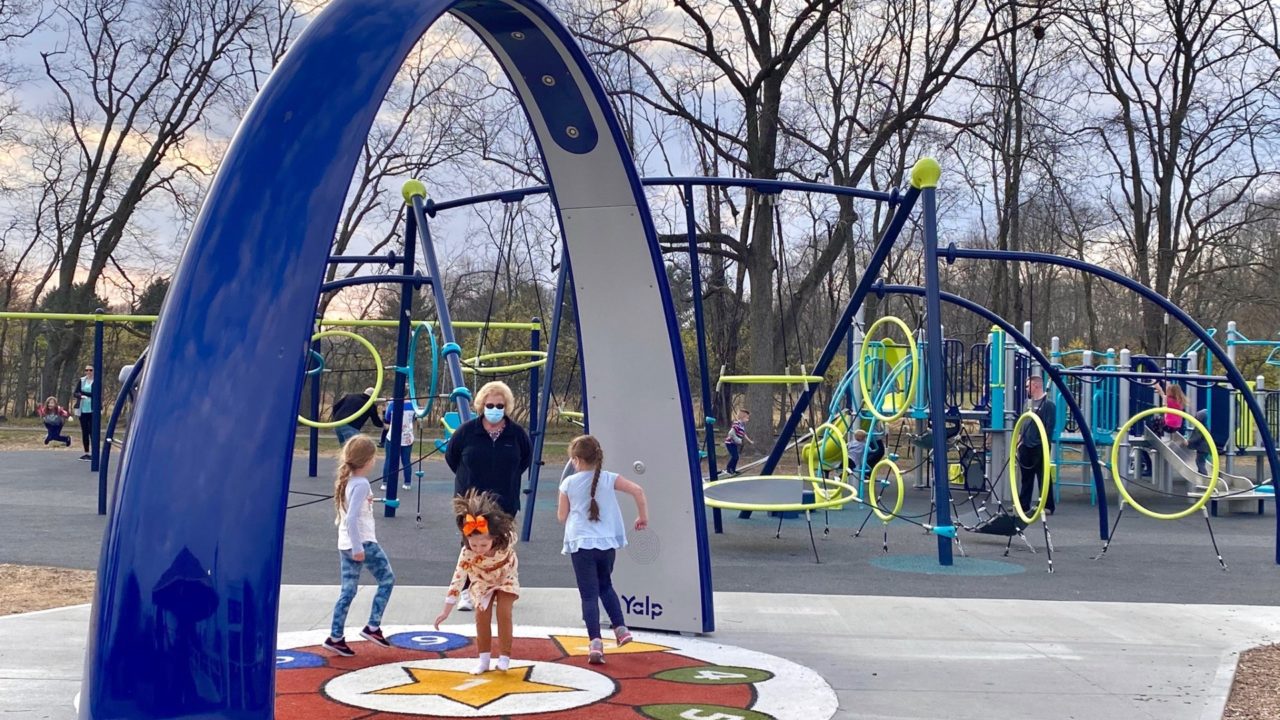 Yalp Sona Interactive dance and play arch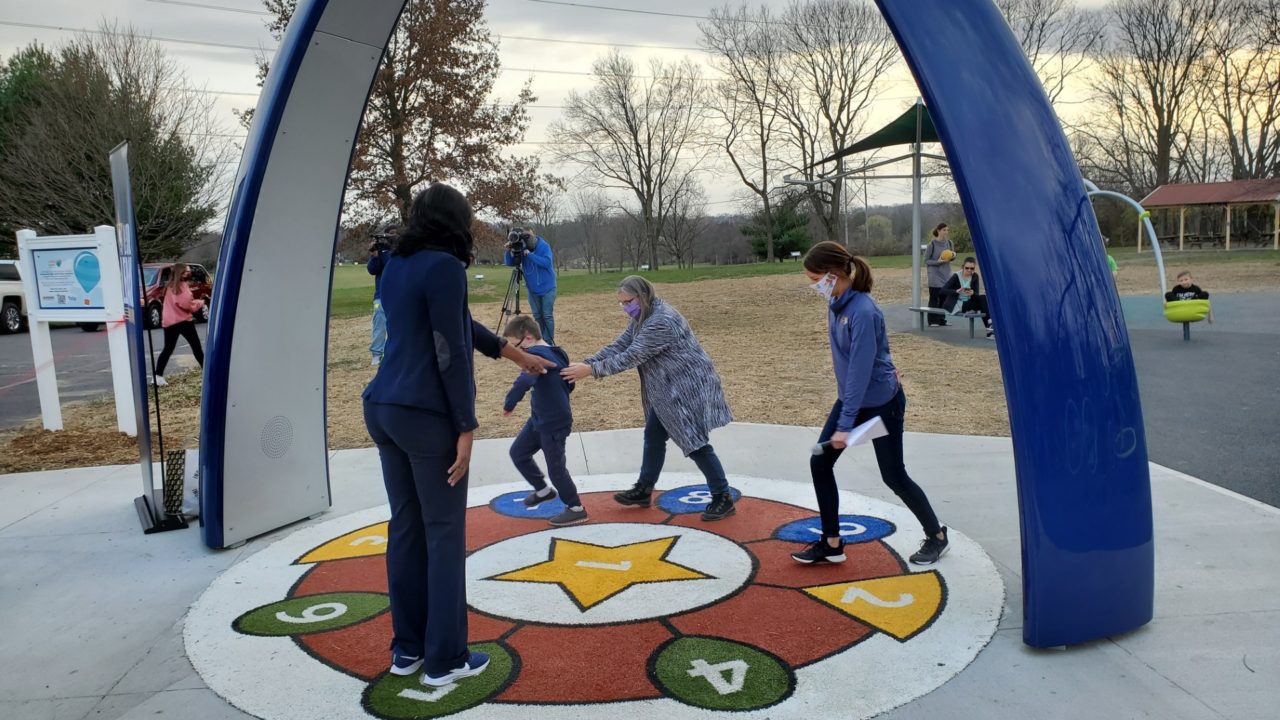 Yalp Sona Interactive dance and play arch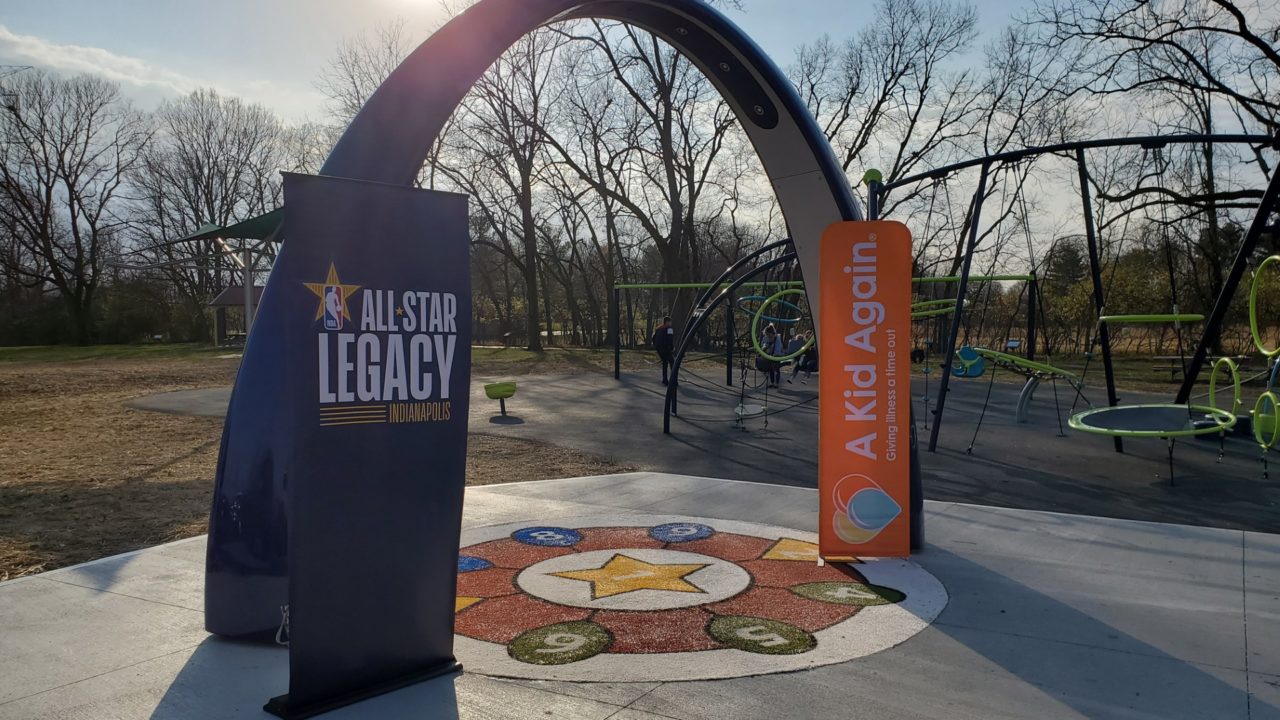 Yalp Sona Interactive dance and play arch
The Parks Department and the community are delighted. Amber Berninger states,
When I first met Megan Bowman Superintendent at Johnson County Parks and Recreation, she was 100% against any type of electronic play system. But it didn't take me long to convince her the Sona would be well suited for this site and user base. Since installation, she has referred to the Sona as "very cool" multiple times.
During the park's opening, Indiana Fever (WNBA team) Vice President and General Manager Tamika Catchings stated how proud she is of the progress they've made.
For me, that's where my heart is, said Catchings. Being able to help these kids dream and to be able to have something they can come to that's just for them, I think that's really, really important.
Read more about interactive play in cities and the Yalp Sona!