Step 1: Orientation/Research phase
You've done your research and shown interest in our interactive sports and play equipment. You want to gain:
✔ Knowledge of all the product possibilities
✔ An idea of product opportunities
✔ The answers to all your questions (new questions might occur)
Step 2: Getting into detail
Our international service team is on hand to answer all your remaining questions and will assist you in determining:
✔ The why of your project: what do you want to achieve? Taking into account location, user groups, safety, stakeholders, etc.
✔ Customization wishes, such as; flooring design, different color(s), or adding custom-made elements. To create the 'wow.'
✔ Which realization steps are needed to achieve the best results, explained in concrete steps.
Step 3: Book a visit to Yalp HQ with a Yalp partner in your country
We believe our products are experienced best when played in real life and would like to invite you together with our partners, to visit the Yalp competence center in The Netherlands. This is where we test, demonstrate, and proudly present Yalp and our products.
✔ Play all the games
✔ Full product demonstrations
✔ Meet our designers
✔ Experience 100% Dutch hospitality
Step 4: Design and proposal
Our in-house design service will bring your playground wishes to life. This can be a complete landscape design plan or a custom design sketch of the interactive playset.
✔ Visualized design proposal
✔ Created by our in-house design experts
✔ Free of charge and without any obligations
✔ Tailor-made to your wishes
Step 5: Ordering and project support
We work with a global network of partners and distributors. We will get in touch with your local Yalp distributor, arrange the project design transfer, and export the interactive product for installation.
✔ Transfer to the local partner
✔ Transport
✔ Installation
Step 6: After service
Customer satisfaction is very important to us. We want every customer to be happy with our products; that's why we provide a Standard Service Pack with every Yalp Interactive product. This includes a 2-year warranty on all electronic parts*. For a truly worry-free experience, customers can upgrade their products to a Carefree Pack.  Discover more about the advantages of a Carefree Pack by contacting us. We're more than happy to help you out; our export managers can be reached for help and support at any time.
✔ Product activation
✔ Access to the online My Yalp tool + My Yalp training
✔ Development of software updates and new games and music
✔ Up to a 5-year warranty on electronic parts (with the Carefree Pack)
You can reach us via contact@yalp.com or +31 (0) 547 289 410
*Please check the Yalp product warranty for all details, limitations, and exclusions.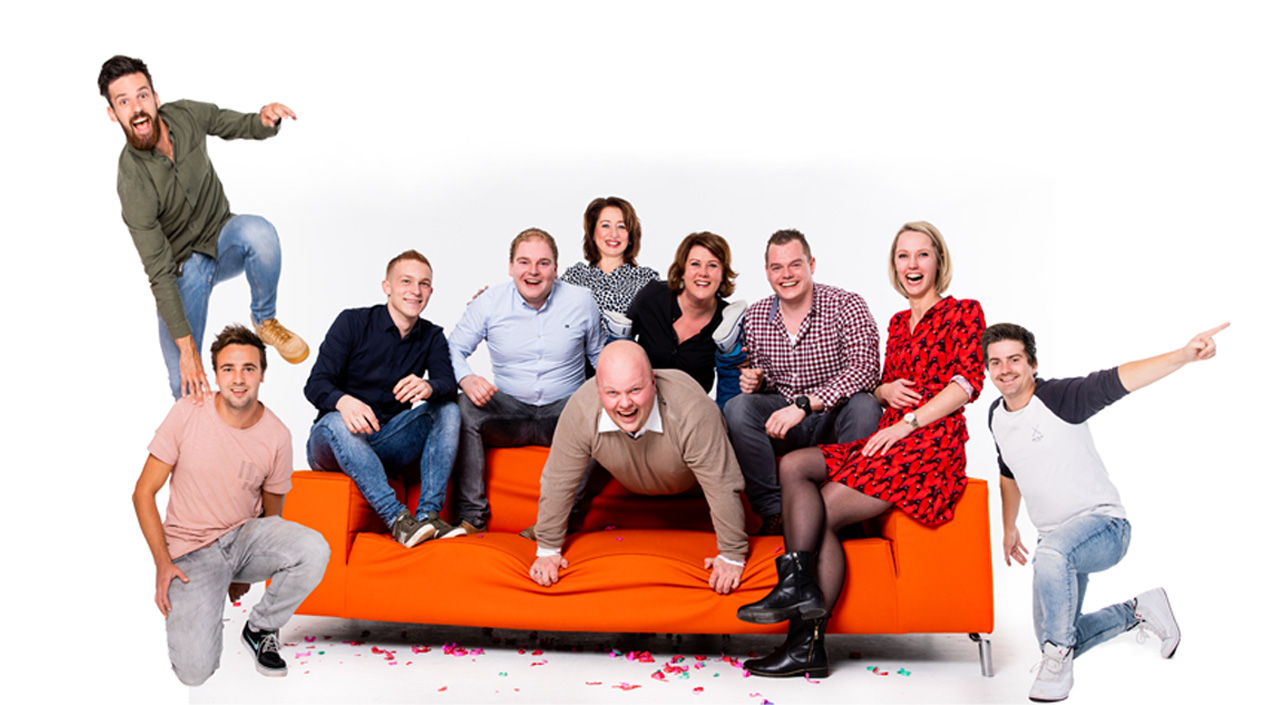 "Customer focus and service are our first priority.
We go for a 9+ score!"
Good is okay, but it's really impressive when we exceed our customer's expectations. 9+ (A) score on Feedbackcompany! It's a fantastic feeling, and the satisfaction and pleasure that comes from these experiences give us the motivation to keep striving for that impressive score! To ensure this, we continue to invest in our organization and our people so that we can manage expectations, keep promises, and have the energy to do something extra, which makes it much more fun and effective. Our office in Twente is the inspiration and epicenter of knowledge for our staff, our customers, and our partners. This is where the research is done, equipment is demonstrated, and many inspiration sessions take place. It is an open academy where everyone is welcome to get acquainted with our concepts, try them out, and hear the story behind them.
It is no use saying, 'We are doing our best.' You have got to succeed in doing what is necessary.