Outdoor play equipment makes it possible for children to be physically active and have contact with their peers.
It can also help them develop empathy and tolerance by sharing and enhancing creativity and imagination, not to mention decreasing their sense of loneliness and fear of social interaction. When given the opportunity, most children love the thrill of physical and explorative play and the joy of playing with others. Why then are not all playgrounds created equal? People with disabilities are too often underrepresented in outdoor leisure activities due to a lack of accessibility and inclusivity – two crucial pillars of effective design that are often mistaken for having the same outcome.
Thomas Street Reserve in Hampton, Victoria, is the first inclusive playspace in Bayside. The new space repurposes the 'fort' theme from the original 30-year-old park after ongoing consultation with the local community, which designer Ric McConaghy said was a crucial element of the pioneering project.
Thomas Street Reserve now harnesses a medieval theme, complete with two castles supplied by Lark Industries, a sandpit, and eye-catching artwork. All the traditional childhood favorites remain, including swings, slides, slippery dips, and a flying fox. Less traditional is the range of activities and equipment that all children can enjoy. The space is equipped with in-ground wheelchair trampolines, a rocking boat called a Swayfun that can accommodate a person in a wheelchair with friends, and a ground-level made up of discovery, communication, and dexterity elements, and with significant natural materials. The two castles are iconic to the new Bayside playspace. In conjunction with landscape architect Justin Staggard, McConaghy designed Eyrie, which is the tallest castle, and a fully customized unit from Lark's partner Lappset Group.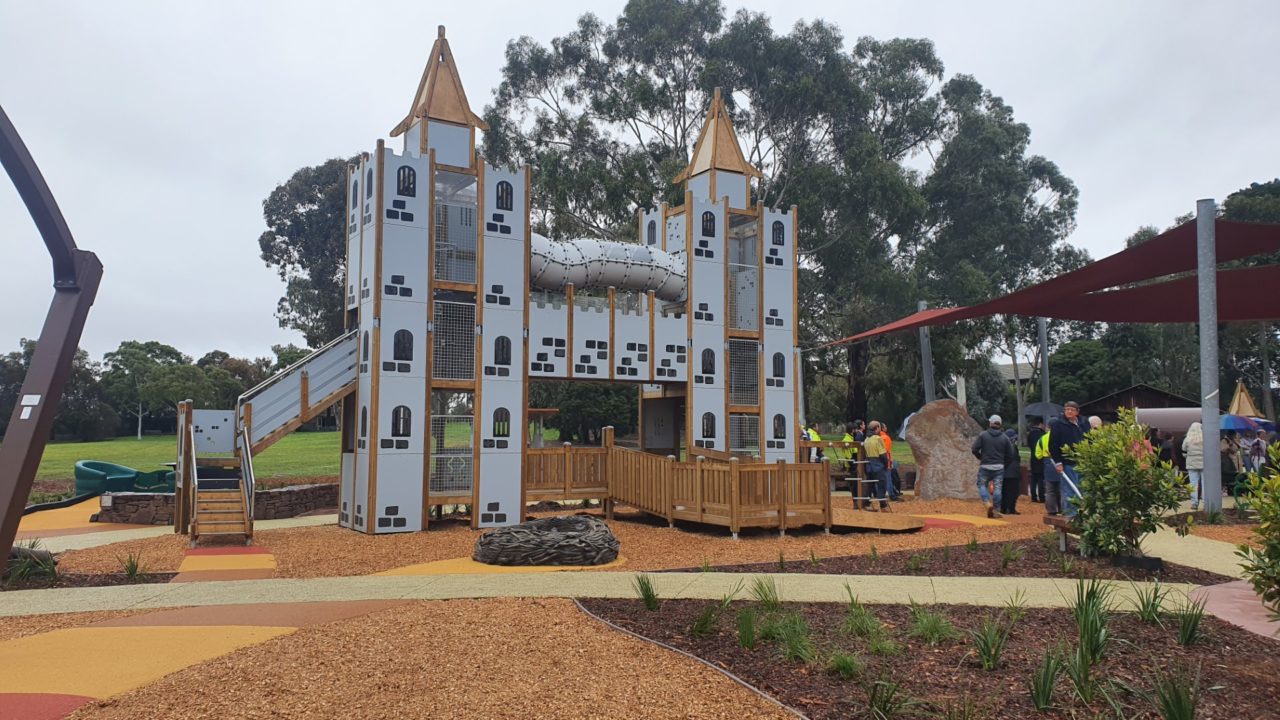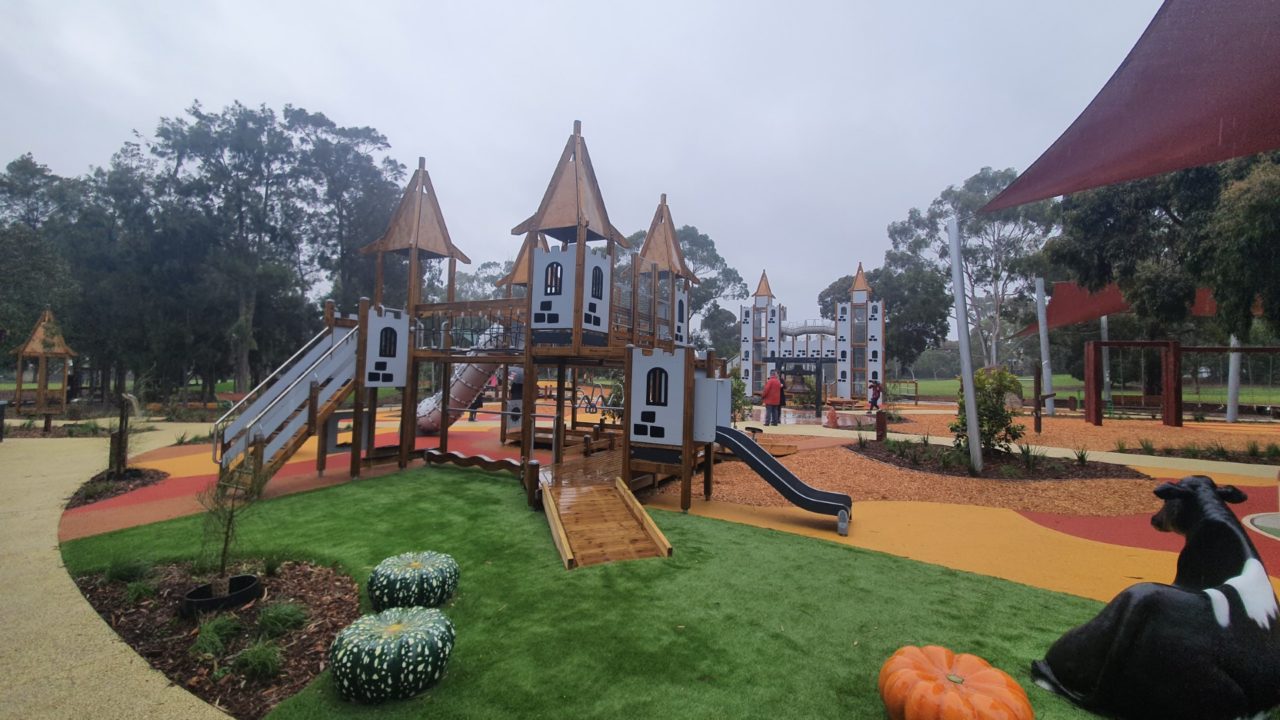 Custom designed Yalp Fono Interactive DJ-booth
The Fono comprises custom benches that provide an area for users to hang out and listen to music. This idea aims to involve as many young people as possible. There is even a dedicated Parkour area to test the agility of older children and teenagers.
The interactives are a new product to the Australian market, and they can add a lot of value to a playspace,
-Michelle Herbut is the Senior Business Development Manager at Lark Industries
People sometimes think of interactives as too complex for an outdoor space due to the use of power, but really they are such important additions. DJ Fono was created by one of our partners, Yalp Interactive, and it's a great tool to cater for older children, who can be harder to involve in a playspace.
-Michelle Herbut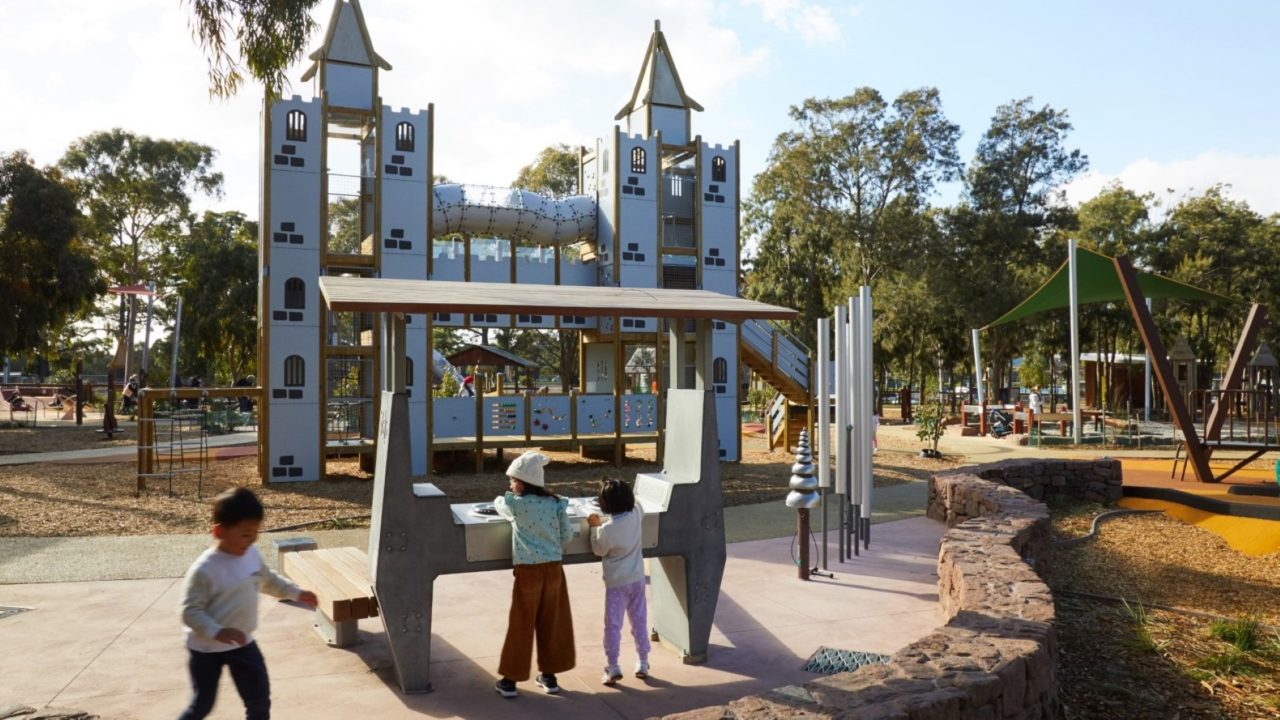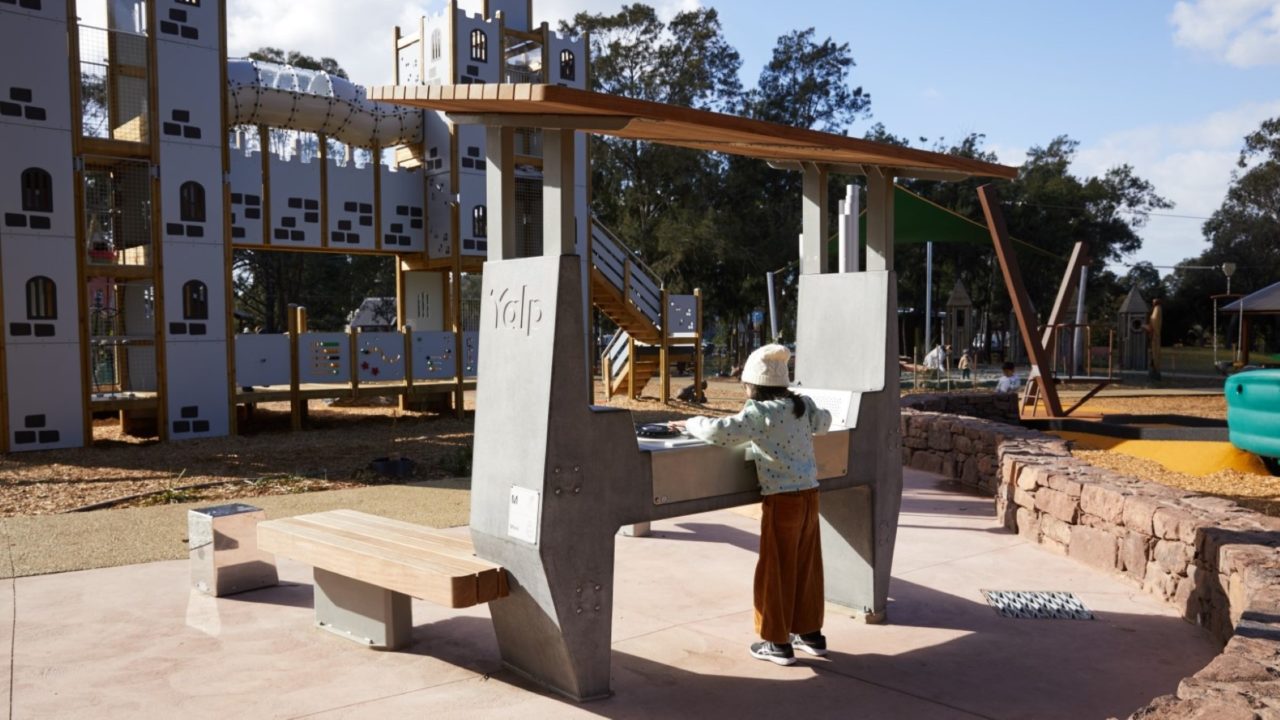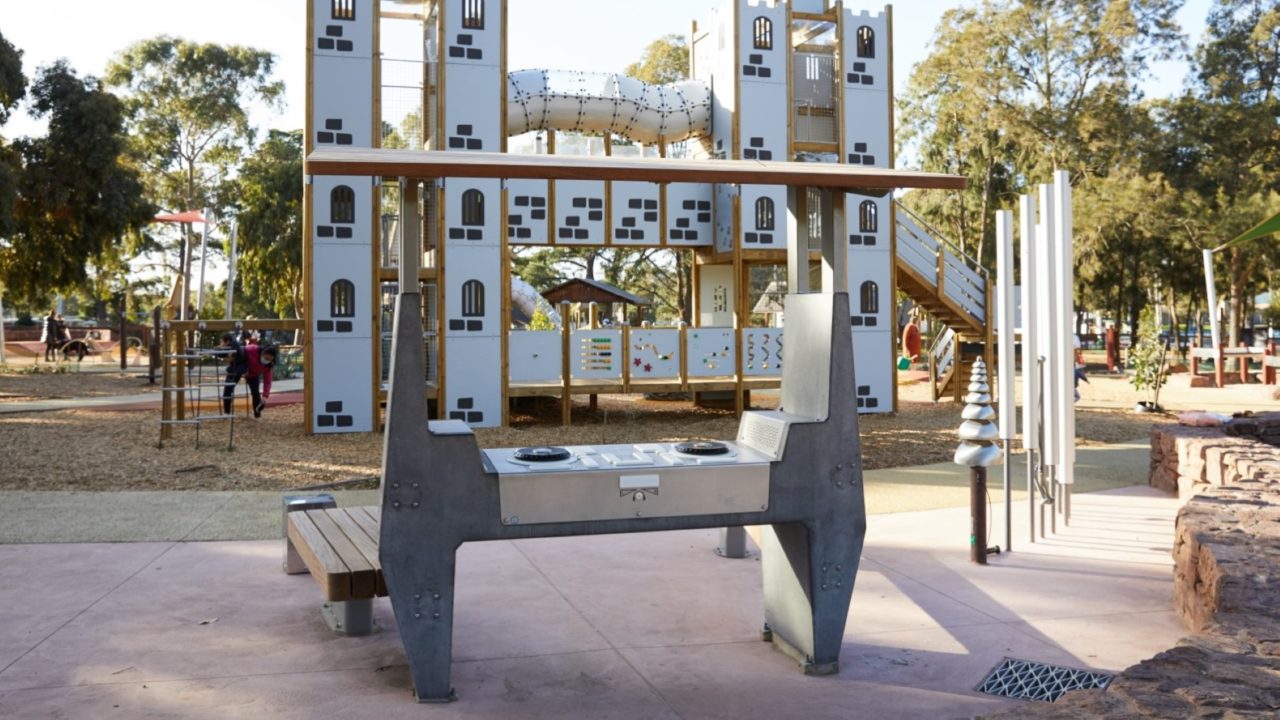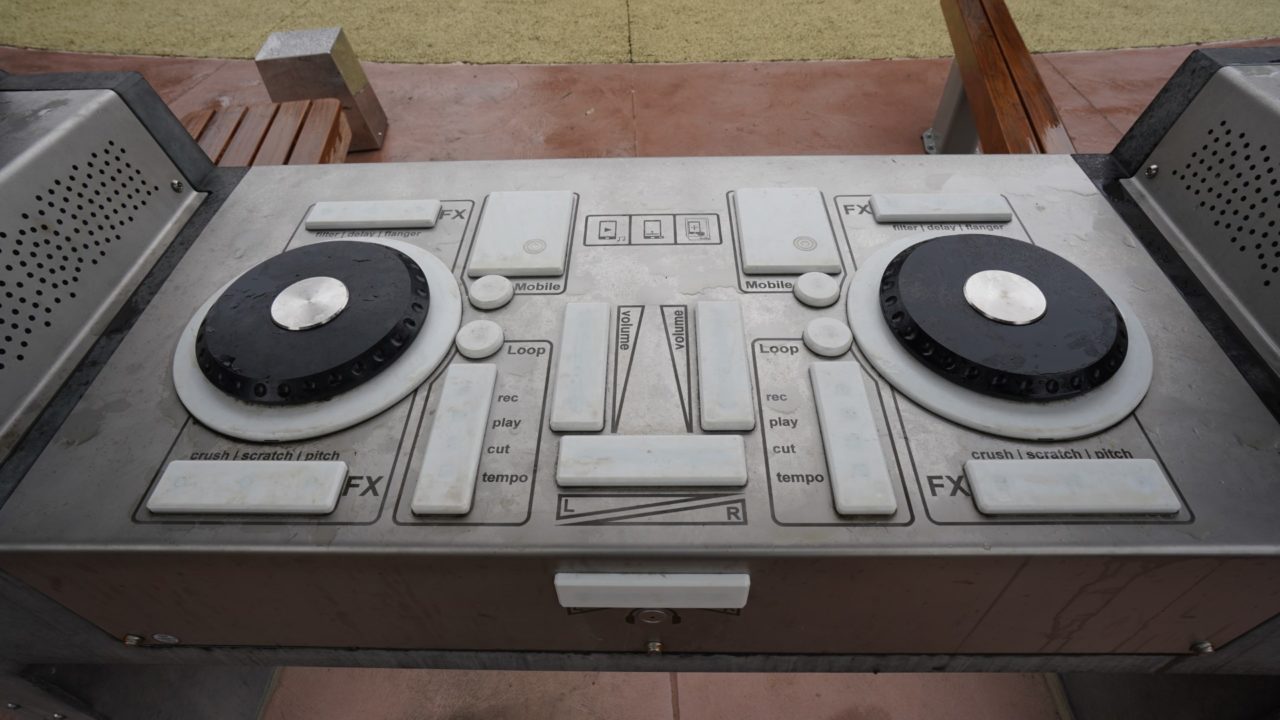 "We know that there are lots of kids in our municipality – every municipality – who have some form of a disability, and everyone has a growing mind and body, so it's really important that we provide opportunities for everyone to do that play and exploration."
– Andrew Shannon, the Inclusion Officer at Bayside City Council
Universal design implies an inclusive approach to public planning that expands beyond traditional play space boundaries, which was the vision of the Bayside City Council and the mission of Ric McConaghy and Lark Industries when designing and delivering a space that will welcome and encourage an entire community.
Read the complete reference here.